MTN, Vodacom spend big in landmark spectrum auction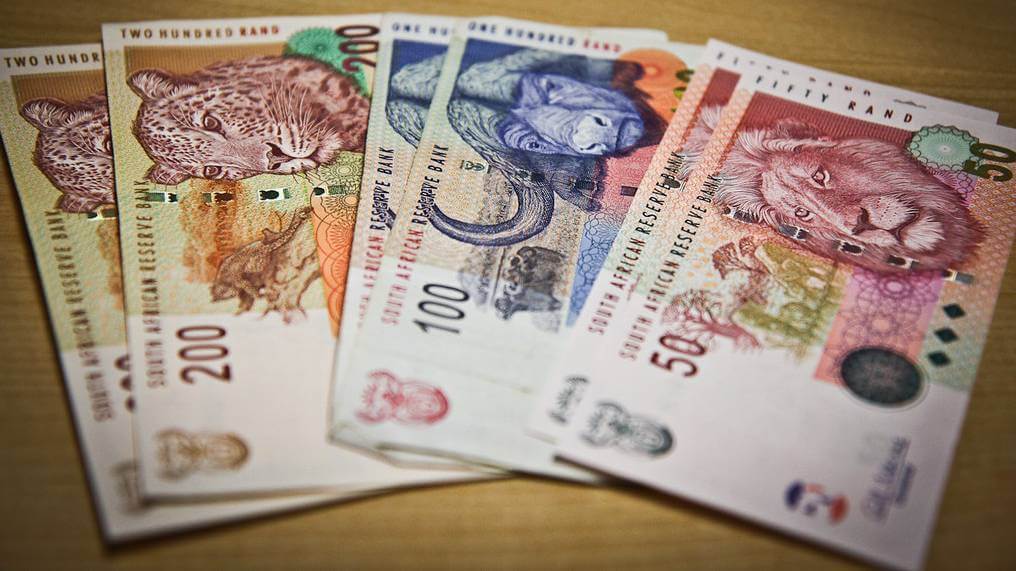 South Africa's two biggest telecoms operators will pay over R5 billion (US$334 million) each for spectrum for their 4G and 5G networks after the conclusion of a landmark auction.
The Independent Communications Authority of South Africa (ICASA) confirmed in a statement that it had successfully concluded the much-anticipated high-demand radio frequency spectrum auction on Thursday (March 17).
ICASA said the revenue collected from this auction totals almost R14.5 billion (almost US$1 billion), which will go to South Africa's government coffers.
The auction began on March 8 and involved six qualified bidders: Cell C, Liquid Intelligent Technologies (formerly Liquid Telecom), MTN, Rain Networks, Telkom SA and Vodacom.
The spectrum auction was considered historic because local operators have been waiting for over 15 years for more high-demand spectrum to be allocated and have been forced to refarm 2G and 3G spectrum to launch 4G in the country and used temporary spectrum for their 5G rollouts.
"This was our inaugural radio frequency spectrum auction, and we are really grateful to have reached this stage without any hassles and challenges from the first day of the actual auction to date. This shows South Africa's capability as an investment-friendly destination," said ICASA chairperson Dr Keabetswe Modimoeng.
ICASA said the main auction stage comprised 58 rounds of bidding between the six bidders.
The opt-in phase, which took place on March 8, 2022, brought in almost R2.7 billion (US$180 million) from successful bidders Rain and Telkom.
The main auction on March 10, 2022 brought in much more than the target of R8 billion (US$530 million), totaling R11.8 billion (US$789 million). Operators will need to pay the amount over to the regulator within 30 working days.
Big operators spend big
Vodacom and MTN put in the biggest bids of the six companies.
Vodacom will pay R5.38 billion (US$360 million) for a spectrum portfolio that includes; 2 x 10MHz in the 700MHz band, 1 x 80MHz in the 2600MHz band and 1 x 10MHz in the 3500MHz band.
"Although the outcome of the spectrum auction pricing was high, Vodacom is pleased with the outcome of the auction, which is a win for all of our customers who can in the coming years benefit from even wider coverage, faster speeds and enhanced network quality," Joosub said.
MTN also secured 2 x 10MHz in the 800MHz band, 40MHz of 2600MHz spectrum and 40MHz of 3500MHz for a total of R5.15 billion (US$344 million).
"This is significant milestone, not only for MTN and the telecommunication industry at large but also for South Africa's digital future. Spectrum is the lifeblood of our industry and is key to reliable and extensive connectivity for our customers across the country," said MTN SA's CEO, Charles Molapisi.
4G and 5G push
MTN plans to use the spectrum to expand 4G and 5G connectivity in South Africa while also further enhancing rural, peri-urban, and urban network coverage.
Joosub also said that once the auction process is fully concluded, Vodacom's immediate focus will be on the deployment of the spectrum to extend both 4G and 5G network coverage to more parts of the country "and improve quality of service while we continue to address the cost to communicate."
"The licensing of new spectrum in South Africa is also expected to accelerate post pandemic economic recovery and fast track digital inclusion," Joosub added.
"Our multi-billion-rand investment into this much needed spectrum is also an important injection of cash into the national fiscus. In anticipation of the spectrum allocation, we had undertaken a modernization of our network to ensure that we would be ready to leverage this spectrum to the connectivity benefit of South Africans as quickly as possible," Molapisi echoed.
Smaller operators score
The other four operators were also successful in getting some spectrum. Telkom will pay R2.1 billion (US$141 million) for allocations in the 800MHz and 3500MHz bands; Liquid will pay R111 million (US$7.4 million) for some 3500MHz spectrum; Cell C also only received 3500MHz spectrum for R288.2 million (US$19.3 million); and Rain will cough up R1.43 billion (US$95.6 million) for blocks of spectrum in the 700MHz and 2600MHz bands.
ICASA said the next stage in the auction process will be the assignment round, which is purely an administrative process and will be held on Tuesday, March 22, 2022, to determine the actual spectrum ranges to be assigned for all the lots bought in the various bands.
The regulator also confirmed that there was one unsold spectrum lot of 2 x 10MHz in the 800MHz band which is said will be licensed by the Authority in future.
---
Want to know more about 4G and 5G in Africa? Check out our dedicated 4G/5G content channel here on Connecting Africa.
---
"We look forward to all South Africans benefiting from the dividends of these regulatory interventions, and to seeing the proceeds of the auction being put to good use for the benefit of all South Africans. This auction was indeed in the best interest of all South Africans, as will be the subsequent licensing interventions post government's revision of the Wireless Open Access Network [WOAN] Policy," added Modimoeng.
Cell C's statement on the auction was brief: "In many respects the outcome was unexpected, however the mobile operator is pleased the process is complete as it was long overdue. The question now is how will the WOAN spectrum be dealt with?" the operator told Connecting Africa.
The future of the WOAN however still seems up in the air after South Africa's cabinet last week approved amendments to the policy on high-demand spectrum that removed the requirements to license the WOAN.
Related posts:
*Top image source: (Steven Tan on Flickr CC 2.0)
— Paula Gilbert, Editor, Connecting Africa