Google to launch first cloud region in Africa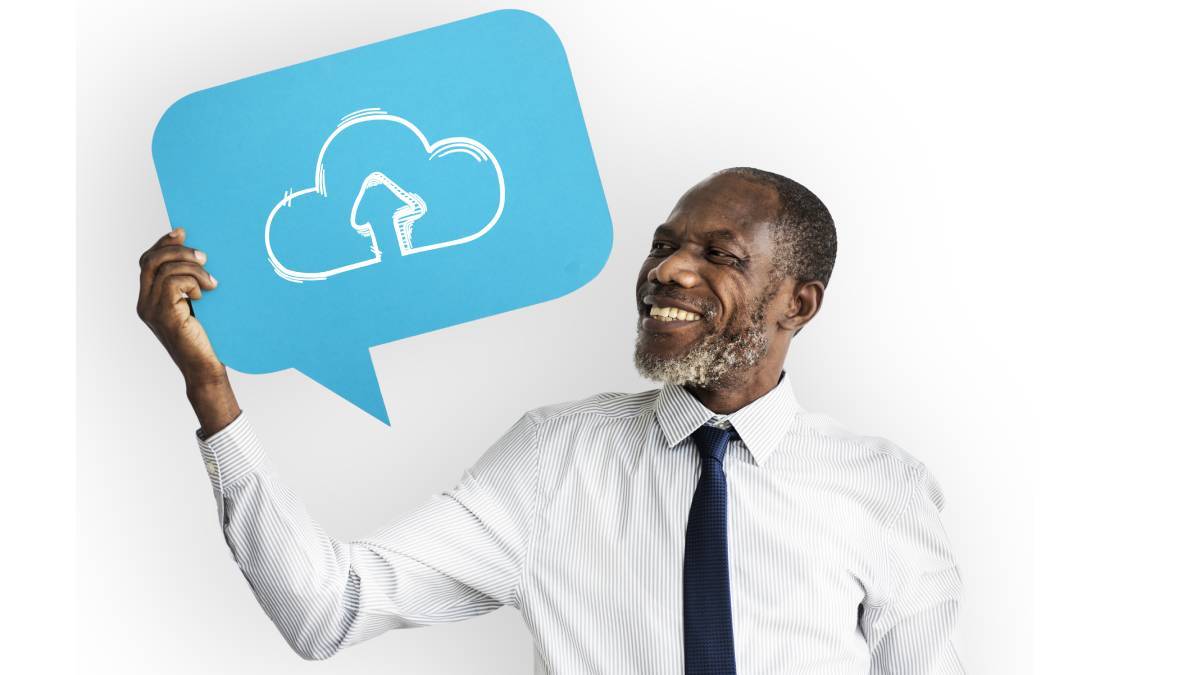 Google announced it is launching a new Google Cloud region in South Africa – its first on the continent. The news was announced as part of the tech giant's second "Google for Africa" event which took place online on Wednesday.
"South Africa joins Google Cloud's global network of 35 cloud regions and 106 zones worldwide. According to [research by] AlphaBeta Economics [commissioned by Google Cloud] the South Africa cloud region will contribute a cumulative US$2.1 billion to the country's GDP and will support the creation of over 40,000 jobs by the year 2030," Niral Patel, director of Google Cloud Africa, said at the virtual event.
"The new region will allow for localization of applications and services, making it easier and faster for businesses to use our compute, artificial intelligence, machine learning and data analytics tools to make smarter decisions," he added.
Google Cloud is already working with customers across the continent but the company believes the new cloud region will further help users, developers, businesses and educational institutions across Africa to move more information and tools online, improve access options for customers and in turn, create jobs.
The investment comes as part of last year's pledge by Google CEO Sundar Pichai to invest $1 billion over the next five years to support Africa's digital transformation.
Cloud boom
The Google Cloud region follows in the footsteps of global hyperscalers like Amazon Web Services (AWS) and Microsoft Azure that have already invested in major cloud infrastructure and data centers in South Africa.
Microsoft Azure was the first of the global providers to land data centers in South Africa in March 2019, with one in Johannesburg and another in Cape Town. AWS then launched its Africa Region in Cape Town in April 2020.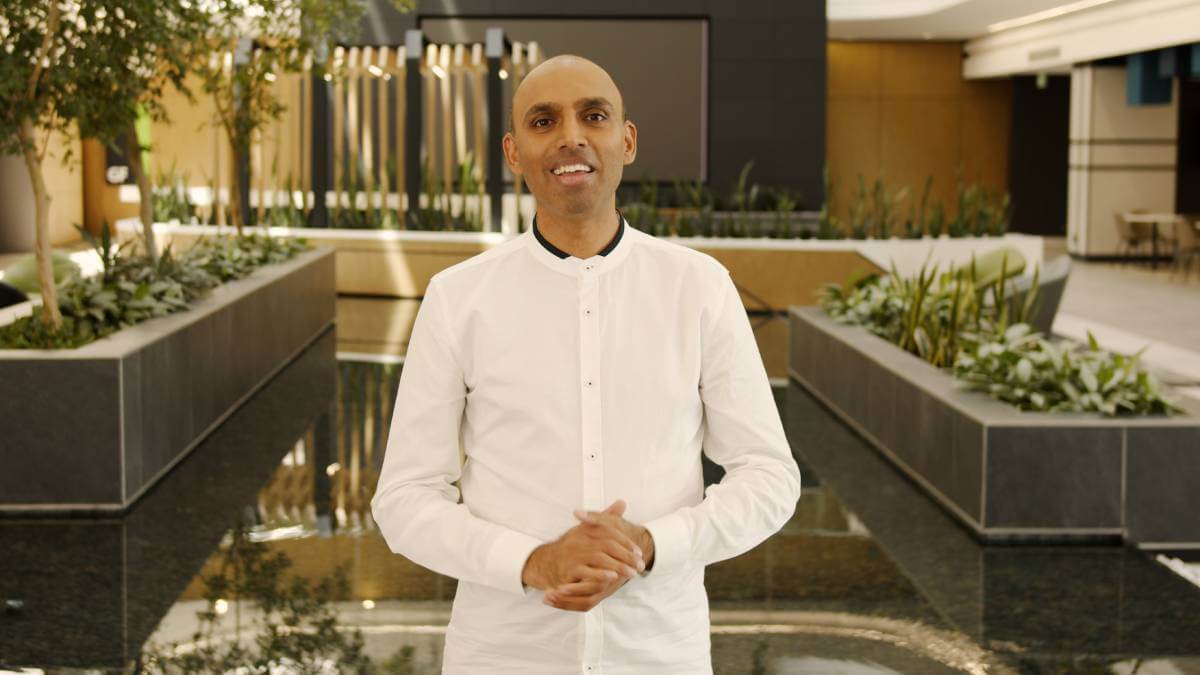 "Africa is on the cusp of a digital transformation, with 300 million people coming online in the next five years, and their technology needs will be very different. That's why businesses are embracing cloud to innovate rapidly and solve challenges more nimbly," Patel said.
He claimed that Google also operates the cleanest cloud in the industry when it comes to environmental impact.
"Google Cloud has been carbon neutral since 2007, and is working towards the goal of operating entirely on carbon-free energy by 2030. This would make us the first cloud provider to achieve this important milestone," Patel said.
Equiano expansion
"Along with the cloud region, we are expanding our network through the Equiano subsea cable building dedicated cloud interconnect sites in Johannesburg, Cape Town, Lagos and Nairobi. In doing so, we are building full scale cloud capability for Africa," Patel added.
Equiano is now running through Togo, Nigeria and Namibia and landed on South African shores in August.
The new subsea cable is expected to deliver faster, lower cost Internet to the continent by connecting St. Helena, Togo, Nigeria, Namibia and South Africa with Europe.
"We're looking forward to commencing operations before the end of the year, which can then help add more than $17 billion in economic growth, and nearly 2 million jobs," Nitin Gajria, MD of sub-Saharan Africa at Google said about the Equiano cable.
A recent economic impact assessment conducted by Africa Practice and Genesis Analytics found that by 2025, the cable is set to boost the GDP of Nigeria by $10.1 billion, South Africa's GDP by $7 billion and add $260 million to Namibia's economy.
Google estimates that during the same time, Equiano should indirectly create 1.6 million jobs in Nigeria, 180,000 in South Africa and 21,000 in Namibia, driven by the expansion of the digital economy and peripheral sectors.
New features
Google also announced a number of new features for Africa including the launch of voice typing support for nine more African languages in Gboard, the Google keyboard.
The languages are isiNdebele, isiXhosa, Kinyarwanda, Northern Sotho, Swati, Sesotho, Tswana, Tshivenda and Xitsonga – while 24 new languages are now supported on Google Translate, including Lingala, which is used by more than 45 million people across Central Africa.
Google Maps has refreshed Street View in Kenya, South Africa, Senegal and Nigeria with nearly 300,000 kilometers of imagery. Google is also extending the service to Rwanda, meaning that Street View is now available in 11 African countries.
Earlier this year, Google announced plans to open its first African product development center in Nairobi to develop and build better products for Africans and the world.
"The startup scene in Africa is booming, attracting over $4 billion in capital in 2021 – two and a half times more funding than in 2020," Gajria added.
The sub-Saharan Africa MD said that Google, through its $50 million Africa Investment Fund that targets equity investments in tech startups, has invested in three businesses over the past nine months – SafeBoda, a transportation app in Uganda and Nigeria, Carry1st, a South African mobile gaming startup and Lori Systems, an e-logistics company based in Kenya.
"While I don't expect the next few years to be easy, I'm very optimistic about Africa's future and how technology can contribute to economic recovery now, and sustained economic growth going forward," added James Manyika, senior VP for technology and society at Google, at Wednesday's event.
---
Want to know more about cloud computing in Africa? Check out our dedicated Cloud content channel here on Connecting Africa.
---
"We're already seeing some impressive progress, 19 of the top 20 fastest growing countries in the world are in Africa. Africa's Internet economy has the potential to grow to $180 billion by 2025 and more than half of Africa's population will be under 25 by the year 2025," he said.
"While that fact creates a real need for increased opportunities, and for people and families to earn a living, it also offers up an incredible pool of talent and leadership for the future. Not to mention the tremendous entrepreneurial energy that is everywhere across Africa," said Manyika.
Related posts:
*Top image source: rawpixel.com on Freepik.
— Paula Gilbert, Editor, Connecting Africa