Google pledges $1B for Africa's digital transformation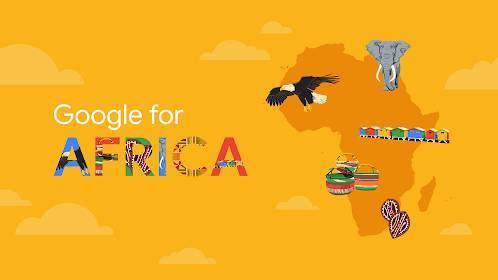 Google has pledged to invest $1 billion over the next five years to support Africa's digital transformation through a range of initiatives – from improved connectivity, to investments in startups and non-profits as well as low-interest loans to help small businesses.
The announcement was made by Sundar Pichai, CEO of Google and Alphabet at Google's first-ever Google for Africa event, held virtually and livestreamed.
"We've made huge strides together over the past decade – but there's more work to do to make the Internet accessible, affordable and useful for every African," Pichai said.
"It's been incredible to see the rapid pace of change in a short amount of time, and be a partner on that journey. Since we opened our first offices in Africa, we've enabled 100 million Africans to access the Internet for the first time and empowered millions of businesses and creators with digital tools.
"This momentum will only increase as 300 million people come online in Africa over the next five years. Many of them are young, creative and entrepreneurial, and they're ready to drive new innovation and opportunity across the region," Pichai added.
He said that since 2017, Google has trained 6 million young Africans and businesses, across 25 African countries, in digital skills as part of its Grow with Google initiative. Google has also supported more than 50 non-profits across Africa with over $16 million of grants and has trained 80,000 African developers.
Equiano expansion
The $1 billion investment will also include the landing of the subsea cable Equiano which will run through South Africa, Namibia, Nigeria and St Helena and connect the continent with Europe to enable faster Internet speeds and lower connectivity costs.
Nitin Gajria, MD for Google in Africa, said during the event that Equiano will provide approximately 20 times more network capacity then the last cable built to serve Africa.
"This will lead to a 21% drop in Internet prices, as well as a five-fold increase in Internet speed in Nigeria and almost triple in South Africa. Between 2022 and 2025 Equiano should indirectly create 1.7 million jobs in Nigeria and South Africa, driven by the expansion of the digital economy and peripheral sectors," he said.
Increased investment
Through a Black Founders Fund, Google will invest in Black-led startups in Africa by providing cash awards and hands-on support. This is in addition to Google's existing support through the Google for Startups Accelerator Africa, which has helped more than 80 African startups with equity-free finance, working space and access to expert advisors over the last three years, the tech giant said.
Google also announced the launch of an Africa Investment Fund. Through this fund, the company will invest $50 million in startups and provide them with access to Google's employees, network, and technologies to help them build meaningful products for their communities.
"I am so inspired by the innovative African tech startup scene. In the last year we have seen more investment rounds into tech startups than ever before. I am of the firm belief that no one is better placed to solve Africa's biggest problems than Africa's young developers and startup founders. We look forward to deepening our partnership with, and support for, Africa's innovators and entrepreneurs," added Gajria.
In collaboration with the non-profit organisation Kiva, Google is providing $10 million in low-interest loans to help small businesses and entrepreneurs in Ghana, Kenya, Nigeria and South Africa get through the economic hardship created by COVID-19.
Google.org is also expanding its commitment to support non-profits with $40 million pledged to help them respond to challenges they see in their communities.
Enabling affordable access
Google said that Internet access has been hampered by the affordability of smartphones and that Android has developed a device locking technology that will enable partners to offer financed devices.
Last year Google partnered with Kenyan operator Safaricom to support the launch a smartphone financing project to get more 4G-enabled smartphones into the hands of Kenyans. By the end of March 2021 around 250,000 customers had bought smartphones through the financing project – known locally as "Lipa Mdogo Mdogo."
Google said it plans to expand the financing initiative across Africa with partners like Airtel, MTN, Orange, Transsion Holdings and Vodacom.
Related posts:
*Top image source: Google.
— Paula Gilbert, Editor, Connecting Africa