Major data boom for MTN Ghana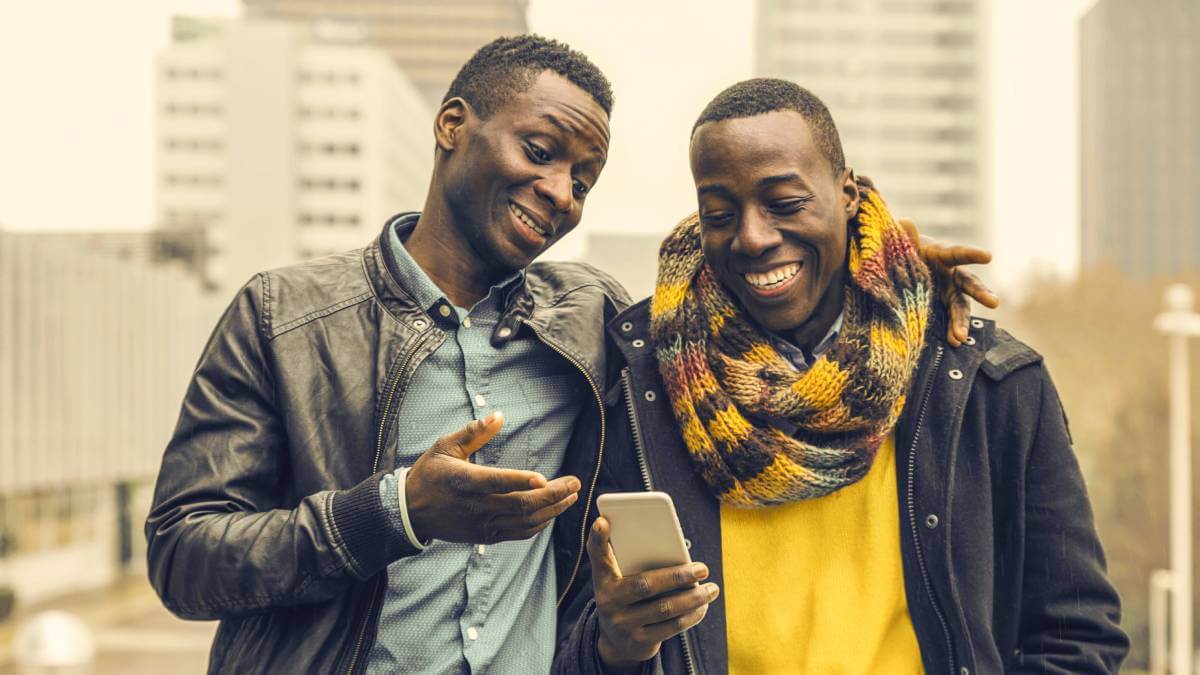 MTN has seen huge data growth from its customers in Ghana, with data traffic in the first half of 2022 jumping by 52.4%.
That's according to MTN Ghana's results for the six-months ended June 30, 2022, which show that data revenue grew 49.3% year-on-year (YoY), to 1.8 billion Ghanaian cedi (US$212 billion).
MTN's data subscribers in the West African nation increased by 15.1%, to 13.1 million, and the megabytes consumed per active subscriber rose 32.3% YoY.
Data revenue now accounts for 39% of overall service revenue in Ghana, up from 33.6% a year ago.
The operator's service revenue grew by 28.9% to GHS4.7 billion ($553 million) driven by growth in voice, data and Mobile Money (MoMo). Earnings before interest, tax, depreciation and amortization (EBITDA) increased by 36% to GHS2.7 billion ($318 million) YoY.
Market dominance
Overall MTN Ghana now has 27.8 million mobile subscribers, growing 11.6% from the same time last year and keeping its market share in Ghana at almost 65%.
This strong market share got it into trouble back in 2020 when Ghana's National Communications Authority (NCA) classified MTN as a "Significant Market Power" and implemented a set of policies to reduce its dominance in the telecoms market.
MTN initially tried to fight the matter in court but later withdrew the case and rather focused on finding an amicable resolution with the regulator.
"MTN has made considerable progress in implementing three out of the seven remedies prescribed by the regulator," it said on Tuesday and added it was "in advanced stages" of implementing the fourth remedy on national roaming with the completion of the first pilot program.
In April, MTN Ghana signed a national roaming agreement which allows rival Vodafone Ghana to roam on its network and said that the pilot program implemented in the Volta region had been a success.
Yesterday, Connecting Africa reported that Vodafone was looking to sell a 70% stake in Vodafone Ghana to Telecel.
Vodafone is Ghana's second biggest operator but trails far behind MTN with only about 17% market share and AirtelTigo is close behind with 16.5% of the market.
Muted MoMo growth
MoMo revenue grew by 9% YoY, to GHS899 million ($106 million), despite slower growth in person-to-person (P2P) revenue and overall transactional activity.
In May 2022, Ghana's operators were forced to implement a 1.5% e-Levy on mobile money transfers.
"We continue to monitor consumer reaction to the levy and have implemented a 25% fee reduction to lessen the impact of the levy on customers along with campaigns to educate customers on the e-Levy and changes implemented," MTN said, which also led to the slower growth in MoMo revenue in the period.
Active MoMo users still increased by 11% YoY but the contribution of MoMo to service revenue decreased from 22.8% in June 2021 to 19.3% this year.
SIM registration delays
Another regulatory matter during the six months was the ongoing national SIM re-registration program instituted by the government to link all SIM cards to a Ghana National ID card.
At the end of July Ghana's Ministry of Communication and Digitalisation announced a further three-month extension on the registration exercise – which began in October 2021 – pushing the deadline back to September 30, 2022.
"MTN has committed additional resources and adopted various strategies including deployment of field teams into remote locations, self-service registration, announcements on customers' phones during call initiation, SMS notifications, to name a few, to accelerate re-registration and ensure a speedy completion of the exercise," the telco said.
This week MTN's subsidiary in Nigeria also reported strong half year earnings with service revenue increasing almost 20% YoY, to 947.9 billion naira ($2.23 billion), and mobile subscribers increasing by 7.6% to 74.1 million at the end of June.
Related posts:
*Top image source: MTN Group.
— Paula Gilbert, Editor, Connecting Africa