Vodacom wants 75M fintech customers by 2025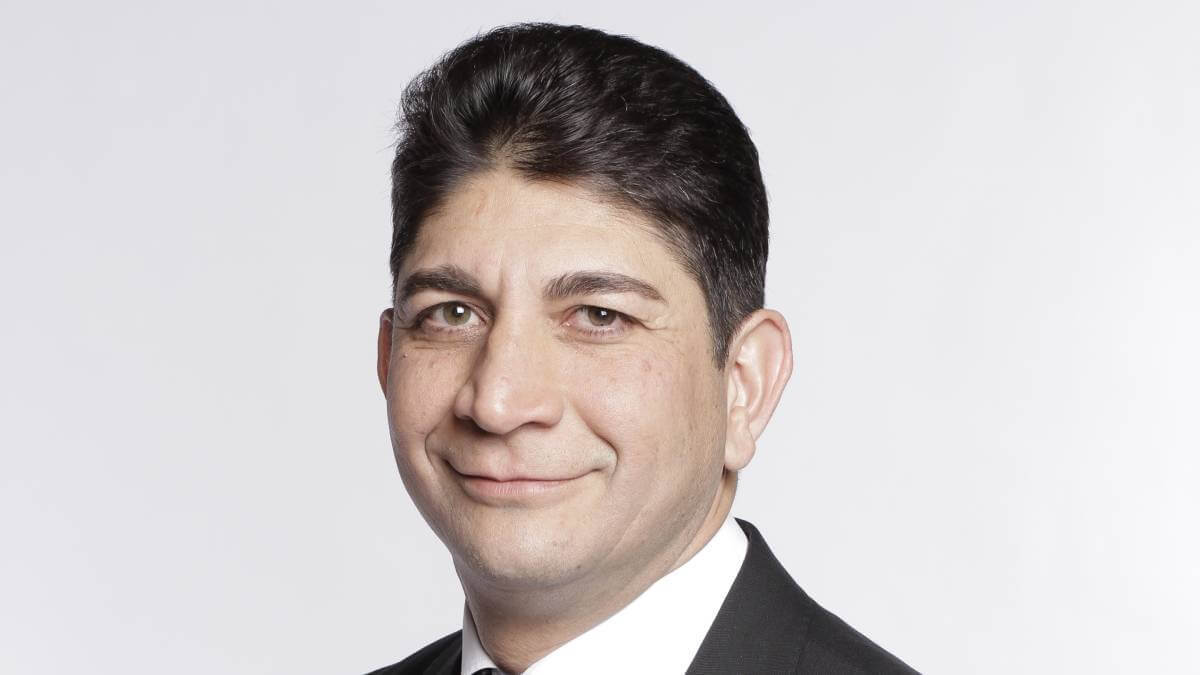 Vodacom Group aims to grow its financial services customers base in Africa to 75 million by 2025. That would be up from its almost 61 million fintech customers in 2022, including Safaricom, according to the telco's full year financial results published on Monday.
Vodacom Group CEO Shameel Joosub said the financial services market is integral to the group's business model and is "a clear strategic priority" with strong growth potential for customer adoption across its African footprint.
"In the financial services space, we have built a formidable business across our existing markets with products that cut across consumers and merchants. Vodacom's success in this segment is a function of strategic focus. This focus has seen us continuously scale the breadth and value of our financial service products, as we leverage big data, machine learning and world class tech," Joosub said at the group's results presentation in Johannesburg.
Overall, Vodacom Group's revenue grew 4.5%, to R102.7 billion (US$6.3 billion) for the year ended March 31, 2022. The group added 5.9 million customers for the year, to serve a combined 129.6 million users in South Africa, Lesotho, Mozambique, Democratic Republic of Congo (DRC) and Tanzania, and including Safaricom in Kenya (in which Vodacom owns a 35% stake).
Financial services revenue grew 10.8% year-on-year (YoY), reaching R7.6 billion ($467 million). Financial services customers, including Safaricom, also grew 5%, adding 2.9 million new customers in the year to reach 60.6 million.
Vodacom's mobile money platform, M-Pesa, alone recorded 41.7 million customers, up 4.9% YoY, despite another tranche of almost 1 million customers removed from the network in Tanzania to comply with government biometric regulations.
The M-Pesa platform, including Safaricom, processed $324.6 billion of transaction value during the year. Safaricom's financial services revenue grew by over 30% for the year, on a normalized basis.
In South Africa, Vodacom launched its super-app, VodaPay, in October 2021, and it now has 2.2 million downloads and 1.6 million registered users. The app aims to promote greater financial inclusion in SA by offering services ranging from loans and savings to person-to-person payments, as well as entertainment and personalized shopping experiences .
Tanzanian taxes
Despite the strong fintech growth for the group, it was negatively impacted by new levies introduced on mobile money and airtime recharges in Tanzania in July 2021.
Vodacom said that after the introduction of the mobile money tax, M-Pesa volumes in Tanzania declined by around 30% for key revenue drivers such as cash-out and peer-to-peer transfers.
"It wasn't a successful implementation in Tanzania. For financial inclusion, it was actually quite damaging," Joosub told journalists on a media call on Monday.
"We've engaged a lot with [the Tanzanian] government, to show them the effects and I think what's encouraging is that they have been listening to us and seeing the impacts. So, one hopes that other governments will see the same thing going forward," he added.
For Vodacom, the damage was about R708 million ($43.5 million) in revenue lost based on the volume change from July 15, 2021, until March 31, 2022.
The international operations of Lesotho, Mozambique, DRC and Tanzania reported muted revenue growth of 0.6% in the year, impacted by a stronger South African rand and the mobile money levies in Tanzania.
Financial services have become the largest component of "new services revenue" for Vodacom – which is anything not related to Vodacom's traditional mobile business and includes financial and digital services, fixed and Internet of Things (IoT) revenue.
Overall, new services now contribute 17.9% of group service revenue, up from 17.2% in the prior year. Vodacom is targeting new service contribution to group service revenue to be between 25% and 30% over the medium term.
Acquisition and expansion
Vodacom has a number of big acquisition and expansion plans in the pipeline.
One major one is the purchase of a controlling stake in Vodafone Egypt for $2.7 billion, which was announced back in November 2021, but is still awaiting regulatory approval.
The company said Vodafone Egypt is expected "to meaningfully diversify the group's geographic potential," as will the expansion into Ethiopia through a consortium led by Safaricom.
Kenyan-based Safaricom said last week it would officially begin commercial operations in Ethiopia before the end of 2022.
Vodacom said that Egypt and Ethiopia – each with populations of over 100 million people – provide transformational opportunities for financial services for the group.
"In addition to focusing on the closure of the proposed acquisitions and expansion into Ethiopia, our priorities in the year ahead will include scaling our super apps, deeper penetration of financial services, and delivering innovative products to assist customers with the higher cost of living," Joosub said about the group's outlook going forward.
Fiber foray
In South Africa, Vodacom is also awaiting regulatory approvals for a strategic investment in the fiber assets of Community Investment Ventures Holdings (CIVH), in a deal worth about $875 million.
CIVH owns major South African fiber players Vumatel (Vuma) and Dark Fibre Africa (DFA). Vodacom plans to buy a 30% equity interest in a newly formed InfraCo entity under CIVH, with an option to boost its stake to 40% over time.
However, the deal is facing some opposition locally, with South Africa's Internet Service Providers' Association lodging an objection with the Competition Commission this month.
"What I like to say to ISPs is, remember, it's an open access vehicle, that will not change. By Vodacom contributing our assets into it, our assets become open access as well," Joosub told Connecting Africa in an interview on Monday.
---
Want to know more about mobile financial services in Africa? Check out our dedicated Fintech content channel here on Connecting Africa.
---
He said Vodacom has no intentions of changing the open access network nature of the fiber business, which has been a concern for some ISPs. He also said the telco is happy to make that commitment to the Competition Commission.
"In fact, if you take DFA as an example, it's critical that the open access part is there, otherwise you don't get the shared infrastructure that you're looking for. In the case of Vuma, the whole model is built around being able to build out and having the ISPs. So, if anything, they should be encouraging it, because then both Vuma and DFA have more fuel in the tank to run faster," he concluded.
Related posts:
*Top image is of Vodacom Group CEO Shameel Joosub (Source: Vodacom).
— Paula Gilbert, Editor, Connecting Africa