SA spectrum auction beats $530M target, WOAN project shelved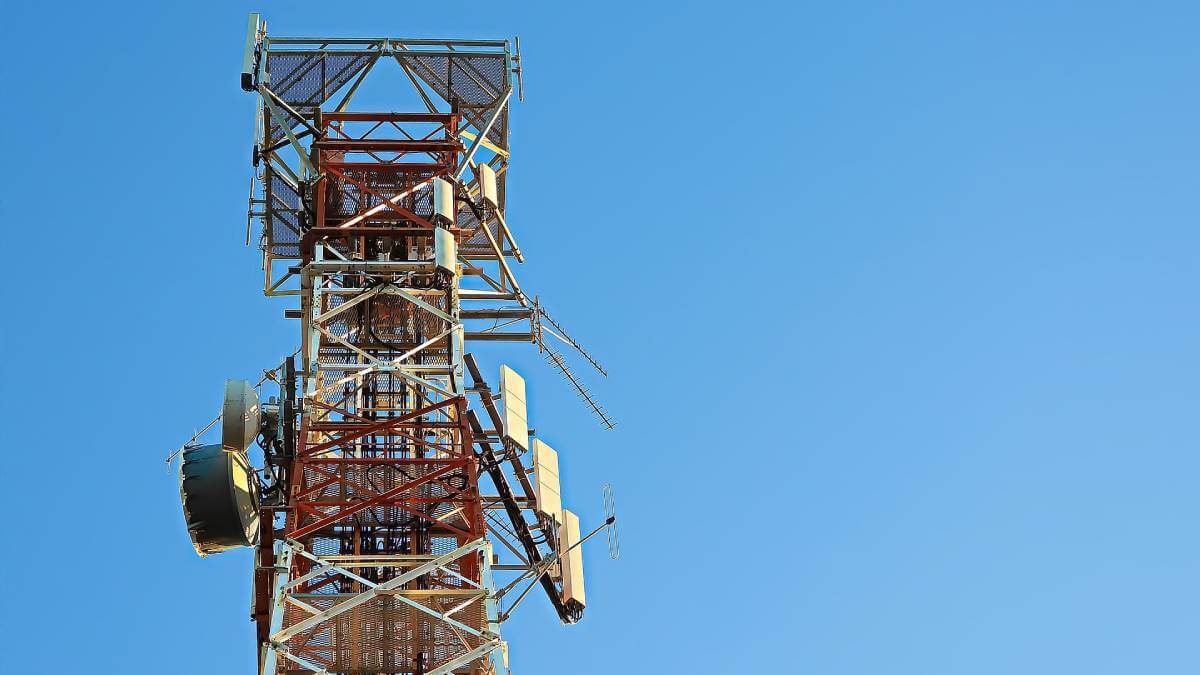 With the results continuing to flow in from South Africa's long-awaited 4G and 5G spectrum auction, the Independent Communications Authority of South Africa (ICASA) says it has already surpassed its projected proceeds from the spectrum sale, topping the R8 billion (US$530 million) mark.
In a related announcement, the SA government said it will shelve plans for a wireless open access network (WOAN), a controversial project which has been in the works for years and which was supposed to get its own block of spectrum.
Last week, Connecting Africa reported that the opt-in phase of the spectrum auction on March 8, 2022 had brought in almost R2.7 billion (US$176.3 million) from successful bidders Rain and Telkom.
ICASA has now confirmed that it has surpassed the estimated R8 billion proceeds from the auction after the "main stage" auction kicked off on March 10 and continues today.
"Generally, spectrum auctions of this nature can take weeks to clear. However, the Authority will announce the winning bids attained by each bidder at the end of the auction stage," ICASA said in a statement.
South Africa has been waiting for over a decade for more high-demand spectrum to become available, and ICASA is auctioning spectrum in the 700MHz, 800MHz, 2.6GHz and 3.5GHz bands.
"The licensing of high demand radio spectrum will improve the ability of mobile telecommunications operators to build robust telecommunications with greater penetration and reach. Great benefits of this long-awaited process include the reduction of the costs of data and voice communication," SA's Cabinet said last week.
WOAN support wanes
The SA government has also backtracked on plans to launch a WOAN – a scheme that it hoped would increase competition in the mobile market by offering a wholesale open access model.
Cabinet last week approved amendments to the policy on high-demand spectrum and the policy direction on the licensing of a WOAN.
"The proposed amendments remove the requirements to license the WOAN," a statement following a Cabinet meeting on March 9, 2022, confirms.
The WOAN can be a confusing proposition for those who have not been following its developments over the past few years. The idea goes back to 2016, when the SA government announced a radical shake-up of the spectrum policy framework and called for an 'open access regime' in the shape of the WOAN as a "public-private sector-owned and -managed consortium."
The WOAN was to function as a national wholesale network. Retail service providers would be able to piggyback on it and buy access to the network and then sell consumer products to the local market.
"The purpose of the WOAN was to promote new wireless broadband technologies with a network operator focussing essentially on rollout and coverage in affluent areas as well as underserved areas. At the same time, WOAN aimed at reducing capex for existing service providers," said Thecla Mbongue, senior research analyst for Africa markets at Omdia.
"The WOAN could have improved coverage in rural and underserved areas and also enabled a faster availability of the latest technologies on each network," she added.
"The commercial operators are more than capable of providing universal services in SA without the WOAN. In all likelihood, there will be obligations imposed on the operators who receive spectrum through the auction process," Dobek Pater, director for business development at Africa Analysis, told Connecting Africa.
He said the obligations will likely include such things as hosting of retail service providers like mobile virtual network operators (MVNOs) and promises to provide good quality population coverage and a more competitive market at the retail level.
More spectrum up for grabs
Pater said that with the WOAN shelved, the spectrum initially allocated to the WOAN should now be available to the commercial operators participating in the auction, unless ICASA decides to keep this spectrum "in reserve" to assign at a later stage.
ICASA had already postponed the licensing of spectrum for the WOAN until May 2022, and was planning on giving it allotments of spectrum in the popular bands of 700MHz, 2.6GHz and 3.5GHz.
SA's big operators would also have been on the hook to buy at least 30% national capacity from the WOAN collectively as soon as the WOAN was operational and for a period of seven years.
Pater said that forcing operators to buy capacity from the WOAN would have probably reduced the capex on their own new infrastructure builds, or delayed it, possibly resulting in slower new 4G and 5G deployments.
"This could have possibly negated some of the expected positive impact of the WOAN," he said.
---
Want to know more about 4G and 5G in Africa? Check out our dedicated 4G/5G content channel here on Connecting Africa.
---
"Service providers tend to favor running their own networks by themselves. Even if sometimes, they outsource the network management to infrastructure suppliers or they partner with other networks for site sharing or national roaming in underserved areas, they still have control on their technology rollout strategy," added Mbongue.
Market failures
The WOAN met with resistance from the start, with many industry insiders and analysts criticizing the vague policy and questioning whether it would work in SA, after a number of failed attempts in other countries.
"We only have examples where it has not worked," said Pater. "The latest is the Red Compartida in Mexico. It looked like a possibly successful WOAN case until the operator declared bankruptcy in 2021."
"In Rwanda, there is a national wholesale 4G network (essentially a WOAN) but for several years after its implementation it remained significantly under-utilized as wholesale prices were too high for most retail service providers to be interested. The government of Rwanda has been trying to address this situation," he added.
Related posts:
*Top image source: pelegraphy on Pixabay.
— Paula Gilbert, Editor, Connecting Africa