Virgin Mobile SA closes after 15 years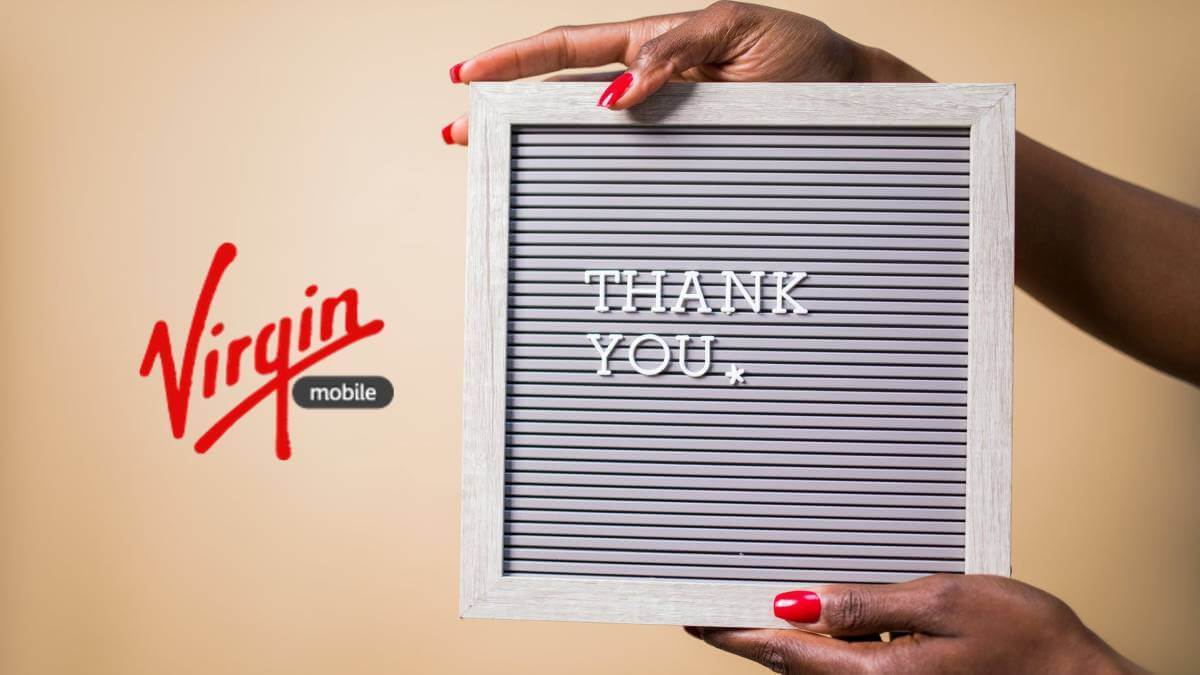 By the end of today, Virgin Mobile SA will cease operating in South Africa, as Cell C switches off services for the mobile virtual network operator (MVNO), which was expected to stop operations in November.
At the beginning of September, Virgin Mobile SA announced it would be closing up shop in SA, tweeting at the time that "After 15 amazing years, our Virgin Mobile story is coming to an end."
After 15 amazing years, our Virgin Mobile story is coming to an end. It has been our pleasure connecting our customers with their loved ones and we'd like to thank each of you for being part of our family in these past years.
Visit https://t.co/VGvJQ8PMZx for more info pic.twitter.com/9mj4rJiqC9

— Virgin Mobile SA (@virginmobilesa) September 3, 2021
"In recent years, the market has changed considerably, and a combination of tough trading conditions, strong competition and the economic stress posed by COVID-19 means that it has been a challenging market for Virgin Mobile South Africa," the Virgin Mobile website explains about the decision for the closure.
Like most MVNOs in SA, Virgin Mobile has been piggy-backing on Cell C's network.
Virgin Mobile SA launched back in 2006 as a joint venture between Sir Richard Branson's Virgin Group and Cell C. However, Branson and the Virgin Group are no longer shareholders in the company and Cell C sold its stake back in 2011.
Virgin Mobile's exit announcement did not come as much of a surprise after the company voluntarily entered business rescue in September 2020 in a bid to recapitalize the business and rehabilitate it from what it called "the devastating impact of the global pandemic."
"Since then, the business' management and business rescue teams have been collaboratively working closely with all its stakeholders and although the business will be completely rehabilitated, the business' strategy going forward will change significantly," the MVNO said.
The business will officially cease trading under the brand Virgin Mobile from November 30, 2021, but it has left the door open for some kind of relaunch.
"As part of the business' new strategy, the business will be completely rebranded as its new go-to-market strategy is implemented," it said.
No service
The Virgin Mobile SA website also lists November 30 as the last day for customers to use the service, but an urgent notice published this week showed that Cell C would decommission services for the MVNO in a phased approach ending today.
Cell C terminated Virgin Mobile's data connectivity on Wednesday, September 15, switched off voice services on Thursday, September 16, and will stop all SMS services at 5 p.m. on Friday, September 17. This phased approach, Cell C said, ensures consumers have time to secure new connectivity services.
Cell C said that close to 15,000 Virgin Mobile subscribers have roamed on the Cell C network, via its MVNO arrangement, since 2010. Cell C has also not been subtle about the fact it will readily take over Virgin Mobile subscribers who want to switch to Cell C.
"A number of offers have been packaged and are open to all consumers, for the next 14 days exclusively via Cell C's website, without any credit checks, contracts, or extended commitments," Cell C said.
Analyst Ofentse Dazela, director of pricing research at Africa Analysis, said he was not really surprised to hear of Virgin Mobile's exit as "there were already worrying signs" last year when it entered business rescue.
"The challenge with smaller mobile operators that are competing in the MVNO, Reseller and On-biller segments is that they will almost always find it difficult to profitably compete with established markets players (Cell C, MTN, Rain, Telkom and Vodacom). This is because these small operators are only seeing small profit margins," Dazela said.
"To effectively compete with established market players who are in much better position to offer lower prices, there must be a major drawcard on the table that lures customers to your business, beyond just traditional voice and data services," he said.
MVNO market
South Africa's MVNO market has grown over the past few years and Cell C had been servicing the majority of new entrants. Cell C told Connecting Africa that it has more than 20 MVNO partners from financial services, retail, education, entertainment, telco and non-profit sectors.
In its full-year results at the end of December 2020, Cell C reported more than 2 million subscribers through its MVNO partners, and the division contributed 7% of overall service revenue. "Most recently, Shoprite launched its MVNO offering via FREI One Digital, which is a mobile virtual network enabler (MVNE) that partners with Cell C," it said.
However, Dazela said it is very difficult to compete in the MVNO market, considering that established market players offer better prices, so there is little incentive for many people to consider MVNOs.
"The few that are gaining traction have done so largely due to awesome loyalty rewards programs they offer. For example Standard Bank's clients enjoy some of the cheapest router-inclusive deals in the market based on type of banking facility they have with the bank," he said.
He said the aggressive competition has inevitably led to a number of players exiting this market in the past two years. "Among those that are doing well, are the likes of FNB Connect, me&you mobile, Sakeng Mobile and Standard Bank mobile," he said. Last year, MTN launched its MVNO platform and is also collaborating with MVNE business FREI.
"The latest market entrants such as Boxercom and Poket Mobile are enabled through MTN's MVNO platform. Vodacom and Telkom may do so in the future, although the latter is already hosting a number of ISPs that resell fixed LTE products on its network. The next logical step would be to expand these product portfolios to include mobile data and voice services through an MVNO platform," Dazela said.
"For now, other market players are probably holding back for additional spectrum to be allocated, as well as to access the market reception of the state envisaged wireless open access network (WOAN), which is intended to push price wars in the mobile data market and to lower market entry barriers in the local mobile market," he added.
Related posts:
*Top image source: Virgin Mobile Twitter account.
— Paula Gilbert, Editor, Connecting Africa