AWS expands cloud training program to more African countries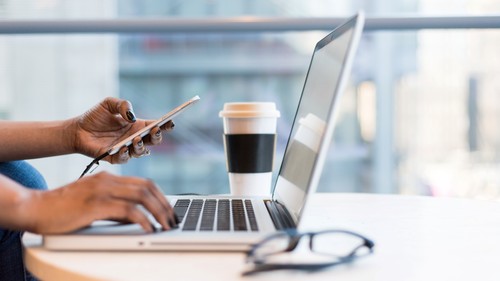 Amazon Web Services (AWS) is scaling out its cloud computing training program, AWS re/Start, to more African countries as it aims to increase the pipeline of entry-level cloud computing talent on the continent.
Last year AWS committed to providing free cloud computing training to 29 million people across the world by 2025 through various programs including AWS re/Start.
It also pledged to double the reach of AWS re/Start from 25 cities globally in 2020 to more than 50 cities in 2021 – and has now exceeded that goal six months ahead of schedule.
The full-time, 12-week program is free and prepares unemployed or underemployed individuals for careers in cloud computing. AWS says it also connects more than 90% of graduates with job interview opportunities.
The program launched its first Africa cohort in October 2020 in Johannesburg, South Africa and from there expanded the program to Ghana, Nigeria and Kenya.
AWS works with different local collaborating organizations to deliver the program around the world and the re/Start website lists that the program is now running in nine African countries: South Africa, Ghana, Nigeria, Kenya, Senegal, Rwanda, Egypt, Tunisia and Zimbabwe.
Through scenario-based learning, hands-on labs and coursework, learners can gain the technical and soft skills they need for an entry-level cloud role. AWS re/Start also provides learners with resume and interview coaching to prepare them for employer meetings and interviews.
According to the World Economic Forum, 84% of employers are set to rapidly digitalize working processes, including a significant expansion of remote work, and it estimates that 50% of all employees will need reskilling in the next five years.
AWS said it wants to make cloud skills training more accessible and the re/Start program does not require any previous experience in technology.
"The program is also intentional about recruiting learners from diverse and underrepresented groups. We've seen individuals with a range of backgrounds, from retail and hospitality to the military and stay-at-home parents, successfully graduate from the program and into entry-level IT jobs," AWS said in a statement.
Related posts:
— Paula Gilbert, Editor, Connecting Africa