AWS Aims to Upskill Developers Ahead of Regional Cloud Launch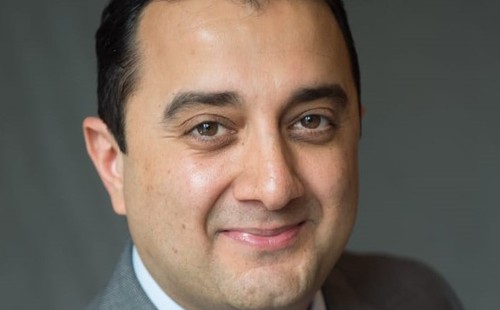 As Amazon Web Services (AWS) prepares to open its Cape Town infrastructure region next year, the cloud services giant is looking to educate local developers in an effort to prepare them for all it has to offer once its South Africa-based data centers are operational.
SO says AWS Head of Middle East and Africa, Zubin Chagpar, who spoke to Connecting Africa in an interview on the sidelines of last week's AWS Cape Town Summit. He said a major part of AWS's strategy for the African region is education, with the aim of getting both budding and established developers experimenting with AWS services.
"It's about spending time with the market, with customers, with our partners, helping them understand the benefits of cloud and allowing them to build. So, in addition to education, its giving them an ability to build and try things out and experiment faster. That's the message we're leading with, that's the strategy we are leading with," Chagpar said.
In October 2018, AWS announced it would bring its data centers to South Africa, opening an infrastructure region in Cape Town in the first half of 2020. (See AWS Plans Further Cloud Investments in South Africa.)
Each AWS region has multiple 'availability zones' and the new AWS Africa region in the Mother City will consist of three availability zones. The global AWS Cloud currently spans 66 availability zones within 21 geographic regions around the world, with announced plans for 12 more availability zones and four more regions, with Bahrain, Jakarta and Milan the other new locations in addition to Cape Town.
Chagpar said there is a lot of excitement about the imminent Cape Town launch.
"We continue to work on getting that region launched by mid-year next year. That's along with our existing investment in the country. Whether it's our teams, our offices, or even bringing the cloud and the network to South Africa, which we did back in 2017. We are continuing those investments, and this is just the next evolution as we move forward to get our region out here," he added.
He said the African region is doing "fantastic" and the company continues a steady round of investments into the continent as it continues to expand.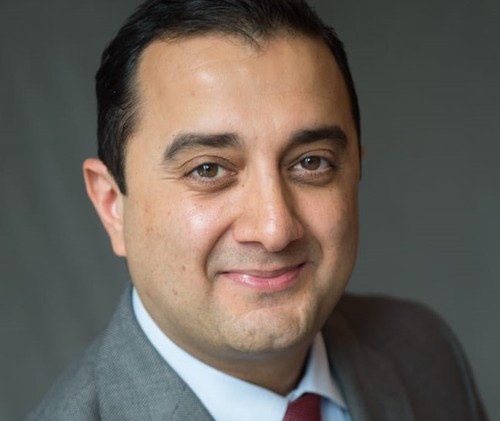 Amazon has a long history in South Africa, having opened its development center in Cape Town in 2004. What most people probably don't know is the initial technology behind Amazon Elastic Compute Cloud (EC2) was developed by a team of 12 people in Cape Town, before EC2 was launched in 2006.
In 2015, AWS opened an office in Johannesburg, and in 2017, brought the Amazon Global Network to Africa through AWS Direct Connect. In May 2018, AWS continued its investment in SA, launching infrastructure points-of-presence in Cape Town and Johannesburg.
South Africa is currently witnessing a ramp in cloud services activity in general. Microsoft Azure was the first of the global providers to land data centers in the country in March, with one in Johannesburg and another in Cape Town. Google does not yet have a cloud region or data center in Africa, but Google Cloud services and support are provided through its partner network locally. In March, Huawei Cloud also started offering commercial services in the country.
The AWS Cape Town region will likely create a number of local jobs but Chagpar could not give an exact figure, though he stated "I can tell you what kind of jobs, and that's very important too."
"For us, particularly, we're looking for data engineers, data center engineers, we're looking for sales folks, solution architects, pre-sales engineers, all of the other functions across engineering, sales and the marketing and business sides as well."
He said the big impact however will be "the expanded effect" across the broader ecosystem.
"We are a partner-driven organization and the partners are hiring as well. They are hiring people that are builders and who can build on behalf of their customers, as well. And then the customers also need people with analytical skills, problem solving skills and technical prowess is a key part of what we're doing right now."
Upskilling Africa
Chagpar said narrowing Africa's skills gap its key to the cloud provider's strategy on the continent.
"First it's important to understand how our actual model works. When we go build with our customers, it's about consumption. If our customers do well, we do very well as well. If they don't do well, then they can just simply turn off the platform, which is a great business model and a great customer-focusing model as well. For that reason, the more people we can get trained, the more builders we can get out into the market, the faster everybody grows."
He said the group is spending time with universities, governments and industry players to make sure that they have the necessary skills, and is also running specific programs across the continent.
"Today, anybody who wants to just learn what this cloud thing is about can go online, and there are free courses and free labs that they can do. They get free access to the actual AWS services. They can see if this is something they find interesting and I hope everybody finds it interesting. But then from there, they can also get into specialized courses.
He said a program called AWS Educate offers a series of labs and gamifies learning, so students can get badges. It is available to school and university students and AWS is working locally with the Tshwane University of Technology, Cape Peninsula University of Technology, Stellenbosch University, University of Cape Town, University of Johannesburg, University of the Free State and several schools and private institutions.
"They're all using these programs to help their students and faculty build. We also have more specialized programs where you can actually create a course curriculum -- this one is called AWS Academy. The same schools are using that as well to help augment course activities," he said.
"Another program which is near and dear to my heart is called AWS Activate. If there's somebody who has a great idea and wants to get some skills on how to launch that idea, they can join the Activate program and get access to training and resources. And if they're working with an accelerator or a venture capitalist they can get some credits as well to build and experiment with the platform. So I think those three programs themselves, are helping, working with our organizations to get the skills out there into the field," he added.
He said there has been great interest and enrolment in the programs from Africans but that a lack of access to the Internet on the continent remains an issue, and one that AWS is working with local partners -- like South African mobile operator Vodacom -- to help resolve.
"We want to make sure people have access, first of all. If they do have Internet access, then they have access to free training and they can learn. But it's really important that it's not just about learning but doing and building as well.
"What's exciting is you can build your own portfolio. So if you're a job seeker, you can show not just a résumé to potential employers. but show what you have actually built. Or they can build their own business too and see how that does in the market, and if it doesn't work they can just turn off the services," he said.
AWS has tens of thousands of customers in Sub-Saharan Africa, with big names in South Africa including Pick n Pay, Standard Bank, Old Mutual and the University of Pretoria, as well as up-and-coming companies such as TymeBank. Across the continent, other customers include financial services company Jumo, the National Museums of Kenya and Nigeria-based OneFi, which provides loans to customers throughout Africa.
"Over the last five years we've seen the increase of experimentation. There are some great examples of startups, whether it's in the financial inclusion space, or in agriculture or the medical space. We're seeing solutions being built in Africa, for Africa -- solutions built in the region, and not something that's been imported from somewhere else. That's exciting. And that's happening because of that experimentation," Chagpar said
He said he could not single out any particular country when it came to the biggest uptake in Africa but said that "generally the interest is there".
"There is an incorporation of ideas into technology. It's not just technology for technology's sake. Users are saying, 'I have an idea and I can enable that through technology and I can experiment through technology' -- that's what we are seeing more of across the continent," he concluded.
— Paula Gilbert, Editor, Connecting Africa