Airtel, Samsung in smartphone financing deal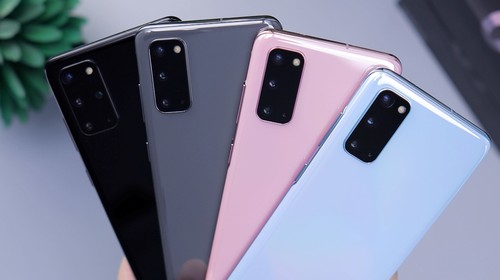 Airtel has become the latest African mobile operator to roll out a smartphone financing project as a way to entice users to upgrade from feature phones to smartphones.
Airtel is partnering with Mastercard, Samsung and Asante Financial Services Group to launch the Pay-on-Demand platform which will first start piloting in Uganda this month and then roll out to 13 other markets across Africa. The other markets are Tanzania, Rwanda, Kenya, Nigeria, DRC, Gabon, Malawi, Zambia, Madagascar, Seychelles, Chad, Niger and Congo Brazzaville.
"This innovative partnership will help Airtel feature phone customers upgrade to smartphones and pay with Airtel Money on flexible installment plans. This opens up the digital economy and creates additional opportunities for Africa's entrepreneurs," said Airtel Africa CEO Raghunath Mandava in a statement.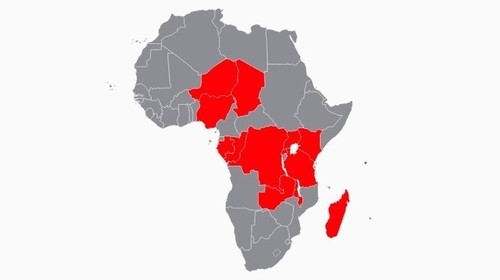 Financing flow
Smartphone financing models are gaining traction lately, as is a trend to produce more affordable smartphones for developing markets.
Last week, rival operator Orange also announced it was partnering with Google to launch a $30 smartphone aimed at its African markets. The device can also be financed and paid for in installments through the Payjoy application for users in C๔te d'Ivoire, Senegal and Madagascar.
In July, Kenyan operator Safaricom also partnered with Google on its Lipa Mdogo Mdogo mobile financing plan to get more smartphones into the hands of Kenyans by allowing them to pay them off in installments of as little as $0.20 a day.
In 2019, MTN also launched a low-cost smartphone, retailing at around $20, across its operations in Africa.
The Airtel platform, built by Mastercard Labs, aims to bring convenient financing opportunities to consumers, entrepreneurs and merchants across Africa, helping to combat the socio-economic problems they face from restricted access to financing.
"This partnership will benefit the people across Africa starting with Uganda and will create affordable payment plans to access Samsung devices. There is so much growth opportunity in the region and we believe that this partnership will help accelerate economic growth in the mobile industry," added Sung Yoon, CEO and president of Samsung Africa.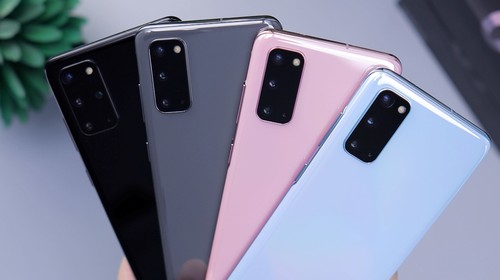 The financing service is also aimed at small business owners and entrepreneurs. The long-term strategy is that Pay-on-Demand users will also be able to access digital payments through Mastercard's virtual card and QR code functionality on their Airtel mobile money app.
The service will also let users establish a digital transaction history, which can be leveraged for making other financing solutions accessible, such as credit, savings, investments and insurance – playing into the developing trend in Africa of mobile-based financial services.
Affordability issues
Affordability of devices remains a major barrier to smartphone adoption in Africa, and the average cost of an entry-level smartphone still exceeds 60% of average monthly income in Africa, making smartphones largely inaccessible for most of the population.
However, the average cost of smartphones has been declining in recent years, with the influx of sub-$100 devices from Chinese brands such as Tecno, Xiaomi and Oppo and the growing momentum of KaiOS-powered smart feature phones.
Despite affordability issues, GSMA predicts that over the next five years the number of smartphone connections in sub-Saharan Africa will almost double to reach 678 million by the end of 2025 – an adoption rate of 65%.
GSMA's recent 2020 Mobile Economy Sub-Saharan Africa report also predicts that the mobile data consumption in sub-Saharan Africa will grow by more than four times by 2025, with average data usage growing from 1.6GB per subscriber per month in 2019 to 7.1GB in 2025.
Operators like Airtel would want to onboard as many new smartphone users in the region as possible to take advantage of the growing revenue stream from data usage.
— Paula Gilbert, Editor, Connecting Africa