Vodacom launching fintech 'super-app' with Alipay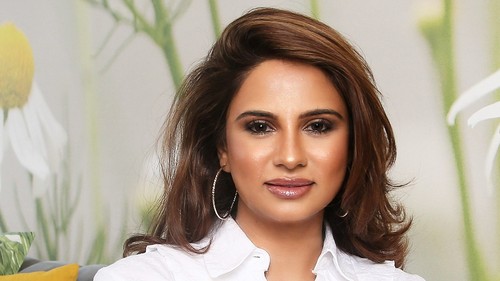 South Africa's Vodacom has announced it will roll out a financial services "super-app" in partnership with Chinese digital payment provider Alipay. The two groups made the announcement on Monday but said the fintech platform will officially launch early next year.
The super-app is going to be a marketplace of goods and services as well as a digital payments ecosystem designed to serve both South Africa's banked and unbanked citizens.
"We are on the brink of a new fintech wave in South Africa, as Vodacom financial services embarks on developing and creating this world class super-app," said Mariam Cassim, CEO of Vodacom financial and digital services.
The super-app does not come as a surprise. Last year, Cassim told Connecting Africa about her plans for this type of multi-purpose app in the style of China's Alipay or WeChat. The group has seen success from its insurance and lending products and at the time she said it was planning to become a more holistic financial services player with a new savings and investment product and a super-app in the works.
Vodacom's financial services division has seen major growth over the past four years – it has grown from a loss-making entity into one that contributes R1 billion (US$60.6 million) in profit to the Vodacom Group and has more than 12 million customers using its products.
"Globally, we have seen an increase in the convergence of industries. Companies that invest in technology that enables them to understand their customer behavior better and thereby offer personalized financial, business and lifestyle solutions to their customers are the ones excelling in this space," she said on Monday.
"Through our partnership with Alipay, we look forward to applying world-leading digital technologies to facilitate merchant and consumer transactions from a digital wallet on their mobile device," she added.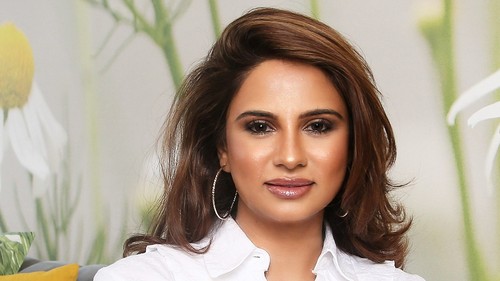 Vodacom Group CEO, Shameel Joosub, called the partnership with Alipay a significant milestone in promoting greater financial inclusion and accelerating Vodacom's financial services aspirations across Africa.
"We already offer South African customers an ecosystem of innovative digital financial services products, but this technology partnership with Alipay will enable us to be on par with leading global digital counterparts quicker and more efficiently. We see this as an excellent opportunity for us to reinvent the mobile fintech ecosystem for both consumers and merchants in South Africa," he said.
Alipay is owned and operated by the Ant Group, which is the financial affiliate of the Alibaba Group. As of June 30, 2019, Alipay had more than 1.2 billion users worldwide together with its global e-wallet partners.
"Alipay seeks to work with like-minded partners around the world, to bring innovative and inclusive digital daily life services to consumers and small businesses globally," said Guoming Cheng, head of global payment partnerships at Ant Group.
Financial inclusion
Vodacom is looking to target the new platform as an end-to-end experience that will improve transaction efficiency and introduce easy-to-use money management tools for its 43 million mobile customers in South Africa, but it will also be open to non-Vodacom customers.
"Not only will consumers have the ability to easily and affordably transact, they can also keep track of their monthly spend with each merchant they transact with every day," Cassim explained.
The new technology will also allow access to digital lifestyle solutions such as streaming music, playing games and watching videos, e-news, cab-hailing and more.
Vodacom is not the only South African operator looking to launch a super-app. Rival MTN also has aspirations to turn its Ayoba messaging platform into a "messaging-centric super-app" which also has payment integration and business-to-consumer (B2C) integration, CEO Rob Shuter said at AfricaCom in 2019.
Vodacom already has a payment app, called VodaPay, and says the new mobile platform will be seamlessly integrated into the physical footprint of its VodaPay point of sale devices, offering merchants a single-payments processing solution for physical and mobile commerce.
"It will potentially help previously underserviced SMEs access to the best financial services solutions such as lending through VodaLend, access to business insurance products as well as being able to seamlessly order products from suppliers," it said.
In emerging markets like South Africa, cash is still the dominant means of transacting due to the high costs associated with using digital and card payment options.
"We live in a country where the cost of cash-less transacting is quite high for small merchants and large fast-moving consumer goods companies struggle to reach or communicate directly with the end distributor of their products. Vodacom financial services aims to link South African merchants, suppliers and consumers on one affordable platform. The primary focus of every development on this super-app is to deliver a seamless and value-adding experience to everyone who uses it, in a cost-efficient way," Cassim said.
She said that Vodacom financial services is looking to recruit talent to bring this application to life in early 2021.
"We want people who are willing to push the envelope, think creatively and most importantly, use the technology to develop customer-centric digital financial services solutions," she concluded.
— Paula Gilbert, Editor, Connecting Africa