First KaiOS smart feature phone drops in Malawi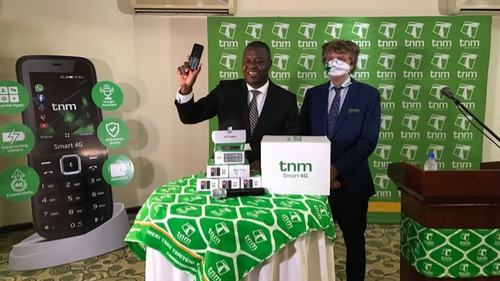 Telekom Networks Malawi (TNM) has rolled out the first 4G KaiOS-enabled smart feature phone in the country, promising customers "the most affordable 4G device in the history of mobile Internet in Malawi."
This new category of affordable phones is becoming popular across the continent. KaiOS enables the hybrid phones that require limited memory but give users a better experience, as well as access to the Internet and popular apps.
Last month Econet Wireless launched the first 3G smart feature phone in Zimbabwe, also a KaiOS-enabled device.
Over the past two years similar devices have been rolled out by various operators in Mali, Burkina Faso, Côte d'Ivoire, The Gambia, Sierra Leone, Uganda, The Democratic Republic of Congo (DRC), Botswana, Cameroon, Egypt, Senegal, Tanzania, Nigeria, Rwanda and South Africa.
TNM CEO Michiel Buitelaar said the TNM Smart 4G devices were designed to suit the communication needs of first-time users, and people in rural areas, and would "help people to entertain and educate themselves or have broadband Internet."
TNM is Malawi's biggest mobile operator, with a market share of about 55%. According to Omdia data, TNM had almost 5 million customers at the end of March 2020.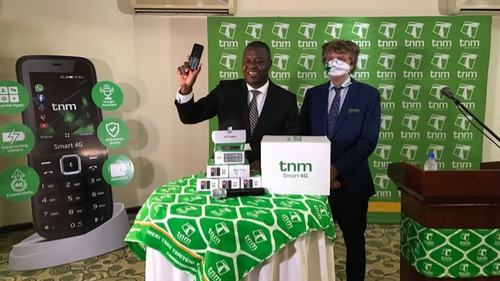 The smart feature phone enables 4G connectivity and other smartphone-like features such as Wi-Fi, GPS and Bluetooth – but looks more like a traditional feature phone.
It also gives access to popular apps such as WhatsApp, Google Assistant, Google Maps, YouTube and Facebook.
To address low digital literacy issues, Buitelaar said the phone comes with an easy-to-use interface and an in-house app called Life. This features training and lessons related to digital literacy, and other educational content.
It also provides access to Google Assistant, allowing first-time Internet users, or those with limited literacy, to use voice to navigate and connect with the digital world.
He also believes the device will help disseminate timely and accurate information on COVID-19 to Malawians.
Affordability issues
Affordability of smartphones and high mobile data prices continue to be a barrier to entry for Africans to get online.
According to a 2020 study from Cable.co.uk, Malawi has the sixth most expensive data prices in the world, with 1GB of data costing on average $27.41.
TNM claims the Smart 4G phone will be the most affordable 4G device of its kind in the Malawian market, at a price of 24,999 Malawian Kwacha (US$33).
This is more expensive than the $20 price point seen in some other markets in Africa for the 3G versions.
However the phone comes with a package of data and SMSs worth MK28,000 ($38) – including 500MB of data, 150 SMSs and free Caller Tune every month for six months.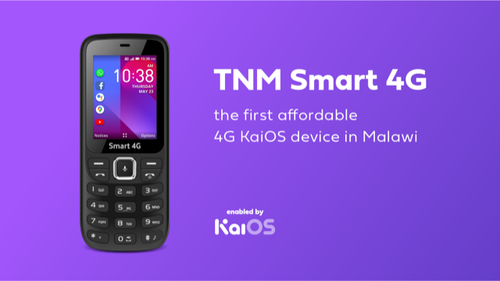 Malawi's Information Minister, Gospel Kazako, attended the launch event and commended TNM for its efforts towards Malawi's economic development through investments in mobile Internet and ICT.
"TNM Plc takes a long view. They have invested significantly in a 4G mobile Internet network that has transformed the TNM network into one of the most reliable Internet service providers in Malawi," Kazako said.
KaiOS is the third-largest mobile operating system in the world, with more than 135 million devices shipped in over 150 countries.
Related posts:
— Paula Gilbert, Editor, Connecting Africa