MTN Is Launching a $20 Smartphone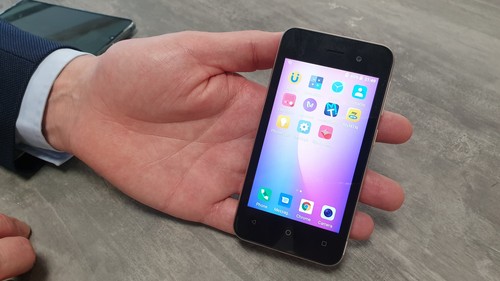 MTN is launching a $20 smartphone across its operations in Africa, aiming to put the ultra low-cost phone into the hands of young Africans.
MTN Group President and CEO Rob Shuter showed off the new smartphone, made by South African Company Mobicel, at MTN's half-year results presentation in Johannesburg last week. Shuter told Connecting Africa that MTN plans to launch the device across most of its portfolio by the end of this year.
"This phone is really aimed more at aspiring youth customers. African youth customers know the apps but with low levels of per capita income across most of the markets, entry-level Android smartphones are still too expensive," Shuter explained to journalists at a press briefing in Johannesburg.
Affordability has always been a major barrier when it comes to Africans getting access to 3G or 4G devices that can access the Internet.
"The cheapest smartphones in most of our markets at the moment are around $40. But this is a $20 Mobicel device, which is unheard of. I mean when our handset people came to me and said they could deliver a $20 smartphone with a touchscreen I thought it was impossible. But we have them now on trial, so they are on the network and we are just making sure that everything works before we launch," he added.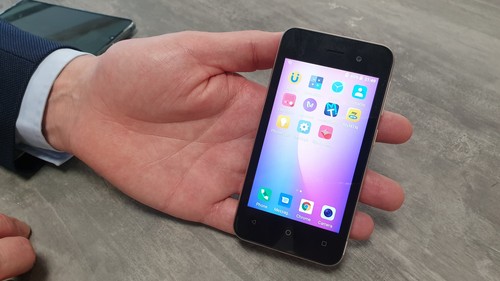 On Mobicel's
website
the cheapest smartphone currently being advertised retails at R899 ($59).
Earlier this year MTN released a "smart feature phone," the Smart S, in a number of African markets including South Africa, Nigeria, Uganda and Rwanda. The phone was announced at AfricaCom in Cape Town in November 2018 as a partnership with operating system maker, KaiOS, China Mobile and chipmaker Unisoc to bring affordable 3G smart feature phones to the African market. (See MTN, KaiOS, China Mobile, UNISOC Unveil Smart Feature Phone.)
The Smart S looks more like a traditional feature phone with a keypad and smaller screen but has Internet access and supports apps including like WhatsApp, Facebook, Google Maps and Google Assistant. The new smartphone will have a touch screen, a front and back camera and will run on Android Go which is designed to be more lightweight for entry-level smartphones.
Shuter could not say which African markets would receive the new smartphone first, saying that the company was still doing testing.
"What often characterizes these phones is they have relatively a modest amount of memory. So a lot of the apps need to be quite heavily optimized to run on low-memory devices. We spent a lot of time with Facebook and WhatsApp on the smart feature phone to get that to run on the phone which has just 256MB of RAM."
The new smartphone will have about double that amount of memory, he said.
The price point of the Smart S is slightly lower at around $16.25 but Shuter says the phones will "definitely co-exist" because they are aimed at slightly different customers.
"The smart feature phone looks like the basic phones we used to use in the past. So it's very familiar to our entry-level customers and they will more naturally move into the data world if we put Internet onto the smart feature phone," he said.
The new smartphone is aimed more at young people and Shuter said the group is trying to make sure it is well tested before launching because he admitted that there is "even more risk on these devices to provide a bad first-time experience, and then you are just going to lose customers who are just going to bounce off and go back to their old feature phones."
MTN had 240 million group subscribers across its 21 countries in Africa and the Middle East at the end of June 2019. However, it only had around 108 million smartphones on its networks across the continent, so there is a lot of room for more smartphone users to be added. (See MTN Group Adds 7.7M Customers in H1.)
— Paula Gilbert, Editor, Connecting Africa