More Smart Feature Phones Drop at AfricaCom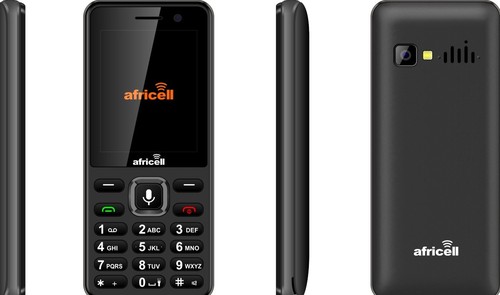 The smart feature phone revolution continued at AfricaCom 2019 with the launch of a number of new devices that run the KaiOS mobile operating system.
This new category of smart feature phones is becoming more popular in Africa and during the past year the continent has seen rollouts across several markets by big mobile operators such as Orange and MTN. KaiOS enables the new category of affordable phones that require limited memory but give user a better experience as well as access to the Internet and popular apps.
At AfricaCom 2019, telecoms operator Africell announced the launch of its first 3G smart feature phone, called afriphone. The device will be the first KaiOS-powered device in The Gambia and Sierra Leone and will also be made available in Uganda and the Democratic Republic of Congo (DRC).
The afriphone features 3G connectivity and access to essential and popular apps like WhatsApp, the Google Assistant, Facebook, YouTube and Google Maps, as well as unique native content such as Africell's customer care app.
"We listen to the young generation, and we are committed to helping them shape the best future. Introducing this smart feature phone will help us bring valuable digital services and information to the markets we operate in at a price that people can afford," said Ziad Dalloul, Africell chairman and CEO.
"We're excited for this brand new KaiOS-powered device from Africell, which will help us continue spreading mobile Internet in sub-Saharan Africa," added Sebastien Codeville, CEO of KaiOS Technologies.
"The afriphone will have an immediate impact on people's lives across the region, offering an inexpensive and convenient means of accessing the Internet's invaluable resources including education, banking and healthcare for the first time. We are and will be continuing our journey to enable a sustainable ecosystem by bringing in relevant apps and services that are designed to benefit people in emerging markets," Codeville added.
KaiOS is now the third-largest mobile operating system worldwide, running on more than 100 million devices shipped across Europe, Africa, Asia and the Americas.
Africell is the market-leading operator in Sierra Leone and The Gambia with around 58% and 51% market share respectively in each -- according to Ovum stats -- and is a challenger operator in the DRC and Uganda. The group has a total of more than 12 million active subscribers across its four African operations.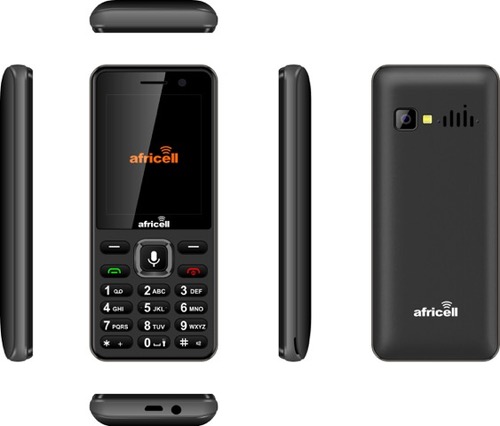 Orange goes 4G
Meanwhile, global operator Orange also announced a partnership with mobile brand itel and KaiOS Technologies to launch a 4G version of its Sanza smart feature phone.
The Sanza XL will be available from December 2019 for around US$28 in seven countries in Africa and the Middle-East -- Botswana, Cameroon, Côte d'Ivoire, Egypt, Jordan, Mali and Senegal -- with other Orange Group countries to follow in 2020.
The original 3G-capable Sanza was unveiled at Mobile World Congress in Barcelona in February 2019. At the time Orange said it was bringing the US$20 smart feature phone to three African markets from April and would then expand it into 13 more markets. (See Orange Unveils $20 KaiOS Smart Feature Phones.)
The Sanza XL has a bigger screen than the original Sanza, an improved 2 Megapixel camera, 4GB of internal memory for more storage and high-speed 4G access.
The device also enables access to over 200 essential applications, including WhatsApp, Boomplay, YouTube, Facebook and the Google Assistant, as well as Orange applications like Orange Money and the My Orange app.
Orange is present in 19 countries in Africa and the Middle East and has around 125 million customers in the region as of September 30, 2019. With revenues of €5.2 billion ($5.74 billion) in 2018, Africa and the Middle East remains a strategic priority for the group. Orange Money, the mobile money service, is also available in 17 countries and has 45 million customers. (See Orange Keeps MEA Sales Growth Target at 5% as Focus Shifts.)
Vodacom phone sells out
Vodacom also gave an update on its Smart Kitochi device, launched in Tanzania in partnership with KaiOS, Azumi and MediaTek at the beginning of November, which sold out in just a few days. (See Tanzania Joins Smart Feature Phone Revolution .)
Sylvester Moyo, executive head of terminals of Vodacom International Business, told journalists that Vodacom's stores in Tanzania sold 5,000 of the smart feature phones in just four days, so volumes have been ramped up to meet higher than expected demand. The Smart Kitochi is priced in line with peers in the market selling for 48,000 Tanzanian shillings (US$20).
"Given this is the first device of its kind in Tanzania, it's very exciting to see that people are already embracing the product with open arms," added Moyo.
Last month, Vodacom South Africa also unveiled a 4G smart feature phone, the Vodacom Vibe 4G, which is available only in South Africa currently, but which does not use the KaiOS operating system. (See Vodacom Launches 4G Smart Feature Phone.)
In November 2018 at AfricaCom, MTN announced it had developed a 3G smart feature phone through a partnership with KaiOS, China Mobile and chipmaker Unisoc. The MTN Smart S phones were launched in Nigeria, Uganda and Rwanda in March 2019 and in South Africa in April, retailing for about $17 (See MTN, KaiOS, China Mobile, UNISOC Unveil Smart Feature Phone.)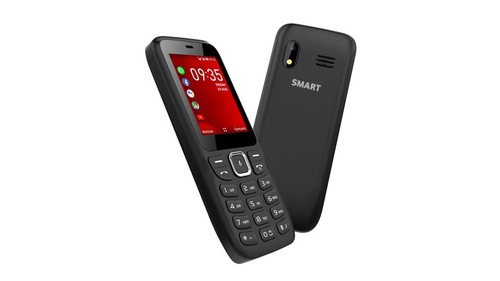 — Paula Gilbert, Editor, Connecting Africa