KaiOS' African Rollout Continues With Tecno Tie-up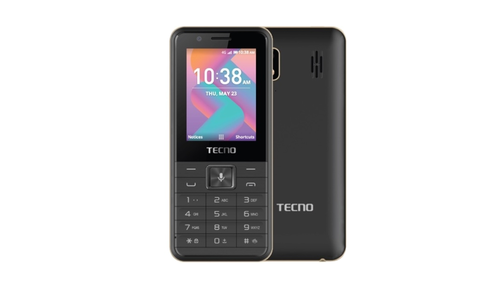 KaiOS Technologies is moving forward with its strategy to see its operating system for "smart feature phones" expand to more users across Africa.
This after it today announced a partnership with popular Chinese phone brand Tecno to roll out a new 3G smart feature phone -- the T901-- which is the first Tecno device running on KaiOS.
The company, which makes the leading mobile operating system for smart feature phones, already has deals with heavyweight telecoms operators MTN, Orange and Ooredoo across Africa. (See Orange Unveils $20 KaiOS Smart Feature Phones, MTN, KaiOS, China Mobile, UNISOC Unveil Smart Feature Phone and KaiOS Smart Feature Phones to Hit More African Markets.)
KaiOS Technologies CEO Sebastien Codeville told Connecting Africa that this new deal is "a very important announcement for Tecno, KaiOS Technologies, and the people of Africa."
"According to Internet Global Stats there are more than 800 million Africans still disconnected from the Internet, therefore the launch of this KaiOS-powered device offers an affordable and accessible solution, with the power to connect first-time Internet users to invaluable resources in the areas of education, communication, entertainment, business, health, finance and more."
He said that Tecno is one of the top three mobile brands in Africa, and a major player worldwide.
"Visit any African city and you will understand how important Tecno is on the continent, with stores on nearly every corner; we can't wait to see the KaiOS-enabled T901 show up in all of these outlets," he said.
The Tecno T901 will be distributed in a number of countries in sub-Saharan Africa. The smart feature phone gives users access to apps such as WhatsApp, YouTube, Google Maps and the Google Assistant but looks more like a classic feature phone.
"The phone also supports GPS, WiFi and 3G, with significant network speed growth and better anti-signal interference performance as well as faster signal reception in call mode than those in 2G," said Stephen Ha, MD of Tecno Mobile.
African growth
Codeville said Africa is an important market for KaiOS and it is "making significant progress" on the continent.
"As of March 2019, the majority of web traffic in leading African markets originated from mobile devices, yet less than 40% of people are online, which affirms the huge need for reliable, affordable technology in Africa," Codeville said.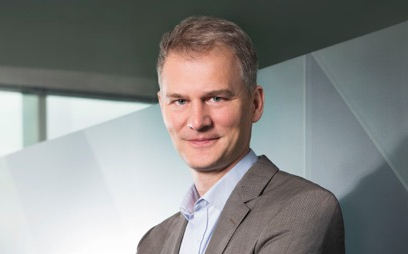 He said that the KaiOS-powered smart feature phones are selling in Africa for as little as $20, and "before this, the cheapest phones were priced at around $40, well out of reach for many."
Codeville said that KaiOS continues to grow internationally, with multiple new devices launching in different untapped regions around the world through partnerships with carriers and OEMs like MTN, Orange and Transsion in Africa and Jio in India.
"To date, more than 110 million KaiOS-powered devices have shipped to 100+ countries around the world. We've also made significant steps with our content partners with more than 100 apps live in our KaiStore as of today, bringing a wide array of relevant and essential content to our users."
In addition, the company has recently closed a round of Series B, adding investments from partners including Google, Cathay Innovation, TCL Holdings and Orange.
"At present, KaiOS is the second most popular mobile operating system in India, and the third leading mobile OS worldwide," Codeville added.
"Alongside our partners -- carriers, device manufacturers, chipset makers, content creators -- we feel confident that we have and will continue to bring valuable and relevant digital services to African communities," Codeville said.
Future strategy
Codeville believes that Africa is the next frontier for smart feature phones, but points out that one of the hurdles to fuel this growth is affordable connectivity, hampered by poor network infrastructure, device affordability, costs of data, lack of localized content and financial inclusion.
"Moving forward, we plan to address these barriers and work to alleviate them by adding innovations to our smart feature phone technology, offering additional services and form factor variations to cater to different needs, improve the software for device efficiency, and lastly work alongside partners to lower the cost of data and improve network infrastructure.
"In addition to working closely with carrier and OEM partners, it's also very important to provide essential and relevant content to our users. That's why we work with global developers to launch key apps on our platform, as well as encouraging local developers to create tailored content for the users. We partner with local coding schools in Africa to launch KaiOS app development curriculum," he added.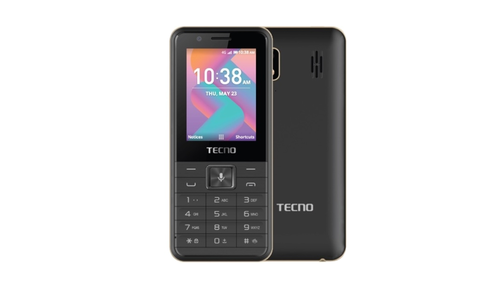 The T901's specs
The T901 is equipped with a hybrid dual-SIM slot which can support two SIM cards and has 512MB +256MB memory.
It has a 2.4-inch QVGA display with 240x320 pixels resolution, and a 1900mAh battery which enables 25 days of standby time and up to 19 hours of non-stop calling.
The new device also comes embedded with both a front and a rear camera with a built-in flashlight.
— Paula Gilbert, Editor, Connecting Africa