Cell C Zero-Rates Media Streaming Data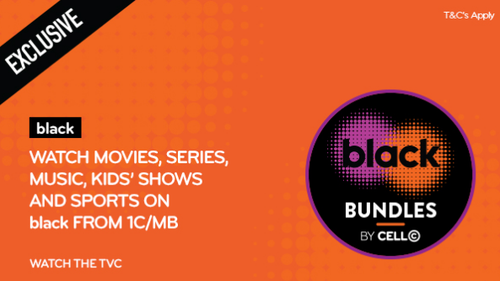 South African competitive operator Cell C has revamped its multi-play offer, called MediaPlay, to zero-rate data for media streaming -- but with some strings attached.
The new offer will give subscribers eight different packages to choose from. The number of channels on its streaming ' black TV' platform will range from 12 channels on the small packages (MediaPlay 1.5G TopUp and below) to the maximum 58 channels on the bigger packages (MediaPlay 10G, 20G, and Unlimited TopUp). In addition, all packages come with different sizes of voice minutes, data, and text message allowances. Media streamed on 'black TV' is zero-rated, so it will not count against the data allowances in the subscription packages.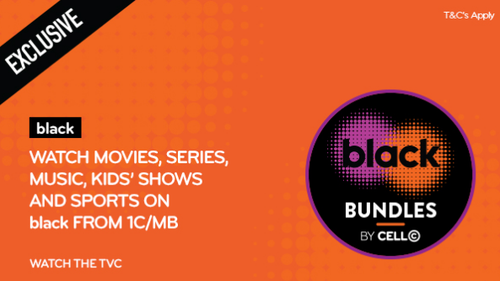 "MediaPlay has been specifically designed to allow customers to enjoy streaming their favorite TV stations and binge on the latest movies, series, and music videos without worrying about the costs of data," Junaid Munshi, Cell C's Chief Commercial Officer, said in a statement emailed to Connecting Africa. "Completely integrated telco and entertainment means that customers will only need to worry about a single cost-controlled bill at the end of the month."
However, there are some conditions. Firstly, there is the FUP (fair usage policy) in place. Depending on the package, the FUP will apply to the 'unlimited' offers, including text messages for all subscriptions, call minutes on some of the high subscriptions, and total data usage on the Unlimited package (50GB). When the fair usage cap is reached, instead of downgrading the speed, as is the normal practice in markets such as India or the US, continued streaming on 'black TV' will eat into the subscriber's regular data allowance, then ultimately, when that allowance is used up, the subscriber will incur additional cost.
Secondly, related to this, there are the out-of-bundle (OOB) rates. The table below is a summary of the OOB rates emailed to Connecting Africa, though customers can switch off out-of-bundle consumption with the Spend Control service Cell C launched late last year.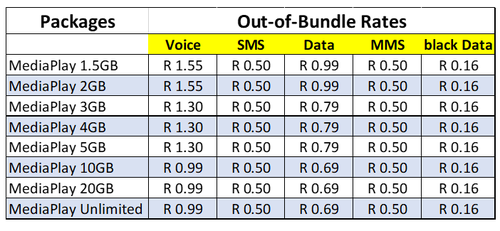 Thirdly, although when a subscriber exceeds the 'black TV' data consumption limit the streaming will consume data from the regular data package, that situation does not work in reverse: 'black data' cannot be used for browsing or other apps.
Multi-play has increasingly become a trend for telecom operators to improve their value proposition to consumers, especially when facing aggressive competition from OTT players. This may range from the extreme case of acquisition – such as AT&T's purchase of TimeWarner in the US -- to those launching their own OTT services, like Cell C's MediaPlay and MTN's Shortz. Many operators also choose to partner with existing OTT services such as Spotify and Netflix, or team up with regional services more tailored to local needs.
Cell C struck a nationwide roaming deal with MTN last year to boost its 4G coverage. This is underpinning the upgraded MediaPlay move, as Munshi noted that "with ultra-fast 4G coverage now more widely available across all of South Africa, it is the best time to take advantage of what MediaPlay has to offer." (See Cell C Strikes Roaming Deal Across South Africa With MTN.)
— Wei Shi, Site Editor, Connecting Africa