Kenya's Telecom Regulator Forced to Clarify Its SIM Disconnection Policy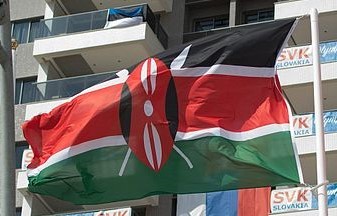 Kenya's Communication Authority has stressed SIMs not properly registered will not be deactivated on May 18, contrary to what some media had claimed.
The regulator published a detailed statement and took to Twitter to clarify its position regarding SIMs not registered in conformity with the National Integrated Identity Management System (NIIMS), popularly known as "Huduma Namba" ("Service Number" in Swahili).
"We wish to clarify that the Director General has been quoted out of context. For the record, Mr. Wangusi emphasised the importance of the Huduma Namba as a single source of truth for the identity of citizen," said the statement. "He noted that unscrupulous persons have in the past used either lost ID cards or (the) ID cards of dead persons to register SIM cards with the express purpose of misusing the cards to perpetrate criminal activities."
The Ministry of Information, Communications and Technology also issued a statement to distance itself from the controversy. "The Government is not planning to switch off mobile subscribers who are not Huduma Namba compliant," read the statement. "We wish to reiterate that the Huduma Namba Registration is a voluntary exercise in compliance with the recent High Court ruling. There is absolutely no directive from the Government to institute any punitive measures against those who don't register."
The furore started when the mainstream media, including The Standard, reported that Francis Wangusi, the director general of CA, threatened to terminate the services associated with those SIMs not registered in compliance with NIIMS. This would mean these users would lose phone services as well as access to the mobile money services including M-Pesa. The message was reported to have been delivered when Wangusi was addressing the latest iteration of ICT Consumer Forum in Kisumu County. It is worth noting that the message related to NIIMS was not included in the official news release of his speech by the CA, hence the CA's claim that he had been "quoted out of context."
The clarifications aside, the Kenyan government and regulator have been actively driving the mobile operators to rid their subscription base of improperly registered SIM cards. More than 600,000 SIMs have been deactivated since last September.
— Wei Shi, Site Editor, Connecting Africa