TSF Connects Aid Workers in Cyclone-Stricken Mozambique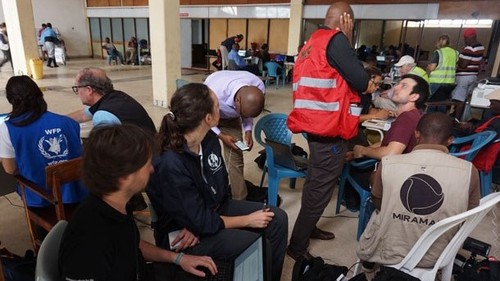 Emergency communications services NGO (non-governmental organization) Télécoms Sans Frontières (TDF) is providing support to aid workers in Mozambique in the aftermath of Cyclone Idai, which
hit Malawi and Zimbabwe as well as Mozambique last week
.
TSF has set up emergency satellite communications to support aid workers in Beira, the Mozambique city hit hardest by the cyclone, enabling them to carry out their humanitarian missions.
Two days after the cyclone landed in the coastal city of Beira, resulting in a high number of casualties and significant damage to infrastructure, a team of TSF workers had already set up the first satellite connections to enable other NGOs and UN and local government agencies to conduct communications critical to their missions. By the end of the first week after the cyclone landed, more than 350 rescue and aid workers have already been able to benefit from the connectivity, and the NGO is ready to provide basic Internet connection for local communities.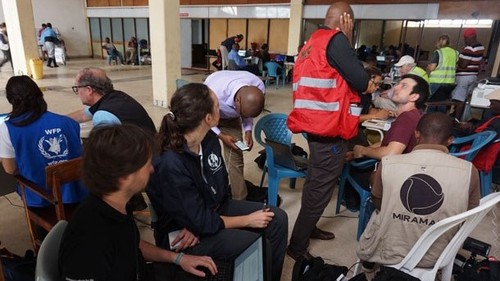 Food and medicine are often ranked at the top of the most critical necessities after a natural or human disaster (wars, pandemic disease outbreaks, etc.), but the vital role played by communications is gaining recognition, especially when it comes to improving the effectiveness of the aid and rescue work. Seeing this gap, the Pau, France-based TSF was founded more than 20 years during the Kosovo war specifically providing emergency communications to the refugees.
In recent years, as in the case of Mozambique, providing first communication connections to other aid agencies has become a vital part of TSF's role. The efforts have clearly been appreciated by the other aid workers. "Obviously, communication is the most important thing when you are trying to get any kind of emergency response going or trying to recover what's left of your staff," said Petri Siikanen, Head of Mission, and Mozambique Country Director for the Italian NGO, CESVI (Cooperazione e Sviluppo).
This is largely down to the partnerships TSF has forged during the past two decades, such as those with satellite communication companies like Inmarsat and Eutelsat. It has also been working with other telecom operators that have the infrastructure on the ground or in the air, including PCCW, AT&T and Vodafone. Investments from those operators would mostly come from their Corporate Social Responsibility budgets.
In addition to immediate disaster response services, TSF has also been working with governmental agencies and other NGOs to provide education and training to local populations to improve their skills in both coping with disasters and bridging the digital divide.
— Wei Shi, Site Editor, Connecting Africa