Seacom offers Kenya a route to South Africa's cloud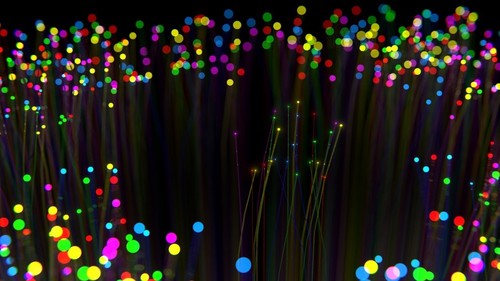 Subsea cable operator Seacom has started offering Kenyan enterprises direct connection to Microsoft's data centres in South Africa to ride on the increasing trend of enterprise demand for cloud services.
The direct link will run over Seacom's subsea cable network linking Mombasa in Kenya and Mtunzini in South Africa, which has been upgraded to transmit data at a speed up to 10 Gbit/s, the company said in a statement.
From Mtunzini, the connections will run over Seacom's terrestrial fiber networks within South Africa, connecting the landing point with the Microsoft data centers in Johannesburg and Cape Town. With the recent acquisition of FibreCo, which operates a national fiber network in South Africa, Seacom will also be able to extend secure connectivity to other data center sites.
This is the latest offer from Seacom's long-term partnership with Microsoft, having jointly launched Azure ExpressRoute in May last year. Microsoft subsequently activated its first data centers in South Africa early this month. With these facilities and the Seacom connectivity in place, Kenyan enterprises can connect directly to Microsoft's cloud platform in Africa without going through the public internet, both increasing the level of security and reducing the latency. (See Microsoft opens data center doors in South Africa.)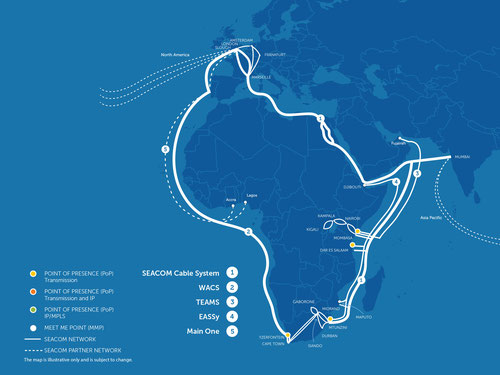 This new offer from Seacom is both a response to increased enthusiasm among African businesses' to embrace cloud and a move to stimulate further demand for cloud computing and managed software-as-a-service (SaaS) applications by Kenyan enterprises. Before the hyperscale cloud service providers see strong enough potential to set up local data center facilities in other countries, direct connections to South Africa will be the next best solution for secure and relatively fast data connection, despite the issues of latency (albeit reduced) and data sovereignty.
— Wei Shi, Site Editor, Connecting Africa