Safaricom, Ant Financial Enable Alibaba Trading Using M-PESA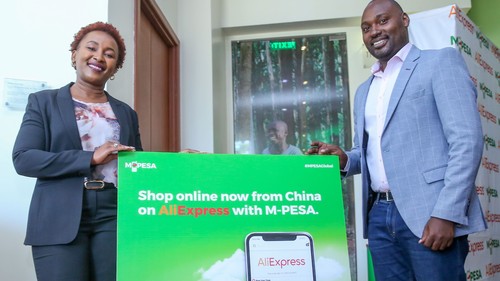 Safaricom has entered a partnership with Alibaba affiliate Ant Financial to make M-PESA an accepted payment method when Kenyans make purchases on Alibaba's global marketplace, which is used as a sales channel by many Chinese manufacturers.
Ant Financial powers Alipay, which is the default payment option for transactions on Alibaba, and one of the two dominant online and mobile payment solutions (the other being Tenpay from Tencent). The partnership with Safaricom will add M-PESA as a new option to AliExpress, Alibaba's marketplace for users based outside China.
"Our more than 21 million customers can now enjoy the safety, reliability and convenience of M-PESA when shopping on AliExpress, a leading, global e-commerce marketplace," said Sylvia Mulinge, chief customer officer, Safaricom. "This partnership seeks to connect Kenyans to even more business opportunities by enabling them to seamlessly source, purchase and import goods from the world's leading manufacturers."
Safaricom noted that the development is especially relevant to "micro-traders [in Kenya] who source for goods and other supplies from manufacturers in China."
The new function is limited to M-PESA users in Kenya, and there is no indication that it will be extended to other M-PESA markets any time soon. So far it is only live on AliExpress's mobile app, but it will be activated on the website soon, announced Safaricom. Most of the merchants on AliExpress are China-based.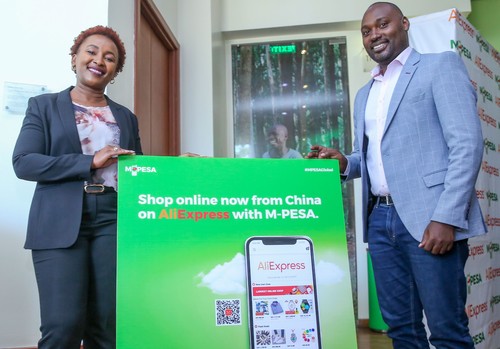 With the Ant Financial support, when a user makes a purchase on AliExpress from Kenya and selects M-PESA as the payment method, they will be able to complete the transaction using M-PESA's mobile payment service Lipa Na, whereby the user keys in the mobile number and then a PIN number when prompted on the mobile device. Total cost of the transaction will be displayed in local currency (Kenya Shillings) and Safaricom will collect the commission as it does with other Lipa Na M-PESA payments.
This partnership only includes payment support, even though Ant Financial has a suite of other services that it offers in China, though with variable degrees of success. One of the better-known applications is a credit rating system called Sesame Credit, which is designed to support Ant Financial's loan business: It has access to billions of data points in the Alibaba ecosystem, which it uses to train its AI system that underpins the loan platform. However, late last year the Financial Times reported (subscription required) that Ant Financial has never used this credit scoring system to make lending decisions, even though it had been four years in the making. An executive told the FT, "There was a difference between 'big data' and 'strong data,' with big data not always providing the most relevant information for predicting behaviour."
— Wei Shi, Site Editor, Connecting Africa