Tmcel: The New Name in Mozambique's Comms Market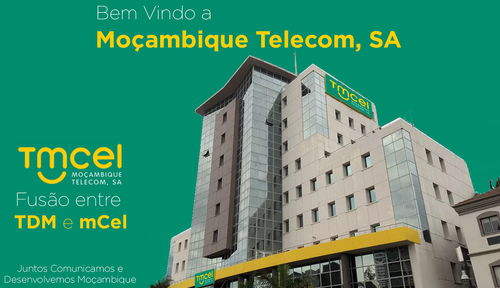 After more than two-and-a-half years of effort and no small smattering of procrastination, the plan to merge two state-owned network operators, Telecomunicações de Moçambique (TdM) and Moçambique Celular (Mcel), has finally come to fruition with the formation of a single, integrated national operator, Moçambique Telecom SA (Tmcel).
The new company's online presence is currently hosted on the TdM website, while the new operator's logo bears a striking resemblance to that of the now defunct Mcel.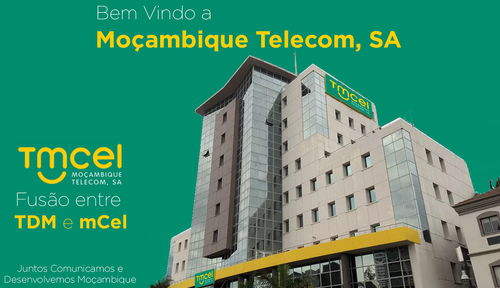 Not much information has been added to the website, but service offerings including broadband, fixed line voice, mobile, bundled packages of those options, and some value-added services.
According to research house Ovum, the new company will face stiff but not insurmountable competition in the mobile market. Vodacom is the clear market leader with 44% market share. Mcel, the first mobile operator in the country, has ceded its second position to Movitel, but both were at around 28% market share by the third quarter of 2018.
The state-owned fixed-line operator TdM and the mobile branch Mcel (in which TdM held a majority stake) were close to insolvency in 2016. The decision to merge them was made by Mozambique's Council of Ministers in July that year. At that point, TdM was running a debt of more than $500 million, while Mcel's debt stood at over $200 million. The then Council of Ministers spokesman Mouzinho Saide commented the decision to merge the operations was made in line with the government's austerity plan. On the positive side, the new company "will have technological, financial and human resources able to meet the market's need and will reach the convergence of voice, data, fixed and mobile Internet services," said Saide at that time.
Since then, a board of 13 directors appointed by an independent panel was set up, and Mohamed Rafique Jusob, the former government minister and lawyer, was appointed the chairman of the board to lead the merger, which was due to be completed by December 2018. In May 2018, the Instituto de Gestão das Participações do Estado (Institute for the Management of State Holdings, IGEPE), affiliated to the Ministry of Economy and Finance, pledged there would be no job cuts. "We shall restructure the companies and move staff to new positions. We do not foresee any redundancies," Ana Coanai, IGEPE's chairperson, told the media.
The conclusion of the TdM and Mcel merger may not be the end of trouble in Mozambique's state-owned business sector. Ana Coanai of IGEPE disclosed at the same briefing last May that 20 companies in which the state holds shares (excluding public listed companies) are facing financial crisis. "We are negotiating with the banks to alleviate the debts of these companies," Conai said. She did not name the companies.
— Wei Shi, Site Editor, Connecting Africa