Cash for Data: Fintech Startup Playing a Long Game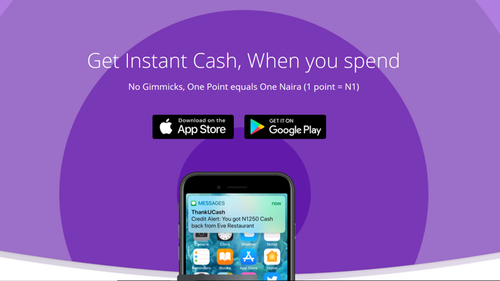 Most loyalty programs would reward customers with future discounts or privileged access to new products. Nigeria's Thank U Cash is doing it differently.
When users pay at a retail point that is on the Thank U Cash loyalty program, whether online or offline, consumers get a cash reward credited to their account. Even if the payment is made in cash in a brick and mortar store, they can still get the cash reward by taking a picture of the receipt and uploading it to the system.
What Thank U Cash, and the merchants on its system, get in return for the cash reward, in addition to repeat customers, is the consumption data, which will be used for merchant analytics and future financial product offerings.
Data gathered on Thank U Cash platform can be analysed by the merchants so that more value-added services can be offered -- for example, measured credit lines for future big ticket purchase. Or the merchants can leverage tools such as invoice financing for its business expansion, by selling off its healthy receivables calculated with its customer data.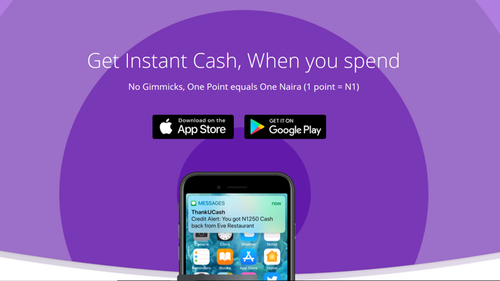 Thank U Cash was founded earlier this year. So far it has registered fast growth, with more than 5,000 merchants signed up to use the platform. On 23 August, the platform received an undisclosed amount of early stage funding from the investment platform Microtraction, founded and managed by the physician turned investor Yele Bademosi.
Bademosi's vision for Microtraction has been to "bridge the pre-seed funding gap" facing ventures in Africa, and then help these ventures "raise a seed round within 18 months of our first investment." Thank U Cash is the fifth fintech startup the fund has invested in Nigeria during its first year.
— Wei Shi, Site Editor, Connecting Africa