Making Sense of Zimbabwe's Surprisingly Solid Telecoms Market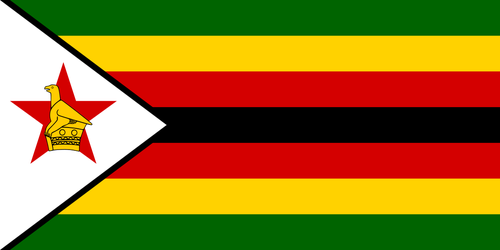 The collapse of the Mugabe regime and subsequent swearing-in of new president Emmerson Mnangagwa have ushered a new era of hope in Zimbabwe, after two decades of one of the most systematic exercises in economic destruction Africa has ever witnessed.
Zimbabwe's travails over the tail-end of the Mugabe era are well-documented: The country's GDP has halved from its 2000-levels; between 2000 and 2010, hyperinflation incredulously reached into the hundreds of millions of percentage points; household incomes cratered; and economic production suffered as the educated working class fled the country.
Currency concerns continue to weigh on the economy. Consumers are primarily paid in bond notes, a new currency introduced in late 2016 to ease cash shortages, while many goods and services (including voice and broadband services) are priced in US dollars. Officially, bond notes are pegged at a 1:1 rate against the US dollar. In the parallel market, their value has fluctuated between ZBN1.3 and ZBN 2 to the US dollar, creating acute affordability and liquidity challenges.
Surprisingly high ICT rankings
Despite (or perhaps, spurred by) all these issues, Zimbabwe has surprisingly emerged as one of the most important telecoms markets in Sub-Saharan Africa (SSA). Zimbabwe has the 18th largest population in SSA, and the region's 25th largest economy on a purchasing power parity (PPP) basis, according to recent data from the International Monetary Fund (out of 45 countries).
But despite its recent descent into the economic abyss, the country has performed well on the ICT front. By our estimates, Zimbabwe has the sixth-best broadband penetration in SSA; the country is in the top-five in terms of deployment of fixed broadband, mobile broadband and FTTH/P, ahead of more heralded markets. The adoption of mobile payments and fintech solutions has been especially notable, as consumers and businesses massively adopted alternatives to traditional, but volatile, cash payment methods.
By Xalam Analytics' estimates, Zimbabwe is now the fifth largest market for mobile payments in sub-Saharan Africa, based on the projected 2017 value of transactions using the mobile money platform. The value of mobile money transactions in Zimbabwe surpasses that generated in markets such as Nigeria and Cote-d'Ivoire, despite an economy that is a mere fraction of the size of those African peers.
Startlingly, Zimbabwe alone generates almost twice as much mobile money transaction value as the entire five countries in Central Africa's CEMAC economic grouping, though this says as much about the shortcomings of these other markets as it does about Zimbabwe's odd dynamism.
What explains such a performance in the face of significant economic headwinds? We attempt a few explanations:
An appetite for technology that is well above the African norm: Zimbabwe has always been a dynamic market -- before the economic downturn, the country had one of the fastest-growing mobile markets in Africa. Reliable data is tough to come by, but Zimbabwe's literacy rates have traditionally been in Africa's top-10: A recent editorial in the Financial Times referred to the country's "phenomenally well-educated" population as a critical asset.
For Zimbabwean consumers and businesses, the importance of technology rose even as economic conditions deteriorated. From the need to stay abreast of volatile price changes to communicating with a large expatriate contingent or skirting cash shortages with mobile money solutions, technology became a central component of easing Mugabe-induced pain.
A telecoms sector that is more liberalized than most: This despite the fact that the state owns controlling stakes in two of the three mobile operators.
The Econet factor: A division of Econet Global (and a sister company of Liquid Telecom), Econet Zimbabwe is somewhat of an oddity in African markets -- a dominant market leader with a boundary-pushing, highly innovative streak. The company has used Zimbabwe's challenging environment as a crucible to test and develop innovative, technology-driven solutions. And it has succeeded wildly, now dominating Zimbabwe's mobile and fintech markets while challenging established players in the video space or pushing M2M vehicle tracking solutions.
This unique mix of market dominance and relentless innovation makes Econet Zimbabwe perhaps the closest thing to Kenya's Safaricom in the African telecoms market. Econet is helped by its affiliation with Liquid Telecom, which has brought international capacity to landlocked Zimbabwe at manageable prices. In the process, Zimbabwe has emerged as a critical market for Liquid Telecom -- perhaps even more than Kenya. In time, this Econet/Liquid combination will likely look too dominant -- but that's a problem for another day.
China: China is Zimbabwe's largest international partner, sticking in when others fled away. In 2015, slightly more than half of the country's foreign direct investment originated from China. That presence is perceptible in the technology sector as well. The network upgrades of the state-owned fixed and mobile carriers, TelOne and NetOne (including fibre backbone, FTTH and 4G rollouts) have been primarily financed with loans from China's Export Import Bank. This support has allowed the two companies to offer a modicum of competition to Econet Zimbabwe, propping up broadband adoption in the process.
All these factors have vaulted Zimbabwe near the top of ICT markets in sub-Saharan Africa -- and this in utterly dejected times. Now imagine the country's potential if Mr. Mnangagwa dares give it a chance.
— Guy Zibi, Principal, Xalam Analytics