Airtel's African Turnaround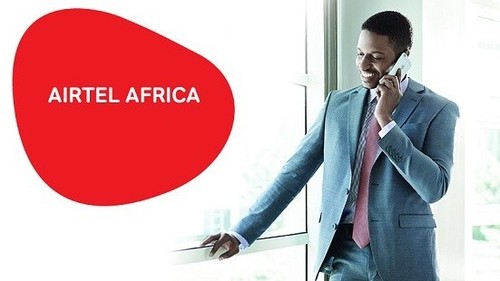 Don't look now, but Bharti Airtel's African business is in the midst of a notable turnaround.
For the quarter ended December 31, 2018, Airtel reported consolidated annual revenue growth of 11.2% at its African operations. Operating profitability has stabilized, with earnings before interest, taxes, depreciation and amortization (EBITDA) rising by around 1.7% over the period The improved fortunes of the African business are helping take the sting off Airtel's Indian home operation, where the company is getting squeezed in a consolidating and hypercompetitive market. (See Airtel Africa Gets Another Cash Injection, Adds Customers.)
Africa's newfound status as a bright light for Airtel is unusual. Only three years ago, the unit was a problem child for the Indian group. After peaking at around $4.6 billion in 2013, Airtel Africa's revenue entered a long period of decline, hit hard by an economic downturn in Nigeria, its largest market, sharp competitive pressures and an acute currency depreciation across its operations. African revenue hit a low in 2016, losing more than $1 billion in annual top line revenue flow, even as the company's subscriber base continued to expand. Free cash flow turned negative in 2015, an existential issue for a business sporting (at the time) nearly $7 billion in net debt, making Africa something of a millstone around the neck of the entire Airtel group.
So how did Airtel turn things around in Africa?
To turn things around, Airtel set out to rebalance its African portfolio, selling off two units in West Africa, and strengthening its position in four others through joint ventures or outright acquisitions of smaller rivals. In another step of this strategy, Airtel announced last month it had signed an agreement to merge its Kenyan operation with the country's third mobile operator, Telkom Kenya (See Telkom, Airtel Finally Get Engaged.)
The new joint venture, Airtel Telkom, will be Kenya's second largest operator, controlling around 30% of Kenya's mobile subscriber base. The combined unit is still in a vulnerable position, with only around 15% of Kenya' mobile services revenue by our estimates -- but it is now better positioned to mount a stiffer challenge to market leader Safaricom.
Airtel also moved to stabilize its Africa revenue, which had been in steady decline since 2013, mitigating market share losses and boosting revenue from data, and increasingly, mobile money services. Improvements in Nigeria has been especially impactful; during the past two years, the Nigerian unit has averaged around 20% in revenue growth (in constant currency terms), a remarkable performance in the midst of a challenging economic environment.
Airtel also cut operating expenses (opex); between 2014 and 2018, Airtel cut its Africa opex by 40%, slashing around $1.5 billion off its cost line.
The combination of higher revenue and lower costs have boosted margins; In 2018, the Africa unit posted its best top line EBITDA since Airtel entered the African market, matching a 2012 high. Likewise, increased profitability, combined with a tighter hold on capital expenditure have allowed Airtel Africa to post its best free cash flow performances over the past two years.
Lowering the debt burden
The improved performance is giving Airtel more leeway to fix its African debt issues. African debt was around $7 billion in 2017, nearly half of the group's entire debt. By our estimates, Airtel had the worse net debt-to-EBITDA ratio among its African peers in 2017; its debt was about three times larger than Vodacom's and almost twice larger than MTN's.
During the past year, and building on improved operational performance, Airtel has taken steps to gradually reduce its African exposure and lower its debt burden. In October 2018, Airtel raised $1.25 billion from six global investors including Softbank Group and Warburg Pincus. Earlier this year, Airtel raised another $200 million from the Qatar Investment Authority. At the end of December 2018, Airtel had managed to reduce its African debt to around $3.7 billion. The company is planning an Initial Public Offering (IPO) of its African business some time this year. It is notable, that the latest transactions reportedly valued Airtel Africa at around $4.4 billion, far from the $10.7 billion Airtel paid for the unit in 2010.
Looking for sustainability
But the question still lingers: How sustainable is Airtel Africa's turnaround, as the company prepares for an IPO that would further reduce its African exposure and allow it to better focus on India?
Some of the fundamentals look solid enough, to be sure. Today, Airtel's Africa business is built around several core operations -- Nigeria (~34% of Airtel Africa's revenue), along with several East and Southern African markets where it holds leadership or strong number two position. Mergers and acquisitions have strengthened weaker units and put the company in a better position to compete. Performance in Nigeria is especially critical, should it be sustained. Mobile money looks like a game changer, following Nigeria's recent decision to award payment service licences to mobile operators. The mobile money segment is already contributing 20% of Airtel's free cash flow during the last quarter, despite accounting for only around 8% of revenue.
For the most part, however, most Airtel Africa operations are still largely loss-making on a net basis. One area of concern is whether the company cut too deep on operating expenses; another is whether the company has been spending enough on its networks, though it increased capital spending in 2018. As competition intensifies in the 4G space, Airtel will likely face more pressure to spend more in building capacity, potentially paring back some of its recent gains.
For now, however, Airtel is arguably in as strong a position as it's ever been in Africa; quite ironic then -- or perhaps timely -- that it would now seek to reduce its exposure to the continent.
— Guy Zibi, Principal, Xalam Analytics