Orange Boasts Strong Q1 in Africa, Middle East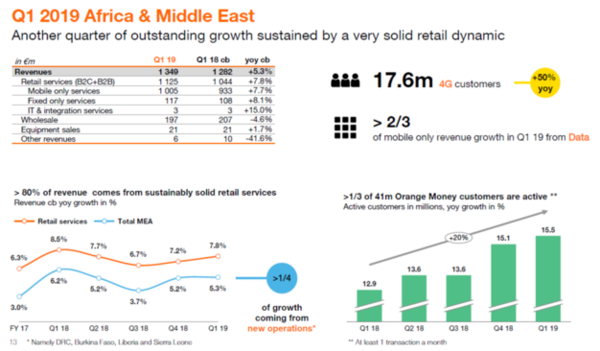 Orange, the international operator that is active in 20 countries across Africa and the Middle East, has reported strong financials for the first three months of 2019, even though its reported number of customers remains about the same as a year ago at 120 million.
The French operator noted in its first-quarter report that the total number of customers "continued to be impacted by customer identification regulations but had a better mix (improved charged base) and greater stability (lower churn)."
That means the customers it has statistically lost were inactive or duplicates, with the current numbers more reflective of actual user numbers.
And those customers still on the books are spending more. Orange's revenues grew by 5.3% year-on-year to €1,349 million, with mobile service revenues growing by 7.7% as the chart below shows. Data services and Orange Money were the main drivers of growth.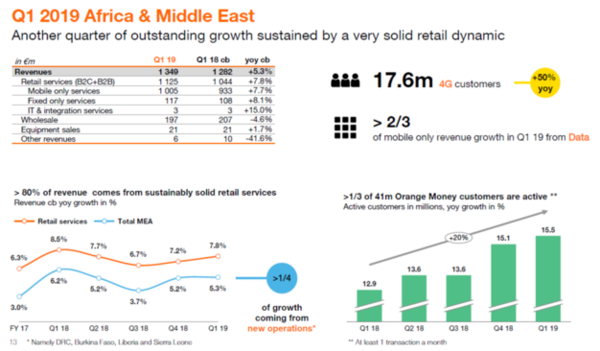 Orange Money revenues increased by 29%, with the active customer base -- those making a transaction at least once per month -- growing by 20% to 15.5 million. That means just over one third of all people signed up to use Orange Money (41 million in total) are active.
The operator also called out its success in 4G, noting that the number of customers using 4G services across the region is now at 17.6 million, up by 50% from a year ago.
Stéphane Richard, chairman and CEO of the Orange Group, noted in the first-quarter report: "With the rapid roll-out of our 4G networks, to the benefit of 17.6 million clients, and the growing availability of affordable smartphones, mobile Internet usage is taking off and accounts for two thirds of mobile revenue growth."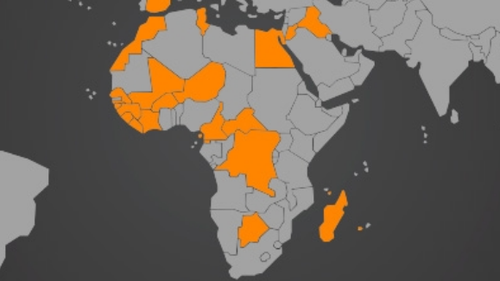 The operator, however, faced some tough challenges in Europe, particularly its domestic market of France and in Spain. For that story, see Orange Q1 Sales Dip in France Amid Tough Competition.
— Ray Le Maistre, Editor-in-Chief, Light Reading for Connecting Africa.