Alibaba Founder Launches $10M African Entrepreneur Fund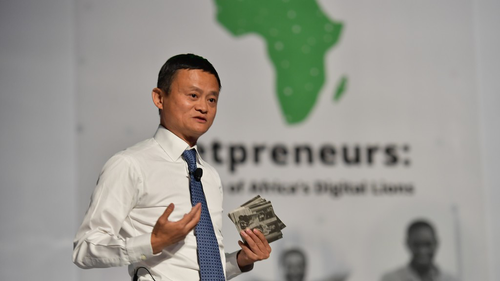 Jack Ma, the founder of Chinese e-commerce giant Alibaba, has launched the
Netpreneur Prize
, which will allocate a total of US$10 million to 100 African entrepreneurs during the course of the next ten years.
The prize, which will "support and fund African entrepreneurs who are working to address Africa's most important challenges and further its digital economy through local entrepreneurship," according to a press release issued by the Foundation, was officially launched on August 8 at the "Netpreneurs: The Rise of Africa's Digital Lions" conference in Johannesburg.
Starting next year, the Jack Ma Foundation will host an annual pitch competition, with ten finalists selected to "showcase their talent and business ideas and compete for $1 Million in prize money." All ten finalists will receive grant funding as well as "access to the Netpreneur community of African business leaders to leverage the community's shared expertise, best practices and resources."
Applications can be made starting January 15, 2019, and the deadline for submitting applications is April 15. There will then be a process of selecting regional shortlists: Five regional events to choose the ten finalists will take place in July and August 2019. The "Grand Prize Event" will be held at some time in the latter months of next year. The process will be managed by business incubator Nailab and other regional partners.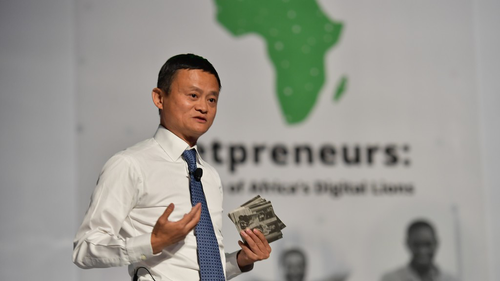 Applicants must be "young entrepreneurs," their business must be registered in the country of operation in Africa, and the company's founders must be "African nationals from any of the 54 African countries." While the competition will be "open to entrepreneurs in all industries, Mr. Ma expects many of the applicants to be founders of businesses that are internet-driven given the open and inclusive impact technology can have on local economies."
Ma stated: "As a fellow entrepreneur, I understand the importance of getting support during the early days. This prize demonstrates our support of the next generation of young entrepreneurs across Africa who are paving the way for a better future and imparting positive change in their communities. I am inspired and encouraged by these entrepreneurs who, together, will help build a sustainable, inclusive economy for Africa and for the world."
The Netpreneur Prize is the second initiative launched by Ma to support African entrepreneurs. Last year, Alibaba Business School and UNCTAD (United Nations Conference on Trade and Development) announced the eFounders Fellowship Initiative, a program that will train 1,000 entrepreneurs from emerging markets, 200 of whom will come from Africa, with the purpose of building a community of young entrepreneurs committed to creating digital platforms to build more inclusive economies. This program supports the aims of the UN Sustainable Development Goal of ensuring no one is left behind in the digital economy. To date, 52 African entrepreneurs have participated in this two-week fellowship at Alibaba's headquarters in Hangzhou, China. Participants make a two-year commitment to improving society through their businesses.
According to the press release, since completing the program, "many graduates have made significant progress with their businesses and become catalysts for digital transformation in their home countries, including raising rounds of investment as well as launching their own training programs."
— Ray Le Maistre, Editor-in-Chief, Light Reading