Namibia's MTC Helps Polar Power Switch On Its Africa Operation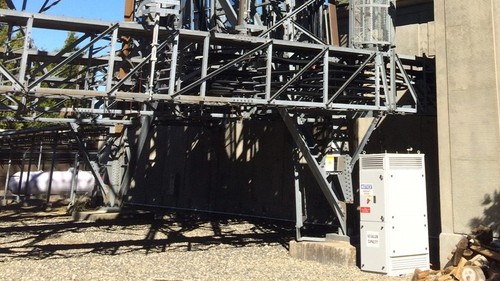 Power solutions specialist Polar Power has launched a new subsidiary to develop new business in the mobile networks sector in Africa and has already landed a deal with
Mobile Telecommunications (MTC)
, the largest operator in Namibia with about 2 million customers.
As part of an initial US$0.8 million deal covering 10 cell sites, Polar Power Africa will supply its Polar DC power generator products to MTC for Phase 1 of the operator's 1.2 billion Namibian dollar (US$90 million) 081 Every1 project, the aim of which is to build 524 new towers in rural areas of Namibia during the next two years.
Phase 1 comprises mobile network tower installation, while Phase 2 will involve the deployment of solar DC hybrid power systems. Polar Power believes that its initial engagement will lead to further Phase 1 orders from MTC, and that it is well placed to win a contract to provide its lithium battery-powered hybrid solar systems to MTC for Phase 2 installations.
"This strategic direction of offering complete cell sites with power systems less the radios and antennas in the international market helped elevate a marketing obstacle we experienced over the past year," said Polar Power CEO, Arthur Sams. "We encountered projects where the tower operators and the telecom carriers (MNOs) outsourced both the cell site construction and the power systems to general contractors who were not in the position of evaluating new technologies. Therefore, it made sense to compete with these general contractors in order to acquire the power and cooling requirements," staed the CEO.
"These initial 10 cell sites incorporating Polar DC products will showcase our power and cooling solutions advancing the technology of the cell site infrastructure. We believe our initial blueprint will set a new standard for contractors to follow and we will be pleased to supply them the power systems," added Sams.
Polar Power CFO Luis Zavala stated: "The 081 Every1 project with 524 telecom sites represents a large market opportunity for Polar Power as it creates two new revenue streams and higher net margins when you incorporate Phase 2 purchase orders of our lithium battery powered hybrid solar systems. We are seeing similar trends in other countries and anticipate replicating this model in the years to come. From a capital expenditures perspective, we see very little disruption to our working capital as we receive upfront payments for the sites and project duration is low," noted Zavala.
The 081 Every1 project was "initiated in response to MTC's desire to bridge the digital divide between urban and rural Namibia, ensure that all Namibians have access to quality networks, mobile connectivity, broadband accessibility and access to the information superhighway in line with the spirit of Harambee," noted Polar Power in its announcement about the deal with MTC.
Polar Power is a California-based company with annual sales of about US$20 million and customers in the telecoms, military and marine sectors.
Its customer success in Namibia has not happened overnight, though: The company enterd the African telecom infrastructure market in April 2017 when it set up a sales and services hub in Cape Town.
— Ray Le Maistre, Editor-in-Chief, Light Reading for Connecting Africa.