Digital Payments Specialist Cellulant Raises $47.5M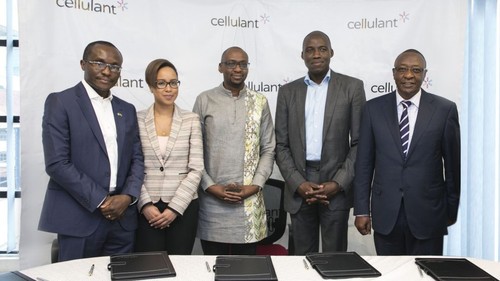 Digital payment specialist Cellulant, which is already active in 11 African markets, has raised $47.5 million in a Series C round of funding led by The Rise Fund, an investment vehicle managed by growth equity platform TPG Growth.
The Rise Fund has signed an agreement to take a stake in Cellulant, founded in 2002 by Bolaji Akinboro and Ken Njoroge, and is investing alongside Endeavor Catalyst, Satya Capital, Velocity Capital & Progression Africa.
"Payments in Africa are not a novelty," stated Njoroge, who is Cellulant's Group CEO. "With two thirds of Africans unable to access a bank account, we believe that building a connected payments infrastructure is the foundation of solving real challenges and accelerating Africa's growth and development. This investment from TPG Growth's The Rise Fund will enable us to build a world class payments team that can unlock our next phase of growth. This involves not only entering new geographies across the continent, but also consolidating our presence in existing markets," added Njoroge.
His co-founder, and CEO of Cellulant Nigeria, Akinboro stated: "With this new capital and as part of our scaling up strategy, we are leveraging on the growing mobile penetration trend in Africa to broaden our reach and extend our payments ecosystem across the continent. We are scaling up our existing payments products in the agriculture sector, digital banking and internet payments, as well as introducing consumer-focused products to complement the enterprise products we already have. This will allow us to increase access to payments for the millions of Africans who are still unbanked, despite the financial inclusion revolution."
The investment will also help Cellulant to further develop existing products such as Agrikore, a mobile blockchain-based platform that has served more than 7 million farmers across the continent by better connecting them to the market and helping them sell their goods to a diverse range of buyers more easily.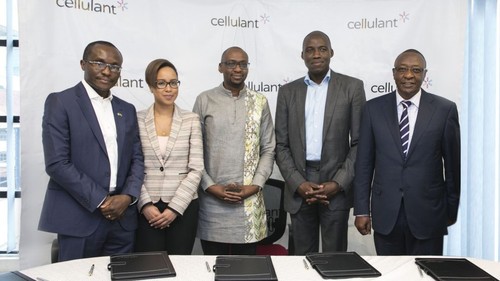 "Across Africa, expanding easy-to-use and low cost mobile banking offers immense potential for impact, and Cellulant is at the leading edge of that work," stated Bill McGlashan, CEO and co-founder of The Rise Fund. "We're excited to invest in African entrepreneurs like Ken and Bolaji to help them grow their businesses and expand their impact on society. Cellulant is a perfect partner for The Rise Fundís first investment in Africa."
Working with financial institutions, governments and mobile network operators, Cellulant has developed a digital payments platform that offers a range of payment options to users in Kenya, Nigeria, Zambia, Ghana, Zimbabwe, Tanzania, Uganda, Botswana, Mozambique, Malawi, and Liberia.
"Cellulant occupies a unique position in the fintech ecosystem in Africa, with the potential to offer increased access, savings, and income to tens of millions of users across the continent," stated Yemi Lalude, Managing Partner for TPG in Africa. "As more and more smartphones come online across Africa, Cellulant makes it easy for customers to increase their incomes."
ó Ray Le Maistre, Editor-in-Chief, Light Reading for Connecting Africa.