Mauritius Telecom to be Anchor Tenant for IOX Subsea Cable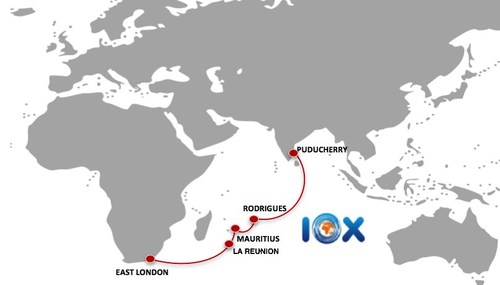 Mauritius Telecom has signed up to be the 'anchor tenant' on the IOX (Indian Ocean Exchange) Cable System that will link Mauritius, La Reunion and Rodrigues Island to South Africa and India once it is up and running.
The 8,850-kilometer subsea cable, which is being built by Alcatel Submarine Cable to offer 13.5 Tbit/s of capacity per fiber pair, is due to go live by the end of 2019, at which point, according to the IOX website, it will help to transform Mauritius "into a Digital Paradise."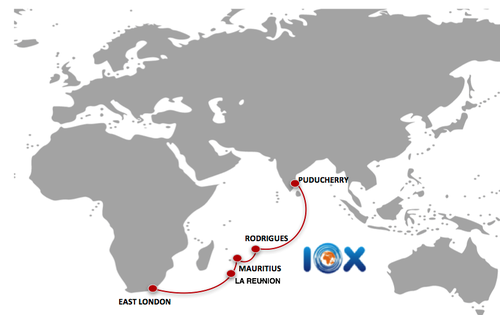 Mauritius Telecom, the island's national operator, offers a range of business and consumer broadband services and is already offering cloud services, and further IT and network investment is planned to boost the island's potential as a hub for financial and other services in the Indian Ocean, so enhanced international connectivity is important.
"We are extremely delighted to have Mauritius Telecom on board and it reinforces our commitment to Mauritius to provide enhanced and abundant capacity," stated IOX Cable CEO Arunachalam Kandasamy. "With world class open access data centers being built in Mauritius, coupled with the rapid deployment of cloud-based services, the IOX Cable System will be a driving force behind these key initiatives by providing better connectivity and putting an emphasis on high availability through diverse network design," added Kandasamy.
According to IOX Cable System, the subsea network will interconnect with existing and future submarine cable systems off the east coast of Africa and India and provide additional onwards connectivity to the rest of the world.
The cloud services market is still in its infancy across Africa but looks set to boom in the coming years as international connectivity improves further and more data center facilities are built by local companies and international operators. Find out about how the market is set to develop, and the role that subsea cables will play, in a dedicated, free-to-join webinar on November 2, Cloud Demand and The African Data Center Market, with guest presenter and respected industry expert Guy Zibi, Managing Director at Xalam Analytics .
— Ray Le Maistre, International Group Editor, Light Reading for Connecting Africa.