GE, HPE Team for Digital Solutions Push in AME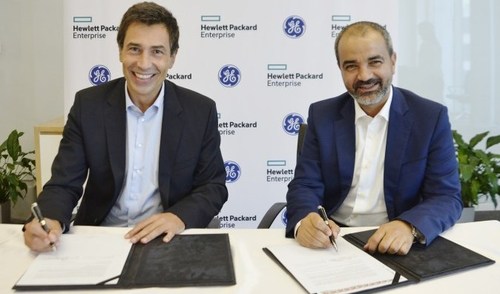 Industrial giant GE has struck a three-year partner agreement with ICT and networking specialist Hewlett Packard Enterprise (HPE) to offer a range of digital solutions to enterprises in Africa, the Middle East and Turkey, with an initial focus on cybersecurity.
GE's Digital business believes its products can meet the needs of enterprises seeking to transform their IT and business operations in line with national agendas and government priorities in these regions and has teamed up with HPE to utilize its extensive channels to market and its IT platforms: GE Digital products will be supplied on HPE storage and server infrastructure, while complementary HPE IT security products will also be offered.
One of the first GE Digital products to be taken to market through HPE's Channel Partner Network, which has more than 1,500 partners across the region, is OpShield, which is designed to secure critical infrastructure as major enterprises and organizations undergo a digital transformation. GE Digital says the solution reduces the risk of cyber-related unplanned downtime, improves asset protection from cyber-related damage, helps safeguard protected health information (PHI), reduces risk of damage to reputation and intellectual property theft due to cyber incidents, and increases customers' confidence to connect and optimize assets.
The initial market focus during the first year of the partnership is on South Africa, northern Africa, Turkey, the Gulf states and Levant. The partners have assigned a nominal $25 million value to the partnership.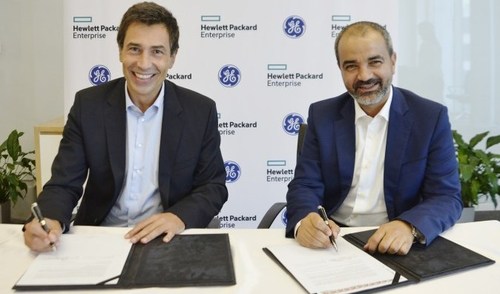 The duo are also discussing the possibility of marketing industrial IoT applications built upon Predix, GE's IoT platform that manages IoT connections and collects and analyzes IoT data. According to GE, Predix is "the only platform that provides connectivity capabilities from machines, to full premises, and all the way to the cloud for a complete, integrated view of a company's devices, processes, and people." However, that is not yet included in the partnership.
"This partnership will enable our most important customers and partners in the region to begin the journey of digital transformation in a secure environment," said Ali Saleh, senior vice president and chief commercial officer for GE Digital MEA. "HPE has the strongest partner program among peers to manage a partnership of this scope and scale, to bolster a secure digital ecosystem, and reach customers quickly through an innovative business model," he added.
Johannes Koch, managing director, Middle East and Africa, for HPE added: "This agreement for Middle East, Africa & Turkey builds on our global partnership with GE to help our customers and partners take advantage of the Industrial Internet of Things and drive digital transformation across their business. The requirement for security in both information technology and operational technology environments, and the need to protect critical infrastructures, makes this an ideal opportunity for our partners."
— Ray Le Maistre, International Group Editor, Light Reading for Connecting Africa.