Vodafone Foundation's 'Ambulance Taxi' Helps to Cut Maternal Mortality Rate in Tanzania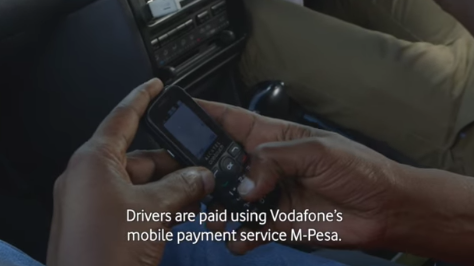 Great news from Tanzania, where an "ambulance taxi" service created by the Vodafone Foundation for high-risk pregnant women in two districts (Sengerema and Shinyanga) has reduced maternal mortality rates by 27% in its first year of operation, according to a new report.
The service, which comprises a fleet of taxis and a toll-free emergency phone line, has transported almost 2,900 high-risk pregnant women from remote and rural communities to hospitals since it was introduced in 2015. The taxi drivers, who are connected to the emergency phone line service, are paid (with no cost to the women) via Vodafone Group plc (NYSE: VOD)'s popular M-Pesa mobile payment platform once they have delivered the women to a hospital.
The report, Mobilising Maternal Health from the Touch Foundation, analysed one year of operations of the service in Sengerema. During that year, 1,430 women in that district were transported, saving the lives of 57 women and reducing the maternal mortality rate by 27%, according to the calculations published in the report.
The service is testament to the power of modern mobile communications, combined with existing services (in this case, taxi transport): It has already had a life-saving impact in a country which has one of the highest rates of maternal mortality in the world.
Before the service was launched, many women in such rural communities were not surviving pregnancy or were losing their babies, as there was no means of getting them to hospital. The video below shows how one particular mother, Consolata, benefited from the program:
You can read more about the service, its ecosystem and its impact in this press release.
— Ray Le Maistre,
, International Group Editor, Light Reading for Connecting Africa.