African Revamp Has Paid Off, Reports Airtel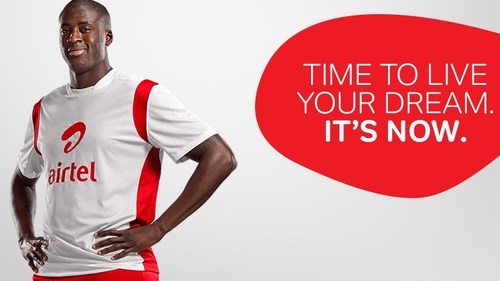 Bharti Airtel trumpeted positive progress for its African operations as it reported its results for the full financial year that ended in March 2017.
The operator, which does the majority of its business in its domestic market in India, ended its financial year with 355.7 million mobile customers globally, of which just over 80 million are in Africa.
That number is down slightly from the 80.5 million customers that Airtel Africa had a year earlier, but the operator has been revamping its African operations during the past year in an effort to improve its financial performance and, as part of that strategy, it sold its operations in two countries, Burkina Faso and Sierra Leone, to Orange. (See Orange Buys Airtel Ops in Burkina Faso, Sierra Leone.)
Discounting those two businesses, Bharti Airtel Ltd. (Mumbai: BHARTIARTL) has increased its African customer base to just over 80 million from 74.7 million during the financial year.
As a result of the divestments, Airtel is now active in 15 countries in Africa -- Nigeria, Chad, Congo B, Democratic Republic of Congo, Gabon, Madagascar, Niger, Ghana, Kenya, Malawi, Seychelles, Tanzania, Uganda, Zambia and Rwanda -- where it offers 3G and Airtel Money services. At the end of March it had 20,337 mobile sites in Africa (up from 19,254 a year earlier), of which 13,817 are 3G-enabled (up from 12,741 a year earlier).
In US dollars (at constant currency rates), the revenues in those 15 markets improved slightly during the financial year, growing by 3% to US$3.45 billion, while EBITDA (earnings before interest, tax, depreciation and amortization) improved by 29% to $859 million.
The operator also improved its financial stability in Africa by spending less in terms of capex during the financial year -- $410 million compared with $738 million during the previous year. That may have helped it to cut costs but might leave it trailing its rivals during the coming year, as other operators increased their investments. (See African Mobile Capital Expenditure Makes a Fragile Recovery.)
And in another move to improve its balance sheet, Airtel also sold and then leased back 1,510 mobile towers in Democratic Republic of Congo (DRC) and Niger during the past year: So far, Airtel has sold and leased back 10,450 towers in 10 countries in Africa.
Further changes to Airtel's African operations are in the works: The operator has agreed to combine its operations in Ghana with those of fellow pan-African operator Millicom: Once that deal has received regulatory approval, each company will have equal ownership in the resulting joint venture.
Other African markets might be subject to similar plans and reviews, but Airtel's management appears to be committed to its operations in Africa and continuing to improve its financial performance in the region.
The hot growth area certainly appears to be in data services.
Of its 80 million customers across Africa (of which 99.1% are pre-paid), nearly 18.1 million are using data services, up from 15.1 million a year earlier. Airtel says its data revenues grew by 23.5% during the financial year, while the volume of data traffic increased by 95.5% to 139 billion Mbytes from 71.1 billion Mbytes during the previous financial year. Average data usage per customer increased to 677 Mbytes from 436 Mbytes.
In the fourth fiscal quarter (January-March 2017), data services generated revenues of $157 million (up by 14.5% year-on-year), contributing 17.7% of total service revenues, compared with a contribution of 15.7% in the corresponding quarter a year earlier.
— Ray Le Maistre,
, International Group Editor, Light Reading for Connecting Africa.