Joburg In Line to Host OpenLab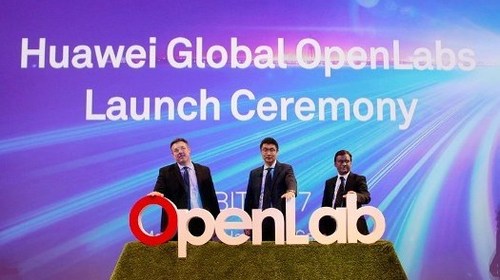 Johannesburg is one of the cities in line to host an OpenLab, a collaborative research and development (R&D) center funded and built by Huawei Technologies that is designed to foster partnerships and cooperation amongst communications technology developers.
The news was announced by Victor Yu, President of the Industry Marketing & Solution Dept. of Huawei's Enterprise Business Group during the recent CeBIT technology trade show in Hannover, Germany.
There, Huawei announced it planned to invest US$200 million during the next three years to take the total number of OpenLab locations from the current five to 20 by the end of 2019. The company said it will build seven new OpenLabs this year, including one in the South African city of Johannesburg.
"These OpenLabs are now the front line for our developments with customers and partners," stated Yu during a press conference, adding that the aim is to "develop platforms" and "work with vertical [industry] specialists" to identify targeted and useful new technology applications that are relevant to the host country.
Huawei has already opened OpenLabs in five cities: Suzhou, China; Munich, Germany; Mexico City, Mexico; Singapore; and Dubai, UAE. According to the Chinese firm, more than 400 partners are already active in the facilities, developing applications and technologies related to the Smart City, finance, transportation, energy, manufacturing and media sectors.
So what will be the focus at the Johannesburg site? That will only be known once it opens and partners engage with Huawei, but it's hard to imagine that Internet of Things (IoT), healthcare, digital entertainment and mobile banking will not feature strongly.
For more on Huawei's OpenLabs, see this announcement.
— Ray Le Maistre,

, International Group Editor, Light Reading