Can Social Media Be a Powerful Tool for Africa's Digital Architects?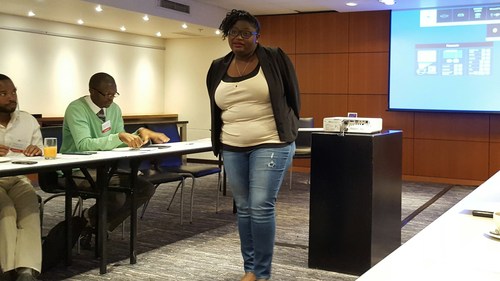 CAPE TOWN -- AStars @ AfricaCom -- Businesses in Africa have a lot to learn in order to turn social media into a powerful tool but, as more and more people become connected to digital channels, the potential is there.
That was the key message delivered today by Mich Atagana, head of communications and public affairs at Google South Africa, who was addressing participants at the day-long AStars session that precedes the AfricaCom event here in Cape Town. (AStars is an invite-only session for future business leaders under the age of 30.)
Atagana, an expert on Africa's tech and startup scene, noted that many companies "get it wrong a lot of the time" when it comes to developing and implementing a social media strategy. "Social media is populated by human beings and brands do not usually know how to talk to human beings. Social media engagement is teaching a lot of companies that they need to address different communities in different ways … you should not have the same message to brief the press as you do to engage via social media," noted Atagana.
Perhaps most importantly, she warned all companies not to think of social media "as selling … if you do, you will lose your audience."
So what are the key considerations for companies, especially those with limited human resources, wanting to take advantage of social media in an age of ever-greater online engagement? For small and midsized businesses (SMBs), a good place to start is "with a DMC -- a deep, meaningful conversation -- with your team. What is it you want to achieve? Identify the most appropriate person on the team to be in charge, the person with a flair for content, and pick the most appropriate social media channel," notes Atagana. For example, Instagram would be a great place to start for a fashion design company, while LinkedIn would be more appropriate for companies in more traditional industrial verticals such as mining. "Don't try to do everything at once" and have a content plan that suits your resources, she adds.
Atagana is also mindful of the need for enhanced connectivity across Africa to support social media and other digital communications strategies. A greater focus on enabling infrastructure sharing would be a great strategy for all of the stakeholders, including the telcos, web services giants and media companies. But, adds Atagana, policy-makers, regulators, network and content owners and other influential parties all need to be on the same page to make that work to everyone's advantage.
— Ray Le Maistre,

, Editor-in-Chief, Light Reading