Hot startup of the month: Cloud-native developer Deimos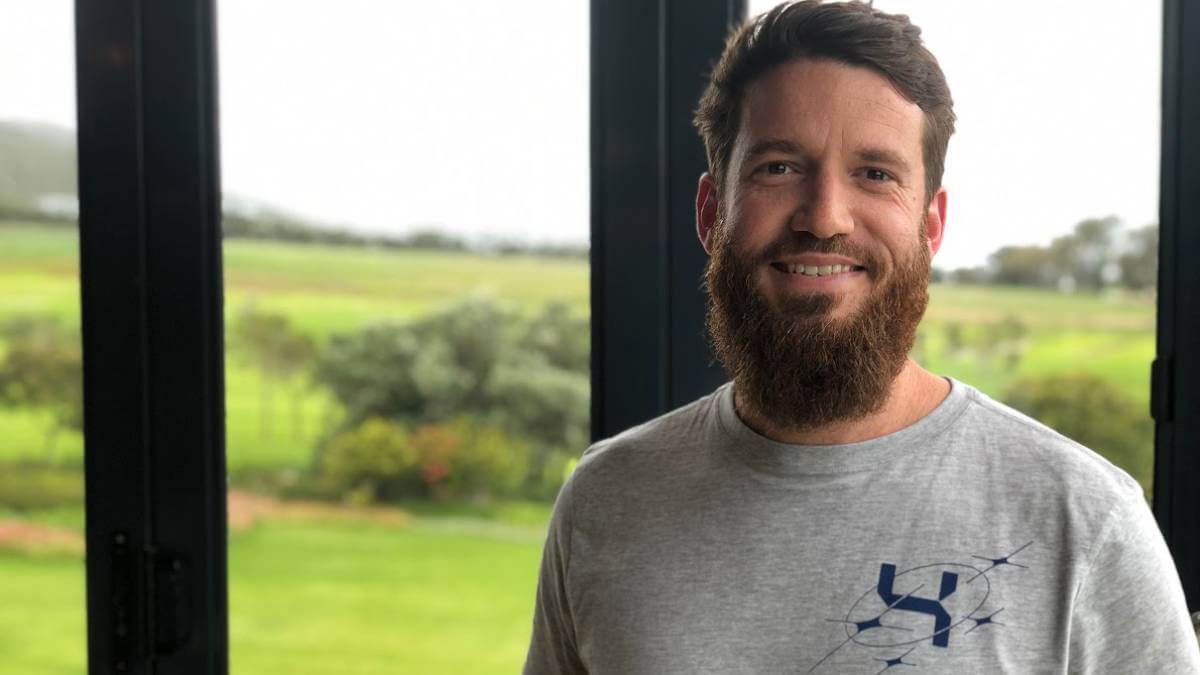 Cloud technology and professional services company, Deimos, is on a mission to be the leading cloud-native technology company in Africa.
The company helps businesses migrate, use, and adopt cloud-native approaches to technology and get the best return on investment from the cloud.
"In essence, we help businesses make smart cloud-based decisions by providing services like being a Premium Google Cloud Partner, where we help existing Google Cloud customers who have outgrown their current infrastructure, and scale. That allows them to unlock the full potential of the Google Cloud Platform," said Deimos CEO Andrew Mori in an interview with Connecting Africa.
"We also offer professional services where we help clients develop cloud-native systems and undergo platform modernization, where they convert legacy software as well as infrastructure to the cloud," he continued.
The origin of Deimos
After working with a high-growth startup called Konga in Nigeria that raised more than US$120 million, Mori found an enormous aptitude for technology and a zest for learning.
"I used to walk around a place called Yaba, attending meet-ups where we would discuss cloud and technology. I realized that what I do for Konga, which is help manage technology, I can do for many companies, and that led to the creation of Deimos in 2018," he continued.
"We focus on helping businesses make smart decisions and right now, we are the largest Google Cloud Partner on the continent, however, we are also helping companies with Amazon Web Services (AWS) and Microsoft Azure," the Deimos CEO added.
"Think of Deimos as a solid engineering company that helps you fix problems you cannot. If your team cannot fix the problem, call Deimos. We are helping companies migrate, adopt, and utilize the cloud in the right way," he added.
Deimos' goal is to help developers, teams and companies adopt engineering best practices and make smart technology decisions in a cloud-native world, he continued.
"Our purpose is to grow the next generation of African engineers. We prioritize engineering best practices above all else and strive to help our customers benefit from the evolution and production of the latest, cutting-edge technologies," he noted.
Mori said most businesses want to be able to grow and succeed. By having access to over 100 engineers, businesses can do that. He said the company hires software engineers, security engineers, data engineers and cyber reliability engineers all over the continent.
The company works with many businesses across the continent and has partnered with government agencies and businesses, including the Central Bank of Nigeria, Mukuru, Patricia, TeamApt, Kuda Bank, and uLesson.
Spreading its African wings
Mori said that the company has grown tremendously since it was established in 2018 and helped organizations, from startups to large corporations and government establishments, adopt engineering best practices and make smart technology decisions in a cloud-native world. Deimos wishes to be the largest cloud partner in all of Africa.
"We are the largest Google Cloud Partner, but we have aspirations to build competencies and business in Amazon Web Services and Microsoft Azure and even the hybrid cloud products that are out there," he explained.
Expanding into more regions in Africa is one of the biggest goals the company has, currently the startup operates in South Africa, Nigeria, Kenya, Ghana and Senegal.
"Very high up on the list is entering places like Egypt, Morocco, Rwanda, Tanzania, Uganda and Zambia. The idea is to go to all economic hubs in Africa and find companies who are trying to adopt the cloud and help them succeed in it," Mori continued.
Security specialization
In December 2022 Deimos announced that it had achieved one of the earliest Google Cloud Security specializations in Africa. This means that the company has proven its expertise and success in building customer security solutions using Google Cloud technology.
Partners with this kind of specialization have demonstrated significant success in securing customer infrastructure and workflows on Google Cloud. The specialization came from an expert-led assessment process that determined if a partner is a specialist in a specific field.
The cloud technology and professional services company spent 24 months putting together a body of evidence in the form of documented security projects and team certifications to prove its specialist cloud security expertise.
Then after two intensive audits by security experts appointed by Google Cloud in October 2022, Deimos received one of Africa's earliest Google Cloud Security Specializations.
---
Want to know more about African startups and new innovations on the continent? Check out our Innovation Hub here on Connecting Africa.
---
"We are incredibly proud to achieve one of the earliest Google Security Specializations in Africa. Acquiring this specialization is evidence of Deimos' expertise in providing cutting edge cloud security infrastructure solutions for both micro-enterprise and enterprise clients," Mori reflected on the achievement.
"This badge goes a long way to reinforce our position in the market in areas that make a significant difference to companies' operations and infrastructure. Deimos will continue to strive for high standards with Google Cloud to ensure safety and security for businesses and institutions in Africa," he concluded.
Related posts:
*Top image is of Deimos CEO Andrew Mori. (Source: Deimos).
— Matshepo Sehloho, Associate Editor, Connecting Africa