Kenya reinstates mobile money fees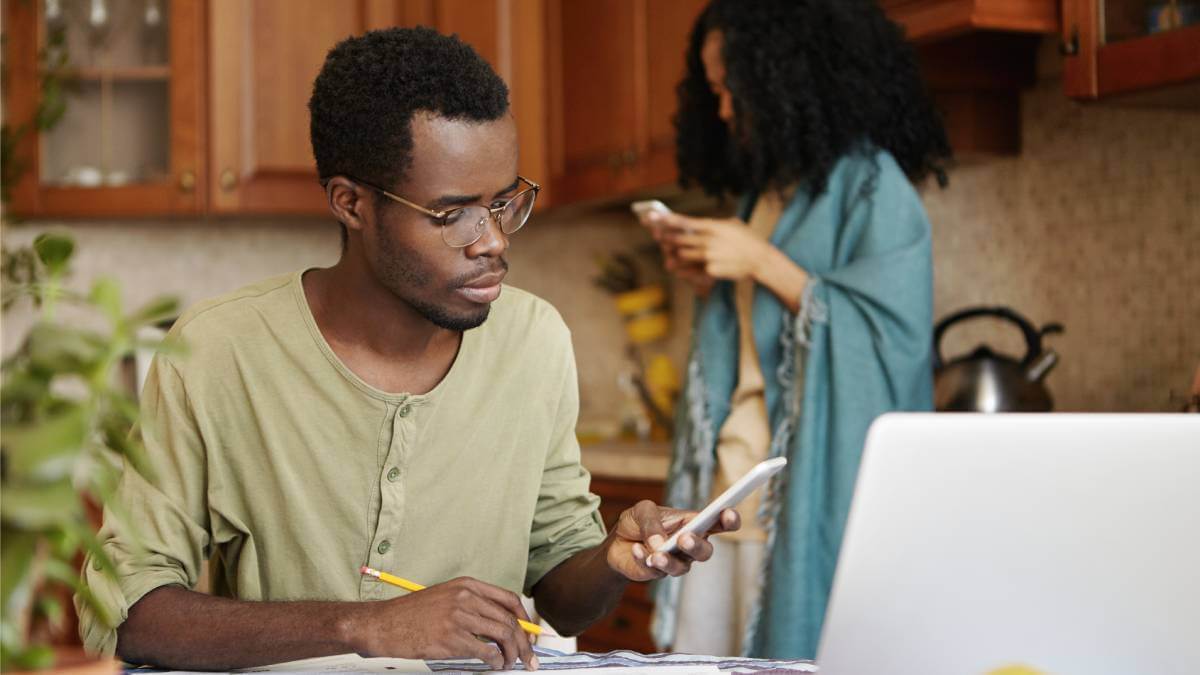 From January 1, 2023, Kenyans will have to once again pay for sending money between mobile money wallets and bank accounts.
This is according to the Central Bank of Kenya (CBK) which waived the charges back in 2020 due to the coronavirus pandemic. The bank is bringing the fees back but said the new charges will be significantly lower than those Kenyans were paying pre-pandemic.
"The revised maximum charges for transfers from bank accounts to mobile money wallets will be reduced by on average up to 61% and mobile money wallet to bank account by on average up to 47%," the CBK said in a statement.
"Tariffs for pay bills that are used to collect and disburse funds by businesses, companies, and institutions such as schools, utilities, etc. will be reduced by on average 50%," it added.
The bank charges for bank-to-mobile money transactions will also be reduced by an average of 45%.
The central bank also said revised charges for bank-to-wallet and wallet-to-bank transactions will be announced by respective Payment Service Providers (PSPs) and banks and will be effective from January 1, 2023.
Press Release: Reintroduction of Charges for Mobile Money Wallet and Bank Account Transactions pic.twitter.com/XQBSoyanXc

— Central Bank of Kenya (@CBKKenya) December 6, 2022
Pandemic payment reprieve
When the COVID-19 pandemic hit the world, governments across Africa urged citizens to shy away from physical cash and rather use mobile money services as a way to help stem the spread of the virus.
In Kenya and other countries, central banks instructed operators to reduce or waive fees to encourage citizens to use their mobile money services rather than cash.
However, many mobile operators across the continent reinstated mobile money transfer fees as early as June 2020. Some operators removed the reprieve as soon as the 90-day person-to-person (P2P) transaction-free periods ended.
Ecosystem expansion
"While COVID-19 adversely impacted people's livelihoods and businesses, mitigation measures enabled the payment ecosystem to protect vulnerable Kenyans, support businesses, and strengthen economic resilience," the CBK said.
As a result of the waived fees the payments ecosystem saw strong growth and the country added 6.2 million more mobile money users between March 2020 and October 2022.
"The monthly volume and value of P2P transactions increased from 162 million transactions worth KES234 billion (US$1.9 billion), to 440 million transactions worth KES399 billion ($3.25 billion), an increase of 171% and 71% respectively".
---
Want to know more about mobile financial services in Africa? Check out our dedicated Fintech content channel here on Connecting Africa.
---
"The monthly volume and value of transactions between PSPs and banks increased from 18 million transactions worth about KES157 billion ($1.3 billion) to over 113 million transactions worth KES800 billion ($6.5 billion), an increase of 527% and 410%, respectively," the central bank concluded.
Mobile money fees being reinstated will help local telcos recover from the financial burden of the pandemic which cost operators like Safaricom dearly during the pandemic.
Related posts:
*Top image source: wayhomestudio on Freepik
— Matshepo Sehloho, Associate Editor, Connecting Africa