What African operators are doing to help during COVID-19 outbreak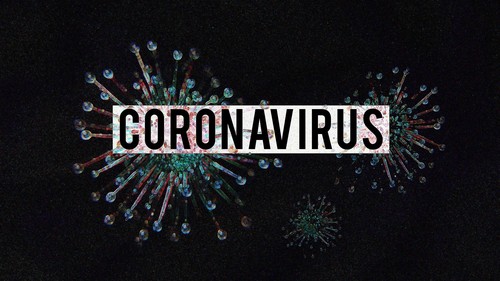 A number of African operators are stepping up to help during the COVID-19 outbreak that is now affecting at least 30 African nations, with more than 470 confirmed cases on the continent.
Africa's mobile operators are offering zero-rated access to essential websites and canceling fees for mobile money transfers while promising that mobile services will continue to run despite the growing crisis.
By Wednesday morning, Egypt had 166 confirmed cases of COVID-19 and South Africa had 116, while Tanzania, Liberia, Benin and Somalia were the latest to confirm their first cases.
As of Wednesday morning, Reuters had counted 198,366 infections globally and 8,418 deaths, while 82,226 people had already recovered from the virus.
Africa's cases remain fairly low in comparison to world numbers, but health experts are concerned the continent's overburdened health infrastructure and high prevalence of HIV and tuberculosis could put Africans at risk.
Safaricom and Airtel
In Kenya, Airtel announced that transactions conducted on its mobile money platform, Airtel Money, will be free starting from March 17, for the next 90 days.
Fellow Kenyan operator Safaricom also announced that all person-to-person transactions on M-Pesa below 1,000 Kenyan shillings (US$9.61) will be free, also for the next 90 days.
This after a directive by Kenyan President Uhuru Kenyatta to explore ways of deepening mobile money usage, and reducing its cost, to reduce the risk of spreading the virus through the physical handling of cash.
Kenya's Central Bank also approved the increase of daily mobile money transaction limits from KES70,000 ($673) to KES150,000 ($1,442). They will also increase the maximum mobile money transaction limit from KES140,000 ($1,345) to KES300,000 ($2,883).
Both Safaricom and Airtel have also set up a toll-free line, where all customers can now access information and updates on the COVID-19 virus. This will help support Kenyans in understanding how to prevent and manage suspected cases.
Kenya only has four cases of COVID-19 so far.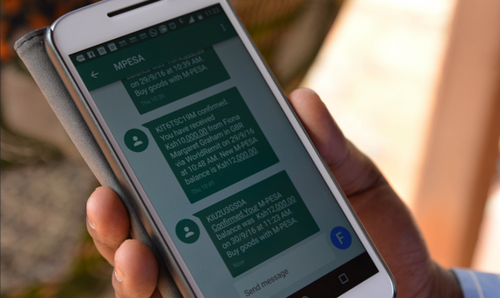 Telkom
In South Africa, Telkom has zero-rated educational websites URLs to support learning and teaching. These include the National Institute for Communicable Diseases website and the SA Government's coronavirus information website to drive accurate information for infection control.
Telkom said its "uppermost concern is the health and safety of its employees" while it continues to deliver seamless connectivity to South Africa.
To help protect employees it is limiting non-essential travel, physical contact, and gatherings; instituting screening at Telkom premises; virus testing for Telkom employees; and is providing early salary payments to enable preparedness for a possible lockdown.
"As we implement ways to ensure social distancing in our environments, Telkom's frontline operations remain stable. Call centres, data centres, fibre installations are being supported to protect the resilience of our network, provide connectivity to our customers and South Africa," the operator said in an emailed statement.
Telkom continues to provide broadband services for homes, businesses and public institutions.
"Our significant investment in modernising the network including fibre backhaul gives us comfort in the resilience of our network to support the increases in broadband that we anticipate during this time," said Group CEO Sipho Maseko.
Telkom said its supply chain remains steady and its latest assessment does not indicate any business interruption in the short to medium term.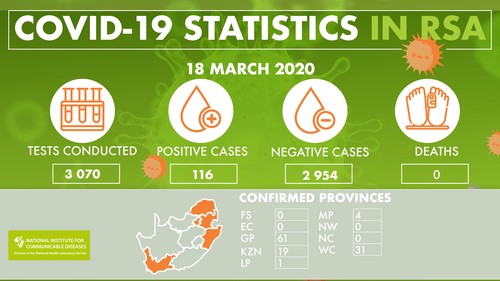 Telecom Egypt
Telecom Egypt on Tuesday increased the capacities of landline Internet packages offered to its customers by 20% for 30 days, to support distance education processes.
According to Egypt Today the move coincides with the government's decision to suspend schools and universities for two weeks due to the spreading of the virus in Egypt, which now has 166 cases.
MTN
Pan-African operator MTN said it too is focusing on network continuity and taking precautionary steps to safeguard its employees, suppliers and customers from COVID-19, as cases have been reported in some of its markets.
MTN has 251 million customers in 21 countries in Africa and the Middle East.
"Our services over this time will be even more critical, so a priority is ensuring network continuity, availability of spares and equipment and the upgrading of capacity. We wish to assure our stakeholders that the implementation of precautionary measures will have a negligible impact on our operations," the SA-headquartered operator said in an emailed statement.
Last week MTN Group CEO Rob Shuter told Connecting Africa that the company was not expecting any major network issues due to possible supply chain disruptions caused by the spreading coronavirus. (See MTN prepared for coronavirus supply chain woes .)
MTN reiterated now that it needs "to keep the connectivity lights on for our customers at all costs."
The telco has installed thermal scanners at MTN office facilities – as an early detection method for testing body temperature – and enhanced its hygiene measures including hand sanitizers in all offices.
"The implementation of a work-from-home plan for employees has also been implemented. In addition, we have placed restrictions on all international travel and also reducing, wherever possible, domestic travel, as we continue to monitor the situation," it said.
"COVID-19 is, unquestionably, testing our society. We continue to monitor the global situation closely and strictly adhere to the recommendations of relevant international authorities such as the World Health Organisation (WHO) and the local departments of health."
Vodacom and Vodafone
SA-based Vodacom also put out a statement on the Johannesburg Stock Exchange news service about COVID-19 saying its "day-to-day operations will continue and should not be affected during this period."
Vodacom also said its priority is the health and safety of its employees while continuing to deliver services and support to customers.
"The data, voice and connectivity services that we offer, will allow customers to continue to stay connected while reducing social contact, thereby assisting in curbing the spread of the virus. We are ensuring that we have sufficient network capacity to enable people and businesses to seamlessly work from home as South Africa, and our other operations, are very dependent on mobile services due to limited fixed line connectivity," Vodacom said.
The telco added that given the fluidity of the situation, it is not possible to quantify with certainty the future impact COVID-19 may have on the business – both from an operational and financial perspective.
"Management is monitoring the situation and proactively dealing with the related challenges. To date we have not experienced significant supply disruptions, we are however monitoring the situation closely and putting the necessary measures in place to avoid disruptions. We are confident that we have the right strategy in place and that we are well positioned to navigate through this period," it added.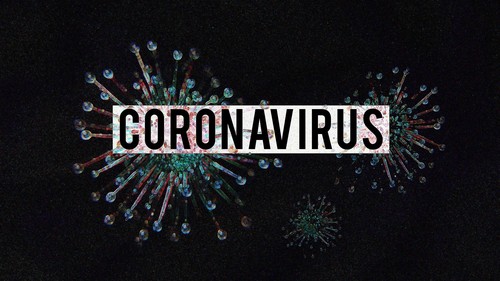 Meanwhile Vodacom's parent company, Vodafone, also announced a
five-point plan
to help the communities in which it operates.
The plan includes:
1) Maintaining the quality of service of networks.
2) Providing network capacity and services for critical government functions.
3) Improving dissemination of information to the public.
4) Facilitating working from home and helping the small and micro businesses within its supply chain.
5) Improving governments'insights into people's movements in affected areas.
Vodafone said the new measures will remain in effect until September 1, but can be extended beyond this date, should it be necessary.
"Through our networks, and our dedicated team, we will strive to ensure that people stay connected to their family and friends, businesses can continue to run using remote working, our health services get all the support we can deliver and students are able to continue their education virtually," said Vodafone Group CEO Nick Read.
In Africa, Vodafone has operations in Egypt and Ghana and has a stake in Safaricom in Kenya and Vodacom, which has operations in South African, the Democratic Republic of Congo, Lesotho, Mozambique and Tanzania.
— Paula Gilbert, Editor, Connecting Africa