M-Pesa still a cash cow for Safaricom, but COVID-19 impact looms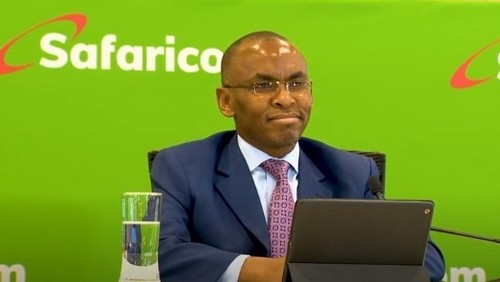 M-Pesa continues to be a strong revenue driver for Safaricom, with the mobile money platform bringing the Kenyan telco 12.6% more revenue over the past financial year. However, the operator warned that the challenges caused by the COVID-19 pandemic will have a negative impact on the business going forward.
Overall the Kenyan operator saw annual earnings before interest and tax (EBIT) growing by 13.5% to 101 billion Kenyan shillings (US$943 million) for the year ended March 31, 2020.
M-Pesa brought in KES84.4 billion ($788 million) and makes up a third of Safaricom's service revenue of KES251.2 billion ($2.4 billion). M-Pesa's contribution to service revenue has increased nearly seven percentage points compared to three years ago.
Both the operator's outgoing CEO, Michael Joseph, and incoming CEO, Peter Ndegwa, presented the Safaricom results on Wednesday via an online video broadcast from Nairobi.
At the beginning of April, Ndegwa joined as CEO to replace Joseph, who stepped back in to lead the telco after CEO Bob Collymore passed away in July 2019.
"In the last 28 days, since Peter has joined the company, he has absorbed a tremendous amount and understood this unique company extremely well. I have no doubt that, although he is not a replica of myself or Bob, he will do a great job and lead this company to greater heights. So, Peter we rely on you," Joseph said.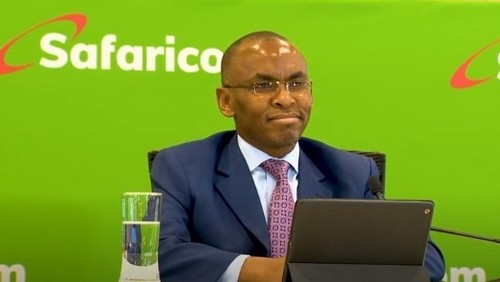 Safaricom now has a total of 35.6 million customers, a 12% increase for the year. M-Pesa active customers also grew 10% to 24.9 million and active mobile data customers increased 10% to 19.6 million.
Service revenue for the year increased almost 5% driven higher by not only growth in the financial services business but also because of good growth in mobile data, said company CTO Sateesh Kamath at the presentation. Safaricom also saw its first ever drop in operating expenses, he said.
Mobile data revenue jumped 12.1% for the year, to KES40.7 billion ($380 million), while messaging revenue dropped by 12.3% to KES17.2 billion ($160 million). Fixed service revenue was also up by 10.7% to almost KES9 billion ($83.7 million).
New opportunities
"Safaricom and Vodacom have recently acquired the M-Pesa brand, including product development and support services. The acquisition now will enhance further expansion into the African market and allow us to roll out new services and products across our footprint much faster and at a significantly lower cost," said Joseph.
Joseph confirmed that Safaricom was still planning to pursue an expansion into Ethiopia but said this was "pending the decision by the government of Ethiopia," which he anticipates will come later this year.
He also said the financial services division was in the final stages of piloting a unit trust investment product which will "enable customers to create and attain wealth."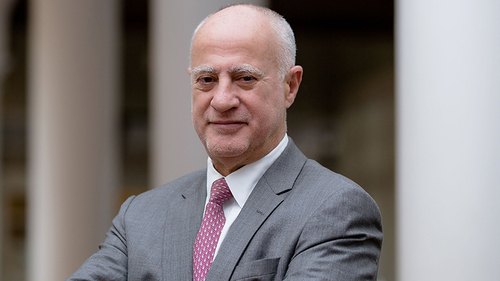 Coronavirus crisis
The company, which is part-owned by South Africa's Vodacom and UK-based Vodafone, said it was unable to provide guidance for the upcoming financial year due to uncertainty caused by the coronavirus pandemic.
Safaricom's support for the pandemic, which extends to June 30, 2020, is costing the telco KES6.5 billion ($60.8 million) according to Safaricom Chairman Nicholas Nganga, who added that this cost is "growing every day." The figure is a $9 million increase on the amount the company last week said it would lose after it made all person-to-person transactions on M-Pesa below KES1,000 ($9.40) free for 90 days.
"In an increasingly digital economy, Safaricom plays a critical role in responding to the challenges weighed in by the COVID-19 pandemic. To demonstrate resilience as a business, we aim to innovate and execute with speed more sustainable solutions to the needs facing our customers now, which will ensure sustainability of our business in the long term," said Nganga.
However, he said the company anticipates that the challenges caused by the pandemic will have a negative impact on the business in the short term.
"The COVID-19 pandemic presents an opportunity for Safaricom to leverage its digital and data capability to support customers and community during this period and through the recovery process," added new CEO Ndegwa.
"We will focus on developing a range of digital products and services that will provide sustainable solutions to challenges in sectors like agriculture, health, education and essential services.
"Whilst FY21 is going to be a challenging one, I feel as a business we are well placed to navigate our way through the uncertainty that lies ahead," Ndegwa concluded.
For more stories on this topic, see:
— Paula Gilbert, Editor, Connecting Africa