Telkom SA targets 5G for fixed broadband, mobile to come later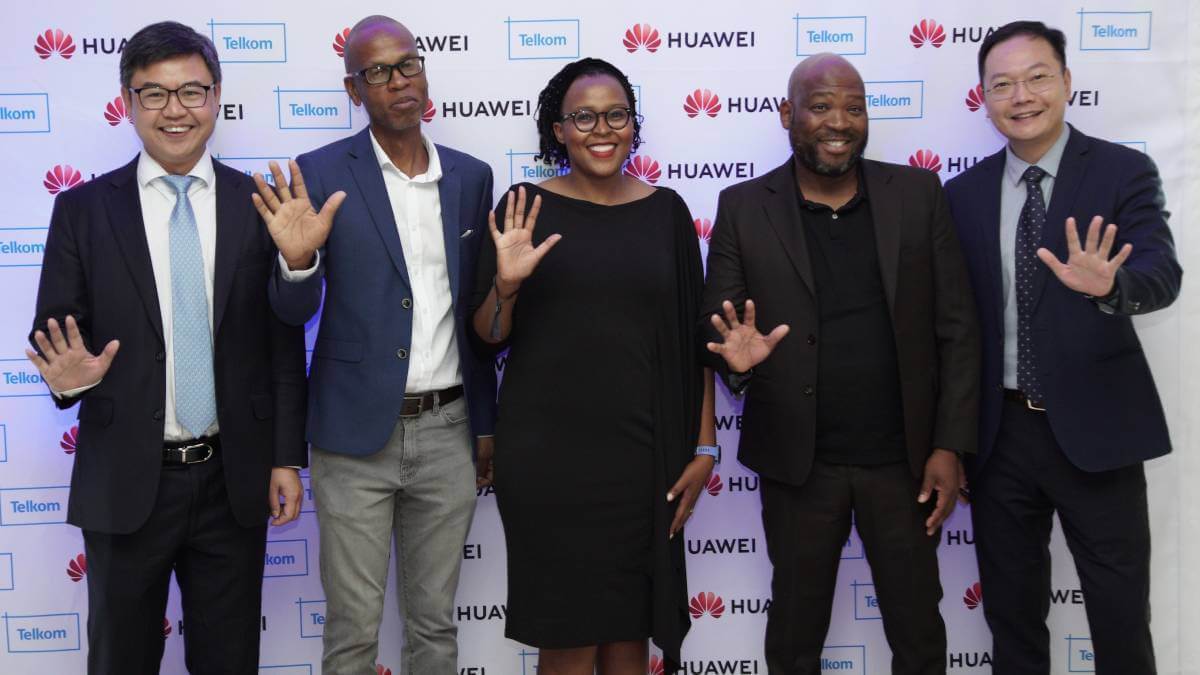 South African telecommunications operator Telkom has launched its 5G high speed Internet network using technology from China's Huawei Technologies. The partially state-owned operator said it will initially use the network to provide fixed wireless Internet via 5G rather than focusing on mobile 5G.
"At launch Telkom will primarily focus on providing super fast 5G fixed wireless access solutions, as the demand for mobile 5G increases, we will supplement this with suitable mobile propositions," Telkom Consumer and Business CEO Lunga Siyo explained.
Telkom joins its competitors Vodacom, MTN and Rain in the quest to provide high speed Internet in South Africa. Data-only network Rain rolled out its 5G services in 2019 and Vodacom and MTN followed with commercial launches in 2020.
Telkom said it will use its 125 5G base stations located in the provinces of Gauteng, KwaZulu-Natal, Eastern Cape and Western Cape at launch.
Why not mobile?
The telco's managing executive Lebo Masalesa said the company is rolling out 5G nationally and in smaller towns, with the intention to build network where it is needed.
"Once there is a greater proliferation of 5G capable mobile devices on Telkomís network, it will launch 5G services for mobile users," he added.
"5G stands head and shoulders above 4G and LTE through faster and more reliable connection it provides, however it was critical for us to make sure that our existing 4G ecosystem remains strong whilst introducing 5G into the market," continued Siyo.
The SA operator invested 2.1 billion South African rand (US$116 million) for 42MHz of frequencies in the spectrum auction by the Independent Communications Authority of South Africa (ICASA), supporting its network upgrades.
Telkom SA's commercial 5G rollout comes on the back of Safaricom in Kenya making a similar announcement last week about a focus on retail and enterprise customers for 5G rather than mobile, as it launched its 5G Internet service following trials that started in March 2021.
Furthermore, the commercial 5G launch comes after MTN walked away from talks to acquire Telkom. The talks between the two companies stalled when the data-only network operator Rain offered its network up to Telkom SA to acquire, in a move that stood in the way of MTN's plans to buy Telkom.
---
Want to know more about 4G and 5G in Africa? Check out our dedicated 4G/5G content channel here on Connecting Africa.
---
Currently Telkom is South Africa's third biggest operator with 17.6 million users in the third quarter of 2022, according to statistics from market research company Omdia. Vodacom remains SA's biggest operator with over 52 million users while MTN has about 36 million customers.
Rain doesn't publish subscriber numbers but is estimated to have under 1 million users on its network, putting it firmly in fifth place behind Cell C which has around 13.4 million customers.
Related posts:
*Top image is of from left to right Huawei SA, Carrier Business Director Fortune Wang, Telkom Managing Executive Mobile Network Lebo Masalesa, Telkom Managing Executive Wireless Solutions Neo Phukubje, Telkom Consumer Business CEO Lunga Siyo and Huawei Telkom Account Director Michael Lau. (Source: Telkom SA).
— Matshepo Sehloho, Associate Editor, Connecting Africa