Rain offers itself to Telkom, messing with MTN's plans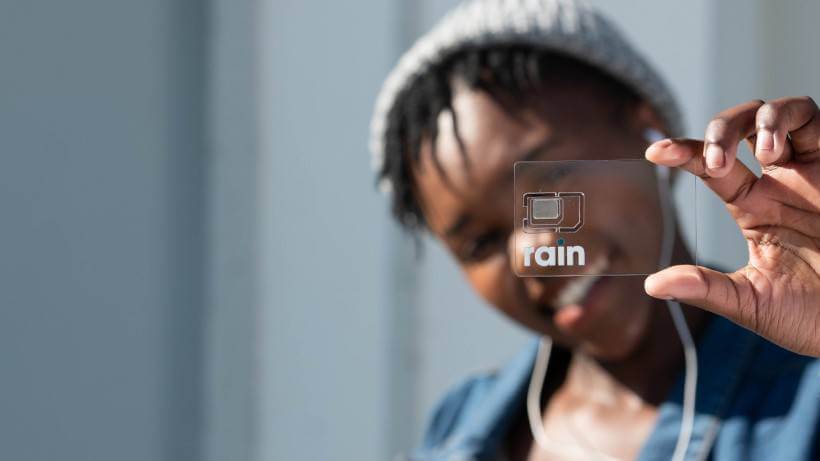 South African data-only network operator, Rain, has offered its network up to Telkom South Africa to acquire, in a move that could stand in the way of MTN's plans to buy Telkom.
Telkom SA confirmed it had received a non-binding proposal from Rain in a deal which would see Telkom acquiring Rain in return for Rain getting newly issued shares in Telkom.
Back in August, Rain announced it wanted to merge with Telkom, however, it was told its bid was illegal by the Takeover Regulation Panel (TRP) and forced to withdraw its proposal.
However, Rain was not put off that easily and last week Telkom told its stakeholders that the data-only mobile operator had sent another proposal.
"Shareholders are advised that Telkom received a non-binding proposal from Rain on 14 September 2022, in terms of which Rain proposes the potential acquisition of Rain by Telkom for newly issued shares in Telkom. The Telkom board is evaluating the Rain proposal and is not yet in a position to express a view thereon," Telkom said in a statement.
The Telkom said its board was "conscious of economic and market dynamics" and is "considering various strategic options, including non-binding merger and acquisition proposals received to date".
Creating a credible competitor
Rain is adamant that partnering with Telkom would be a good idea for the growth of the telecoms industry in South Africa.
"We are open minded and flexible on alternative transaction structures and will be discussing these with the leadership of Telkom. In our opinion combining the two entities would create a credible third player to compete in the telecommunications sector in South Africa," Rain said in an emailed statement to Connecting Africa.
The statement further explained that a combination of Telkom and Rain is a logical next step to achieve a good balance between strong market competition, market consolidation and value creation for all stakeholders.
"Rain believes that the merged entity would accelerate growth in the industry and have a positive impact by improving affordability and quality to consumers in South Africa," the statement concluded.
Currently Telkom is South Africa's third biggest operator with 17.3 million users at the end of June 2022, according to statistics from market research company Omdia. Rain doesn't publish subscriber numbers but is estimated to have under 1 million users on its network, putting it firmly in fifth place behind Cell C which has around 13.4 million customers.
Vodacom remains SA's biggest operator with over 51.8 million users while MTN has about 35.3 million customers, Omdia stats show.
A spanner in MTN's takeover plans
The announcement by Telkom is likely to mess with MTN's wishes to acquire Telkom and make itself more competitive with rival Vodacom.
MTN responded to the ongoing saga with a cautionary statement to shareholders on Telkom's announcement on Rain.
"The board of directors of MTN has considered the announcement issued by Telkom in which it refers to a non-binding proposal that Telkom has received from Rain," MTN said in a statement.
The telco added that based on such an announcement, its board had addressed a letter to the board of Telkom containing MTN's comments on Telkom's announcement, to which Telkom said it would respond in due course.
---
Want to know more about mergers, telco financials, regulation and deals in Africa? Check out our dedicated Business of Tech content channel here on Connecting Africa.
---
A further announcement will be released by MTN, setting out its position regarding the future of the transaction, MTN's statement continued.
"In the meantime, shareholders are advised to continue to exercise caution when dealing in the company's securities, as this could have a material effect on the share price of MTN," the telco's statement added.
Related posts:
*Top image source: Rain.
— Matshepo Sehloho, Associate Editor, Connecting Africa