Omdia View: April 2022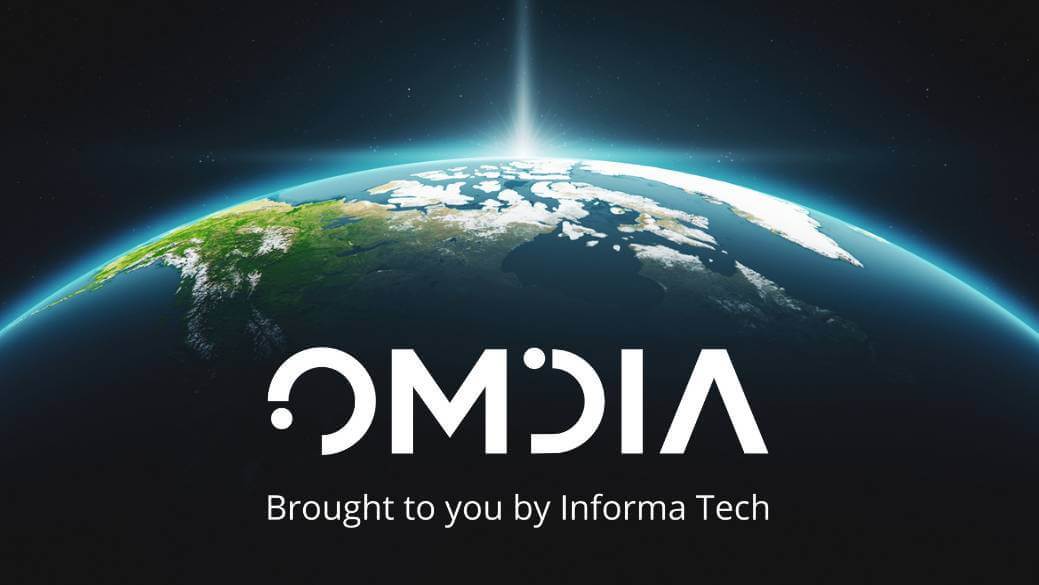 In April 2022, a key highlight in the Middle East and Africa was the announcement of new digital payment partnerships by Visa and Mastercard in Egypt and Kenya with Orange Egypt and PesaLink, respectively. In Cameroon, an important national network roaming agreement was signed, while Millicom announced its African exit by selling its operations in Tanzania.
Here are Omdia's Middle East and Africa highlights for the month, most of which indicate a shift to digital transformation and operational consolidation to maximize return on investments.
Visa, Mastercard announce digital payment partnership agreements in Egypt and Kenya
— by Srushti Ghisad, Omdia senior manager, MEA service provider markets; and Danson Njue, Omdia senior research analyst, Africa markets
Orange Egypt signed an exclusive five-year partnership agreement with Visa to offer digital payment solutions through virtual and physical bank cards for Orange Cash wallet customers.
The agreement will enable Orange Egypt customers to carry out purchases online and in physical stores locally and abroad, while also allowing for the expansion of the QR code service to help merchants accept payments from the digital wallet.
This comes shortly after Egypt's National Telecom Regulatory Authority (NTRA) issued a mobile wallet regulatory framework in January 2022 with the aim of enabling telecom consumers to securely perform financial transactions through their mobile phones.
NTRA's report for the first half of 2021 on mobile wallets stated that the total number of mobile wallets in Egypt had reached 16.3 million, with 81 million e-transactions conducted; the top three services used for those transactions were money transfers, cash deposits, withdrawals and balance recharges.
The growth can be attributed to several initiatives launched by the NTRA to encourage people to use e-payment methods. Those included enabling pension disbursement through mobile wallets, allowing money transfers from bank accounts to mobile wallets, and facilitating purchase payments from mobile wallets.
In Kenya, Mastercard is partnering with PesaLink, a digital payment solution provider established by the Kenya Bankers Association (KBA), to expand its services portfolio to include a direct-to-consumer digital proposition, agency banking, and solutions for business and government payments, collections and disbursements.
In addition, PesaLink will leverage Mastercard's technology and cyber intelligence solutions to diversify its services beyond peer-to-peer (P2P) payments, as well as provide advisory and technical support.
The partnership comes at a time when Kenyan banks are facing stiff competition from mobile financial service providers in the payments segment.
According to statistics from the Central Bank of Kenya (CBK), the value of mobile money transactions grew by 32% in 2021 to KES6.89 trillion (US$59.3 billion) compared to KES5.21 trillion ($44.8 billion) in 2020, supported by a 15% increase in the number of registered mobile money accounts.
The mobile financial services (MFS) sector has emerged as a key growth driver for service providers across Africa.
Omdia forecasts that MFS revenue in Africa will grow by 143% between 2020 and 2026 to reach $10.3 billion, supported by increased service uptake with active subscriptions increasing by 118% over the same period.
Omdia believes that Africa's MFS sector remains largely underexploited and has a huge opportunity for growth. However, service providers should focus on expanding the ecosystem to support a wide range of services, including using the MFS platform to monetize their digital service offerings.
Zain Group launches a new operating entity for its API platform
— by Srushti Ghisad, Omdia senior manager, MEA service provider markets.
Zain Group announced the rebranding and establishment of a new operating entity for its API platform as Dizlee, with the strategy to be a digital monetization ecosystem provider offering direct operator billing, messaging, digital authentication and more.
Dizlee will be the primary and preferred digital service aggregator for all seven Zain operations across the Middle East and Africa, as well as for Omantel.
By exposing its APIs through the Dizlee platform, Zain intends to eliminate a significant barrier to the development of profitable digital partnerships as well as reduce the time-to-market rollout of digital services.
Most of these services are based on partnerships with key content providers such as Apple, Google, OSN, Digital Virgo and recently announced, LG U+ and Garena. Omdia believes that Zain has a chance to significantly increase its revenue growth from the group API platform by continuing to build partnerships, but more so by developing in-house digital services and solutions.
The establishment of Dizlee as an operating entity will enable further growth and innovation based on this strategy.
Camtel expands coverage through roaming deal with MTN Cameroon
— by Thecla Mbongue, Omdia senior research analyst, Africa markets.
On April 13, 2022, MTN Cameroon and state-owned Camtel signed a national network roaming agreement, which will see Camtel expand 2G, 3G and 4G from less than 50% of the population at the end of 2021, to MTN's level of coverage.
As of the first quarter of 2022, MTN covered 97% of the Cameroonian population with its 2G signal, 90% with 3G and 70% with 4G.
Camtel is Cameroon's state-owned incumbent operator. The company was the very first to launch a mobile network in the 1990s, which was then sold to MTN. Since then, Camtel has remained active in the fixed segment (including fixed wireless) and only revived its mobile operations recently in 2020.
Branded Blue, the new network, essentially covers the two largest cities where Camtel also has most of its fixed-line customers.
Through this agreement, Camtel is expected to acquire more customers and increase its market share. According to Omdia, Camtel had only 2% of Cameroon's market share at the end of 2021, compared to 37%, 35% and 26%, respectively, for MTN, Orange and Nexttel.
MTN, on the other hand, is essentially forecast to increase its wholesale revenue in Cameroon, which was R684 million ($42 million) in 2021, up from R511 million ($31.5 million) in 2020.
Millicom Group completes the sale of its subsidiary in Tanzania
— by Danson Njue, Omdia senior research analyst, Africa markets.
Millicom International Cellular has announced the successful completion of the sale of its operations in Tanzania to a consortium that includes Madagascar-based Axian Telecom and Rostam Azizi, a Tanzania-based businessman.
Millicom signed a sale agreement with a consortium led by Madagascar-based pan-African group Axian in April 2021, under which the group would assume full ownership of Tigo Tanzania, including debts and other obligations. In addition, Millicom has received a cash consideration of $100 million.
Millicom has been undertaking a multi-year strategic plan to divest its African operations in order to focus on its Latin America and Caribbean markets.
According to Millicom's CEO, the group will focus on providing reliable high-speed mobile and fixed broadband services across the Latin America and Caribbean region, where penetration and data speeds remain low compared to the developed markets.
The sale of Tigo Tanzania marks the exit of the group in Africa's telecom market.
The group has run very successful operations since the launch of its Tigo brand in 16 markets across Asia and Oceania, Africa, Latin America and the Caribbean.
In 2009, the group sold its mobile operations in Cambodia, Laos and Sri Lanka, thereby exiting the Asia and Oceania market.
In Africa, Millicom first sold its operations in the Democratic Republic of the Congo to Orange in 2016, followed by the sale of its operations in Senegal and Rwanda in 2018 to Axian Group and Airtel Rwanda, respectively.
In June 2019, the group sold its Chad operations to Maroc Telecom, while in November 2021, the government of Ghana successfully completed the takeover of AirtelTigo from the Millicom and Bharti Airtel groups.
In Tanzania, Tigo Tanzania lost its market position to Airtel Tanzania as the second-largest operator by market share from the third quarter of 2021 onwards.
The Axian Telecom-led consortium has outlined four key priorities in the Tanzanian market, which include supporting the country's digital transformation through cutting-edge technologies, accelerating the access to affordable mobile services through investment in telecom infrastructure, accelerating financial inclusion and developing and nurturing talent.
To support those priorities, the group plans to invest $500 million in Tigo and Zanzibar Telecom (Zantel) over the next five years.
However, Airtel Tanzania, Tigo's main competitor for the country's second position by mobile subscription market share, has been undertaking aggressive network investment toward expanding its 4G network.
Yet Tigo has a competitive advantage particularly in Zanzibar, where its sister company Zantel commands a sizable market share.
You can find Omdia's full Middle East & Africa News Digest here.
For more information about Omdia's consulting capabilities, contact them directly at [email protected] or reach out to the Omdia analysts by emailing [email protected].
Related posts:
*Top image source: Informa Tech.