Omdia View: May 2022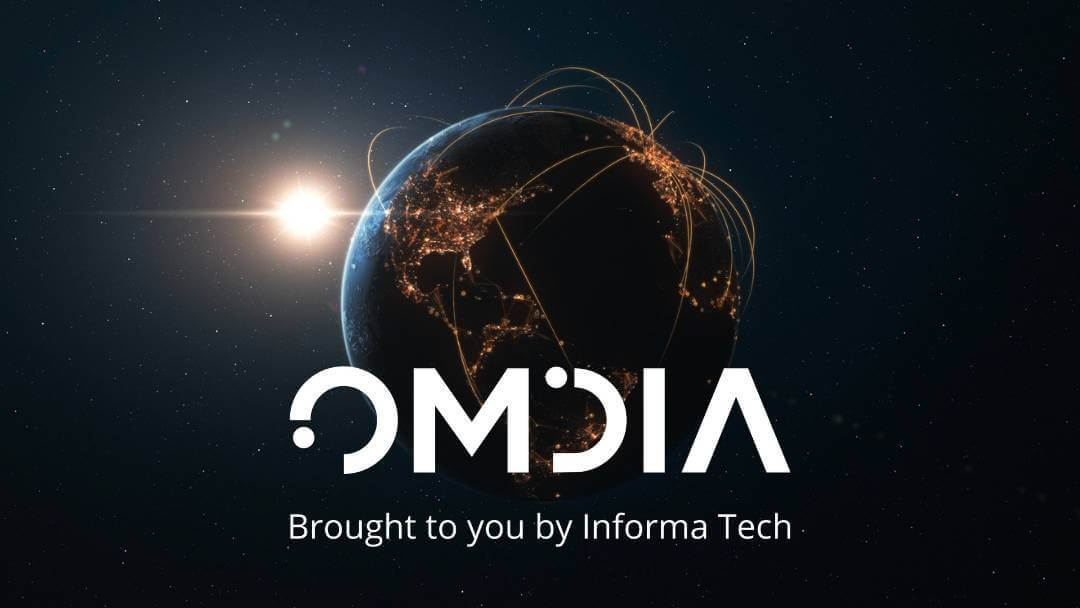 In May 2022, a key highlight in the Middle East and Africa was the announcement by SpaceX-owned Starlink of the plans to launch its satellite broadband service in Africa by 2025, following the signing of a license agreement with regulatory authorities in Nigeria and Mozambique.
In Ethiopia, Ethio Telecom launched a precommercial 5G service in Addis Ababa and in Ghana, MTN signed a partnership agreement with Finnish BSS vendor Tecnotree to support the implementation of its digital transformation strategy.
Here are Omdia's Middle East and Africa highlights for the month.
Starlink to revive satellite broadband in Africa by 2025
— by Thecla Mbongue, Omdia senior research analyst, Africa markets.
SpaceX-owned Starlink has been granted approval to operate in Nigeria and Mozambique. CEO Elon Musk made the announcement on May 30, 2022. However, authorities in both countries are yet to issue statements.
In Nigeria, SpaceX had engaged with the Nigerian Communication Commission (NCC) back in 2021. In Mozambique, the license agreement was signed in February 2022.
SpaceX is in the process of launching a low-Earth orbiting (LEO) constellation of satellites to provide low-latency, high-bandwidth internet around the world. Starlink targets other African markets and is expected go live by 2025.
Fixed wireless and mobile broadband access is recording fast growth rates across Africa at present. The share of satellite broadband connections across Africa was 1% by end-2021.
Satellite broadband was then non-existent in Mozambique where the fixed broadband segment is dominated by ADSL and FTTX usage. In Nigeria, satellite broadband connections make up 8% of all fixed broadband connections.
Over the past 10 years, satellite infrastructure suppliers have introduced more affordable technologies as well as more affordable devices. This has led to a revival of satellite usage, notably in the small business segment.
According to Omdia, the number of satellite broadband users in Africa grew steadily between 2017 and 2020, then dropped in 2021 due to a sharp decline in South Africa. The number of users is expected to grow again by end-2022.
Fresh investments will also drive the segment, and large telco groups such as Orange and Vodacom have recently secured partnerships to provide satellite broadband alternatives to their customers.
MTN Ghana partners with Tecnotree for digital transformation
— by Danson Njue, Omdia senior research analyst, Africa markets.
Ghana's leading telecom operator, MTN Ghana, has selected Tecnotree, a leading Finland-based full-stack digital BSS vendor, to deploy its Digital Transformation Suite 5 in order to enable the operator to provide seamless and augmented customer experience.
Tecnotree's digital transformation suite features a micro-services-based architecture with built-in features to support price approvals and overriding, onboarding, and monitoring of cashflows orders, as well as providing customers with self-care services. In addition, the suite provides enterprise customers with account management and onboarding monitoring.
MTN Ghana believes that the partnership will support its digital transformation journey by providing it with the required digital tools and platforms to improve its customer experience and promote the uptake of its digital offering.
The digital transformation undertaking is part of the Ambition 2025 strategy that focuses on fintech solutions, and the digital/MTN Ayoba platform, enterprise, the API marketplace, and network-as-a-service.
MTN Ghana continues to record significant progress in its strategy as shown by the growth in revenue across different segments. The operator reported 34.5% year-on-year (YoY) growth in service revenue in Q1 2022 to 2.35 billion Ghanaian cedi (US$292 million), supported by 16.9%, 64.4% and 26.7% growth in voice, data, and mobile money, respectively.
Omdia believes that communication service providers (CSPs) are under intense pressure to turn themselves into digital service providers and, to achieve this, they are pursuing digital transformation strategies.
Since CSPs lack the expertise and capacity to deploy digital transformation tools by themselves, they are increasingly entering into partnerships with vendors for faster implementation of their digital transformation strategies.
Ethio Telecom launches a precommercial 5G service
— by Danson Njue, Omdia senior research analyst, Africa markets.
On May 9, 2022, Ethio Telecom announced the launch of a pre-commercial 5G service in Addis Ababa, Ethiopia's capital city.
The operator has enabled 5G in six mobile sites across the city with plans to deploy up to 150 more sites across the regional cities over the next 12 months based on feasible business demands in the market.
Ethio Telecom believes that the 5G service provides high speeds and low latency, which will impact industries such as manufacturing, remote healthcare, precision agriculture, IoT, and mission-critical services that require real-time decisions.
Ethio Telecom has formed a strategic partnership with Huawei Technologies and is utilizing temporary spectrum granted by the Ethiopian Communication Authority. However, the operator believes that its full commercialization of the 5G network will depend on the customers' readiness to use the service and availability of 5G devices.
Ethiopia has become the second country after Kenya to launch 5G service trials across East Africa.
In March 2021, Safaricom launched a trial 5G network across four towns in the country, including Nairobi, Kisumu, Kisii, and Kakamega, with plans to expand to nine other towns within one year. Safaricom plans to further commercialize the service before the end of the year, subject to the allocation of spectrum by the regulator.
According to Omdia research, 5G will record strong growth over the next five years with active subscriptions increasing from 8.2 million at end-2022 to 114.3 million at end-2027.
The growth will be supported by the growing demand for high-speed, low-latency broadband services from consumer and enterprise markets. Omdia believes that Africa could accelerate 5G deployments by fast-tracking the availability of spectrum to service providers.
At end-Q1 2022, only four African markets, including South Africa, Mauritius, Mayotte, and Reunion, had successfully completed the allocation of 5G spectrum to licensed network operators.
You can find Omdia's full Middle East & Africa News Digest here.
For more information about Omdia's consulting capabilities, contact them directly at [email protected] or reach out to the Omdia analysts by emailing [email protected].
Related posts:
*Top image source: Informa Tech.