Omdia View: March 2022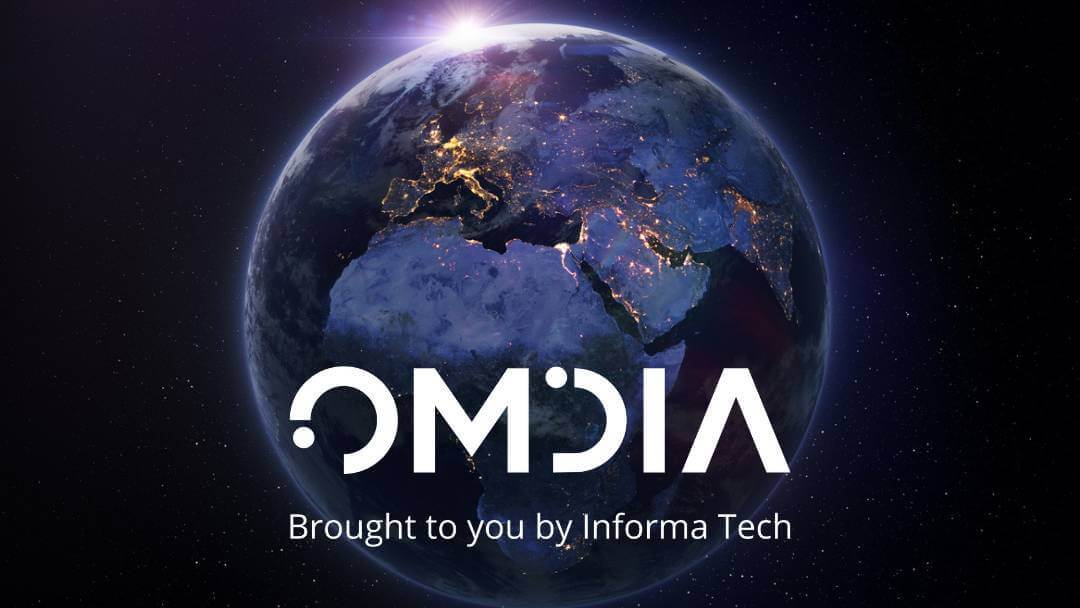 In the Middle East and Africa in March 2022, a key highlight was the successful completion of a high-demand spectrum auction in South Africa that will accelerate the deployment of broadband services, including 5G in the country. New submarine cables also landed in Kenya and Togo, significantly increasing the bandwidth capacity in these countries.
Here are Omdia's Middle East and Africa highlights for the month:
South Africa bags $1 billion through spectrum auction
— by Thecla Mbongue, Omdia senior research analyst, Africa markets.
The Independent Communications Authority of South Africa (ICASA) concluded the country's latest spectrum auction on March 17, 2022. The auction involved six qualified bidders: Cell C, Liquid Intelligent Technologies, MTN, Rain Networks, Telkom and Vodacom.
The revenue collected from this auction totaled more than R14.4 billion (US$989 million). This is the total amount generated from the opt-in phase auction, which took place on March 8, 2022, and the main auction stage, which took place later in March 2022.
The main auction stage comprised 58 rounds of bidding between the six bidders and one spectrum lot of 2x10MHz in the IMT800 Band remained unsold. ICASA intends to sell this lot in the future.
This auction had been anticipated for nearly ten years, but was repeatedly delayed due to conflicts between ICASA and the government and legal action from various stakeholders.
The new spectrum will enable service providers to reinforce their broadband offering either by boosting capacity more efficiently or through national expansion.
Google Equiano cable lands in Togo
— by Thecla Mbongue, Omdia senior research analyst, Africa markets.
On March 17, 2022, Google-owned Equiano subsea cable landed in Lomé, Togo, marking the cable's first stop along Africa's Atlantic coast.
Introduced in 2019, the Equiano subsea cable will run from Portugal along the West Coast of Africa, connecting Europe to Togo, Nigeria, Namibia, South Africa and St. Helena, and is expected to improve connectivity in Africa.
With Togo's strong commitment to boosting the digital economy, the arrival of Equiano is a key step in the country's continued digital development. Equiano is expected to result in faster Internet speeds, improved user experience and lower Internet prices in Togo.
According to Google, Internet speeds in the country are expected to more than double from 10 Mbit/s in 2021 to 21 Mbit/s in 2025, while retail Internet prices are forecasted to decline by 14% over the same period.
Omdia forecasts that the number of mobile broadband users in Togo will increase by 33% between 2021 and 2026, when it will reach 7.7 million subscriptions.
Between 2022 and 2025, Equiano should indirectly create 37,000 new jobs in Togo driven by the growth of the digital economy and peripheral sectors.
Expected to be ready for service later this year, Equiano will carry approximately 20 times more network capacity than the last cable built to serve this region.
With multiple global and local players working on Africa's connectivity infrastructure, Omdia believes that affordable Internet access across the continent is not very far away.
Orange to trial SpaceMobile satellite to smartphone network
— by Thecla Mbongue, Omdia senior research analyst, Africa markets.
AST SpaceMobile and Orange group have announced a non-binding memorandum of understanding. The joint effort would examine the opportunity for Orange to test the SpaceMobile service in Africa following AST SpaceMobile's planned launch of BlueWalker 3 – its test satellite designed to communicate directly with smartphones via 3GPP standard frequencies.
It also paves the way for the two companies to discuss a potential agreement to serve Orange subscribers through AST SpaceMobile's planned network of BlueBird satellites.
The initiative would help Orange reinforce both its broadband and its overall mobile network coverage in Africa, where populations need better connectivity in rural areas and underserved areas.
Moreover, a lack of infrastructure often prevents the efficient rollout and usage of terrestrial networks. According to Omdia, Orange had more than 142 million mobile subscriptions in Africa in the fourth quarter of 2021, including 105 million mobile broadband users.
Telkom and PEACE Cable land new submarine cable in Kenya
— by Danson Njue, Omdia senior research analyst, Africa markets.
Telkom Kenya, in partnership with the PEACE Cable company, has landed a new submarine cable in Kenya.
The new 15,000km ultra-high-capacity cable will provide the most direct connectivity route from Asia and East Africa to Europe, significantly reducing communication delays between the continents.
The KES48.8 billion ($421.2 million) PEACE cable has a speed of 200 Gbit/s and a capacity of 192 Tbit/s. It aims to provide more diversified digital connection options as well as high-speed, large-capacity, and stable and secure data access capabilities to Kenya.
The PEACE cable is the sixth submarine cable to land on the Kenyan coast after the Djibouti Africa Regional Express 1 (DARE 1), SEACOM, The East African Marine System (TEAMS), the Eastern Africa Submarine Cable System (EASSY) and the Lower Indian Ocean Network 2 (LION 2).
According to the Communications Authority of Kenya (CA), Kenya's total available bandwidth capacity increased by 3.6% in 4Q21 to reach 10,891.53 Gbit/s compared with 10,258.68 Gbit/s in the previous quarter. The growth was due to Telkom Kenya activating more capacity on the EASSY and LION2 cables.
Omdia believes that the growth in broadband infrastructure development has been fueled by the growth in consumer demand for data and connectivity services, which continues to unlock new opportunities in the digital services segment particularly for services such as cloud computing, OTT video, music streaming, gaming and IoT among others.
Service providers are also increasingly accelerating their digital transformation agendas to improve their operational efficiencies.
South Africa moves analog switch-off date to June, 2022
— by Thecla Mbongue, Omdia senior research analyst, Africa markets.
On March 28, 2022, the Pretoria High Court dismissed the applications by broadcaster eTV and other related parties to prevent the Minister from determining the analog switch-off date until every indigent person, whether registered for government-sponsored set-top-boxes (STBs) or not, is provided with an STB.
The High Court deferred the analog switch-off date from March 31, 2022, to June 30, 2022.
The judgment aligns with the expiry of the provisional spectrum license period as communicated by the ICASA and aims at ensuring the seamless transition of services by July 1, 2022.
Following the judgment, ICASA appealed to state-owned telecoms operator Telkom to consider withdrawing its litigation and allow the upcoming consultation avenues on these regulatory interventions to conclude.
---
Want to read more Omdia View articles? Check out our Guest Perspectives section here on Connecting Africa.
---
This judgment brings certainty and conclusiveness with regard to digital migration in South Africa. It coincides with the successful conclusion of the radio frequency spectrum auction as well as the government's intention to revise the Wireless Open Access Network (WOAN) policy.
You can find Omdia's full Middle East & Africa News Digest here.
For more information about Omdia's consulting capabilities, contact them directly at [email protected] or reach out to the Omdia analysts by emailing [email protected]
Related posts:
*Top image source: Informa Tech.