Equiano subsea cable to reach Namibia and SA in mid-2022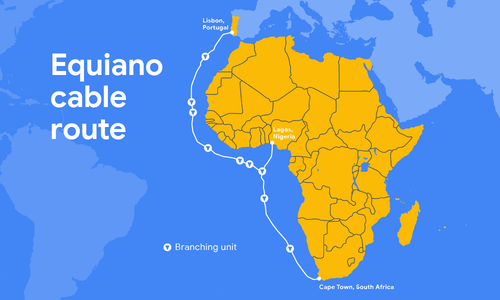 Google-backed subsea cable system Equiano is due to land in Namibia in May and in South Africa in June 2022. That's according to Dr. Alistair Mokoena, Google South Africa's country director, who was speaking at a virtual Google for South Africa event on Wednesday.
The subsea cable investment will run through Togo, Nigeria, Namibia, South Africa and St Helena to connect Africa with Europe.
Mokoena said that Equiano will increase real economic growth in South Africa by 0.3% and indirectly create 180,000 jobs.
"Retail Internet prices are set to drop by 25%. Internet penetration will increase by seven percentage points and Internet speeds are expected to almost triple in South Africa by 2025. That means more jobs and better learning and entrepreneurship opportunities for many Africans," he told attendees, quoting Google-commissioned research from Africa Practice and Genesis Analytics.
Startup support
At the virtual event, Google also unpacked new support initiatives for startups, Small, Medium and Micro Enterprises (SMMEs) and non-profits in a bid to accelerate digital transformation and help South Africa's economy recover from the damage done by the COVID-19 pandemic.
In October 2021, at the Google for Africa event, Google and Alphabet CEO Sundar Pichai announced plans for the company to invest $1 billion over five years to support Africa's digital transformation.
The Internet giant said the focus of these investments is on enabling fast, affordable Internet access for more Africans; building helpful products; and supporting entrepreneurs, small businesses and on-profits in Africa.
"To date, 22 South African non-profit organizations have tapped into $6.5 million in Google.org grants to bolster their work supporting under-served Black youth, SMMEs, and women with skills and knowledge to improve their livelihoods," said Mokoena.
Google.org has awarded $500K in grant funding and training to South African non-profits Gift of the Givers and Food for Life South Africa to support them in their economic recovery.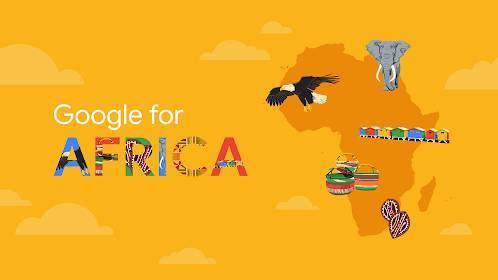 Google is also supporting the local SMME sector, by providing support, training and resources to small enterprises through the newly launched sub-Saharan African initiative,
Hustle Academy
.
In the coming months, Google, in collaboration with Kiva and a local financial service provider, will be disbursing $3 million in loans to qualifying small businesses in South Africa, unlocking further growth opportunities for SMMEs.
Google Arts and Culture has also partnered with the Origins Centre in South Africa on a new digital project called Cradle of Creativity. The digital project enables people from across the globe to explore more than 500 high-resolution images, 60 curated stories with audio narrations, as well as Street View virtual tours, helping to showcase Africa's creative talent and heritage.
"We are here for the long-term, and our investments and programs are geared to support this," concluded Mokoena.
Related posts:
*Top image is Equiano's planned route and branching units, from which additional potential landings can be built. (Source: Google).
— Paula Gilbert, Editor, Connecting Africa