Omdia View: February 2022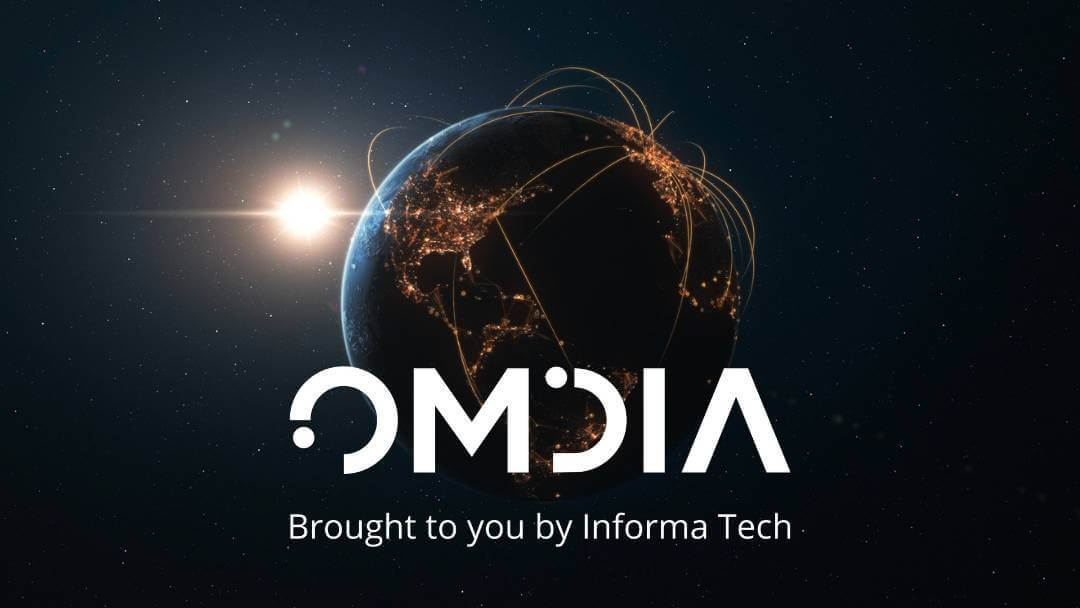 In Middle East and Africa in February 2022, some of the key highlights included Botswana and Zimbabwe joining South Africa, Mauritius and Seychelles as the only countries in sub-Saharan Africa that have launched commercial 5G services while Kenya joined Zambia in developing a 5G roadmap.
Here are Omdia's Middle East and Africa highlights for the month:
5G goes live in Botswana and Zimbabwe
— by Thecla Mbongue, Omdia senior research analyst, Africa markets.
Botswana and Zimbabwe recorded their first 5G networks at the end of February 2022.
In Botswana, mobile market leader Mascom launched a 5G network using Huawei equipment. Mascom has four sites in the capital city of Gaborone and plans to roll out 111 sites throughout 2022.
In Zimbabwe, market leader Econet launched a 5G network that Ericsson supplied.
In both cases, 5G networks were deployed to support the operators' broadband offerings, serving the high-end customer segment. Both operators provide mobile broadband services over 3G and 4G.
At the same time, Mascom has also been providing broadband over FTTx since 2018. Omdia forecasts that the number of 5G fixed wireless broadband subscriptions will reach 4,000 in Botswana and 14,000 in Zimbabwe by 2026, representing 3% and 2% of their respective fixed broadband markets. Fixed LTE (4G) will retain over 50% of the fixed broadband market share in both countries.
Mascom Botswana and Econet Zimbabwe join the few operators that have launched commercial 5G services in Africa, raising the number of live 5G networks to seven as of the end of February 2022. The other 5G markets in Africa include South Africa, Seychelles and Mauritius.
5G network trials are ongoing in other regional markets, including Kenya, Nigeria, Togo and Ivory Coast, with more commercial launches expected in 2022.
Omdia forecasts that 5G mobile subscriptions will grow from 1.4 million at the end of 2021 to 118 million by 2026, representing 8% of total mobile subscriptions.
The number of fixed 5G subscriptions in the fixed broadband segment will increase from less than 200,000 in 2021 to over 1.3 million in 2026, representing 3% of total fixed broadband subscriptions in Africa.
5G technology, unlike 3G and 4G, supports higher download and upload speeds with significantly lower latency. Hence, it will be used to offer a wide range of digital services to homes and businesses.
Airtel Kenya reaches settlement with regulator over license dispute
— by Danson Njue, Omdia senior research analyst, Africa markets.
Airtel Kenya has reached an out-of-court settlement with the Communications Authority of Kenya (CA) over a seven-year license dispute following the acquisition of Essar Telecom Kenya's assets in 2014.
Under the settlement agreement, Airtel will pay KSh2 billion ($17.5 million) to the regulator for the renewal of its operating license over the next two years. By reaching a settlement, Airtel will now be able to seek an exemption from the regulation that requires telecom companies to sell at least a third of their stake to local shareholders by March 2024.
The operator's 15-year original operating license expired on January 27, 2015. It has been operating under Essar Telecom's license, which was issued on July 1, 2007 and expires in January 2025.
According to Airtel Kenya, the regulator had agreed to merge the two telcos' operating licenses at the time of the acquisition. However, upon the finalization of the deal, the regulator had demanded a payment of KSh2.15 billion ($18.8 million), citing that Essar Telecom's license was non-transferable.
Airtel is Kenya's second-largest operator by market share with 17.11 million subscriptions at end-3Q21 compared with 41.95 million for Safaricom and 4.16 million for Telkom Kenya.
The operator recorded a 5.2% year-over-year (YoY) growth in subscriptions in 3Q21. Growth in the mobile data segment drove a similar increase in its service revenues.
Omdia believes that Airtel has a huge opportunity to grow its market share, particularly in the data and mobile financial services segments. Airtel lacks a fiber broadband offering and largely misses out on growth opportunities in that segment.
Kenya develops a 5G roadmap
— by Danson Njue, Omdia senior research analyst, Africa markets.
Kenya's regulator has developed a 5G roadmap that outlines strategies to facilitate the employment of 5G in the country.
The CA held a public consultation in November 2021 to provide stakeholders - including licensed operators, equipment vendors, members of the public, consumer organizations, various government agencies and other interested organizations - an opportunity to give their input on the proposed roadmap and strategy.
The CA is now set to hold a validation workshop within the next month to discuss the comments and adopt the stakeholders' input. After that, it will establish a national 5G forum and allocate pilot frequency spectrum.
The regulator will authorize the first pilot 5G projects in May 2022 and thereafter award frequency spectrum to facilitate commercial network launches.
The roadmap outlines key aspects, including 5G use cases; proposed frequency spectrum and allocation; 5G spectrum sharing, pricing and licensing; and 5G network rollouts, among others.
The CA proposed a mix of spectrum bands, including low-band spectrum (below 1GHz) for wide-area and deep-indoor coverage to support IoT applications; medium-range spectrum (1-6 GHz) to provide wide coverage and capacity; and high-band spectrum (above 24GHz[mmWave]) to support high data rates and capacity in dense deployments. The regulator plans to award 700MHz, 2.3GHz, 2.6GHz and 1.5GHz through a spectrum auction or beauty contest in August 2022 and issue commercial licenses to enable operators to launch services in November 2022. Furthermore, operators that wish to use 26GHz will be awarded the license in December 2022.
Kenya joins other African countries, including Zambia, in launching 5G roadmaps and strategies to guide the deployment of the service in a timely manner. 5G remains largely underdeveloped in Africa, with only seven commercial networks launched in key countries such as Botswana, South Africa, Seychelles, Mauritius and Zimbabwe.
Omdia forecasts that the number of 5G mobile subscriptions in Kenya will grow from 1.1 million at end-2022 to 12.8 million by 2026. The strong growth will be supported by demand for high-speed and low-latency broadband services across key sectors of the economy, including health, education, agriculture, manufacturing, mining, construction, smart city and transportation and tourism.
Etisalat Group launches new brand identity as e&
— by Srushti Ghisad, Omdia research manager, Middle East and Africa.
Etisalat, one of the biggest telecoms operators in the region, announced its rebranding as e& as it seeks to transform into a global technology investment conglomerate.
Based in Abu Dhabi, the operator was founded in 1976 and is the UAE's oldest telecom company. It operates in countries across the Middle East and Africa, serving more than 156 million customers.
As part of its new strategy, e& aims to enhance customer experience across all segments by "ideating, designing, and delivering a range of innovative and breakthrough technologies" per the company's announcement. The announcement also laid out the new entities created.
---
Want to read more Omdia View articles? Check out our Guest Perspectives section here on Connecting Africa.
---
You can find Omdia's full Middle East & Africa News Digest
here
.
For more information about Omdia's consulting capabilities, contact them directly at [email protected] or reach out to the Omdia analysts by emailing [email protected]
Related posts: