Omdia View: December 2021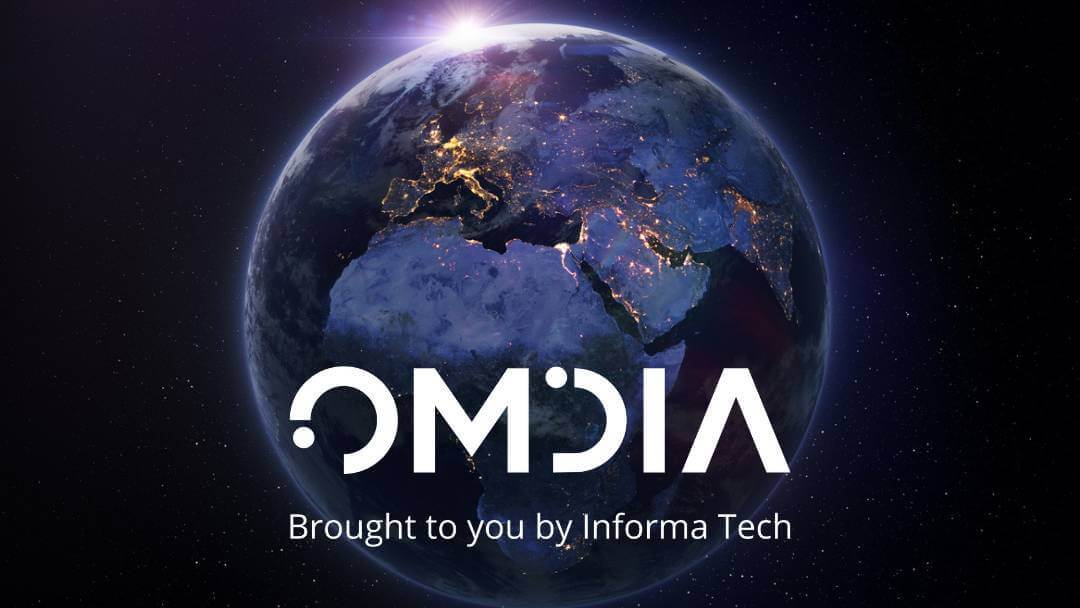 At the end of 2021 the key highlight for the Middle East and Africa was the increase in operator-vendor partnerships for network modernization and digital transformation.
Nigeria is also gearing up for the first commercial 5G service launch in 2022 following the award of 5G spectrum to MTN and Mafab Communications.
Here are Omdia's Middle East and Africa highlights for the month:
MTN and Mafab Communications win 5G spectrum auction in Nigeria
— by Thecla Mbongue, Omdia senior research analyst, Africa markets.
MTN Nigeria and Mafab Communication Ltd have emerged the winners of the 3.5GHz 5G spectrum auction in Nigeria and will be expected to pay a sum of US$273.6 million each for 100MHz of spectrum by February 24, 2022.
According to the Nigerian Communications Commission (NCC), MTN emerged the first preferred bid winner and was allocated the first lot in the 3500MHz–3600MHz band while Mafab emerged the second bid winner and was allocated 100MHz in 3700MHz–3800MHz.
Initially, MTN Nigeria, Airtel Nigeria, and Mafab had qualified as approved bidders for the 3.5GHz 5G spectrum auction scheduled for December 13, 2021, having met the criteria for participation, including payment of an intention to bid deposit of 10% of the reserve price.
NCC had set the spectrum reserve price at NGN75 billion ($197.4 million). However, MTN and Airtel Nigeria had recommended that the price be lowered to $50 million and the license period be extended to 20 years from the proposed 10 years. Airtel withdrew its bid at $270 million after the eleventh round of bidding, leaving MTN and Mafab as the preferred bidders.
Omdia believes that MTN will launch the country's first commercial 5G network following the award of the license. MTN has already conducted successful 5G trials in Nigeria in several cities and towns including Abuja, Calabar, Lagos, Kano, Abeokuta and Ibadan using the 3.5GHz and 26GHz spectrum bands.
Airtel Nigeria has also conducted proof-of-concept trials for 5G technology in Abuja.
According to Omdia research, 5G subscriptions in Nigeria will grow from 1.8 million to 40.9 million between 2022 and 2026.
Kenya and Nigeria review call termination rates
— by Danson Njue, Omdia senior research analyst, Africa markets.
The Communication Authority of Kenya (CA) announced new mobile and fixed termination rates effective January 1, 2022, aimed at making services affordable to consumers and reducing the need for multiple SIM cards.
Both mobile and fixed termination rates will be charged at KES0.12 ($0.001) per minute, an 88% drop from the KES0.99 charged previously.
According to CA, the review is aligned with its vision of a digitally connected nation as well as the National ICT Policy Guidelines 2020 goal of ensuring accessibility and affordability of ICT services by all citizens.
Previously, CA had adopted a glidepath review of its call termination rates that saw the charges fall from KES4.42 in 2010 to KES0.99 in 2015, with the authority halting the glidepath to observe the market reaction before conducting another costing study.
Airtel Kenya has welcomed the move by CA; however, the market leader Safaricom has opposed the new interconnection rates, calling the move unprocedural, and has filed an appeal at the Communications and Multimedia Appeals Tribunal to stop the implementation of the new charges.
The telco argues that CA relied on a benchmarking methodology in its decision instead of the long-run incremental cost (LRIC) model which it considers the preferred one for determining call termination rates.
Omdia believes that Safaricom is opposed to the new rates because it dominates the voice market with a share of 68.9% and is therefore likely to see reduced voice call interconnection revenue. Both Airtel and Telkom Kenya will be the biggest beneficiaries of the review.
In Nigeria, NCC announced a new international termination rate (ITR) of $0.045 per minute, the amount paid by overseas telecoms operators for terminating international voice calls on local networks.
According to NCC, the ITR rate is the minimum that can be charged, and operators are free to negotiate a higher rate. The new rate, effective from January 1, 2022, has been set in US dollars to both protect local operators from currency devaluation and allow them to benefit from it.
Previously, the ITR for inbound traffic was increased from NGN3.90 ($0.009) to NGN24.40 ($0.059) per minute in October 2016 and the rate was maintained at this level from June 1, 2018.
However, according to NCC, the mobile termination rate (MTR) of NGN3.90 ($0.009) for generic 2G/3G/4G operators and NGN4.70 ($0.011) for new entrant LTE operators determined in 2018 will continue to apply for local call termination until a new rate is determined.
Huawei and UNESCO partner for digital education project in Africa
— by Danson Njue, Omdia senior research analyst, Africa markets.
Huawei Technologies and UNESCO have partnered for the launch of a digital education system dubbed the Technology-enabled Open Schools for All (TeOSS) project in Egypt, Ethiopia, and Ghana.
TeOSS is aligned to the UN Sustainable Development Goal Four (SDG4) and will serve as a basis for unlocking the digital transformation of the education sector by supporting the building of resilient education systems in the three UNESCO member states.
The partnership also seeks to evaluate the outcome of the project to guide the strategies and models for scaling out at a national level and expanding to other African countries.
The TeOSS project aims to provide training for teachers and students on the use of digital tools, establish online platforms to link school and home learning, and develop digital curricula for remote learning.
The TeOSS project is planned in close collaboration with the governments of Egypt, Ethiopia and Ghana in line with the existing national strategies to meet specific local needs.
For instance, in Egypt, an ICT skills framework has been developed for teachers and students in K12 schools where digital development experts and primary and junior high school (JHS) teachers will be trained, and a National Distance Learning Centre established for use by the educators nationwide.
In Ethiopia, the TeOSS project will focus on ICT infrastructure to connect pilot schools, train teachers and students, and establish a Learning Management System fully integrated with a Teachers Training Platform.
In Ghana, the project will focus on creating digital content for all subjects, training for teachers and students at primary and JHS schools and building of an e-repository for teachers to upload content that learners can access online and offline.
Omdia believes that the COVID-19 pandemic has increased demand for digital learning across Africa due to the lockdown measures imposed by governments to contain the spread of the infection. However, the pandemic has also revealed huge gaps in terms of infrastructure development across countries necessitating increased investment in digital learning platforms.
Vodacom Tanzania partners with Eutelsat to connect the underserved regions
— by Danson Njue, Omdia senior research analyst, Africa markets.
Vodacom Tanzania has signed a service agreement with Eutelsat Communications to connect the underserved regions in Tanzania using the Eutelsat Konnect high-throughput satellite.
Through the agreement, Vodacom will deploy the Eutelsat Konnect satellite, with the deployment undertaken by Konnect Africa, to connect its customers in the underserved areas, particularly in the business-to-business and hospitability verticals.
The operator hopes to leverage the satellite technology to provide connectivity to 100% of the country, with connectivity speeds of up to 100Mbit/s.
Vodacom is Tanzania's leading mobile operator with over 16 million customers, representing 30% of the market.
Other mobile operators, including Airtel, Tigo, Halotel, and TTCL, provide services to the remaining 70%. However, most rural areas in Tanzania lack basic telecoms infrastructure and have therefore remained largely unconnected.
The government has used the Universal Communications Service Access Fund (UCSAF) to provide subsidies to operators so that they can extend network services into the rural and unserved areas.
According to the Commission for Science and Technology of Tanzania, 86% of people living in rural areas do not have access to Internet connectivity, compared to 44.6% in urban areas.
Ooredoo Group signs deals with ZTE and Huawei
— by Srushti Ghisad, Omdia research manager, Middle East and Africa.
Ooredoo Group and ZTE Corporation have signed an agreement for the extension of their existing network partnership. The extended partnership is in the form of a global frame agreement (GFA) for the supply of radio, cloud core, transport and 4G/5G CPE/terminals as well as the implementation and integration services for Ooredoo Group's operating companies.
In addition, the two firms also signed a special agreement for the supply of CPE devices including 5G MiFis and 5G routers.
Ooredoo Group has worked with ZTE in several of its operations including Ooredoo Algeria, Indosat Ooredoo and Ooredoo Myanmar.
Some of the new projects being undertaken by ZTE include the microwave and IP-RAN data networking equipment for LTE and 5G in Algeria and Indonesia.
In addition, there are new supply orders for Ooredoo operations in Algeria, Kuwait, Myanmar, Indonesia and Tunisia. The extension of the partnership will see new projects launched in other Ooredoo Group operations.
---
Want to read more Omdia View articles? Check out our Guest Perspectives section here on Connecting Africa.
---
Ooredoo has also signed a five-year global frame agreement with Huawei Technologies for the supply of radio, core and transport products and solutions to enable the group to enhance digital experience across all its operations.
Through the agreement, Ooredoo will leverage Huawei's radio system, including its Huawei Blade AAU radio unit, Cloud Core solution, Transport system and Cloud Infrastructure solutions, to enhance its customers' digital experience.
The agreement covers all related implementation and integration services of the group's operating companies in Qatar, Indonesia, Algeria, Iraq, Kuwait, Oman, Tunisia, Myanmar and Maldives.
You can find Omdia's full Middle East & Africa News Digest here
For more information about Omdia's consulting capabilities, contact them directly at [email protected] or reach out to the Omdia analysts by emailing [email protected]
Related posts:
*Top image source: Informa Tech.