Omdia View: October 2021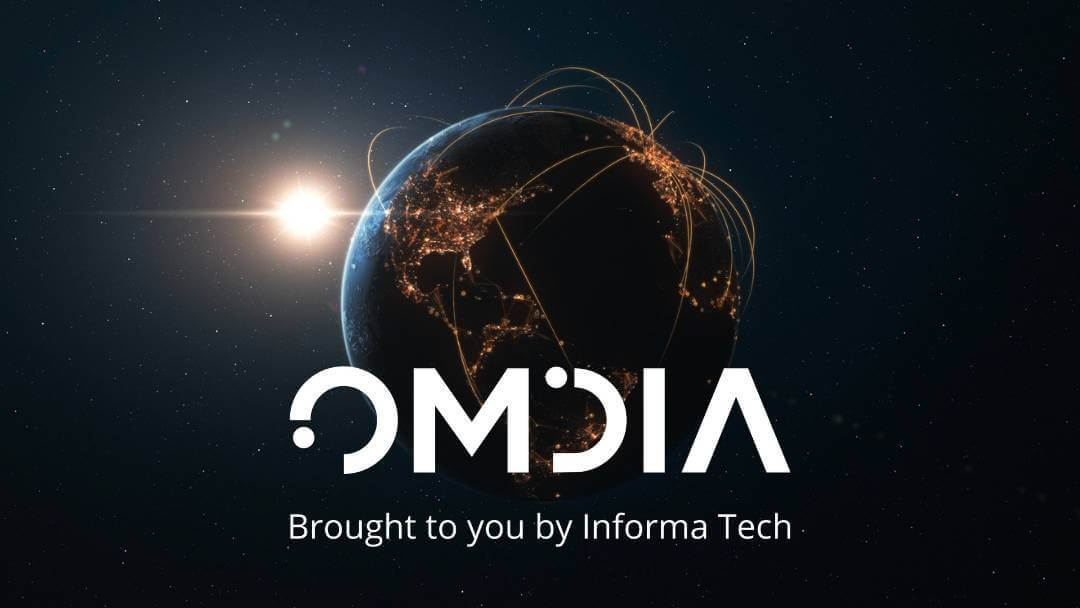 In October 2021, across the Middle East and Africa, regulators began to facilitate spectrum allocation to operators in the region for the deployment of new and innovative technology.
Mayotte and Reunion are the first French territories in Africa to allocate 5G spectrum – which will be awarded in March 2022 – and Nigeria's NCC has announced its plans to auction 5G spectrum before the end of 2021.
Another highlight for the region was a partnership between Orange and Liquid Telecom, which will give both companies access to their combined infrastructure.
Here are Omdia's Middle East and Africa highlights for the month:
Nigeria to auction 5G spectrum band by end 2021
— by Thecla Mbongue, Omdia senior research analyst, Africa.
On October 6, 2021, the Nigerian Communications Commission (NCC) published a Draft Information Memorandum on 3.5GHz Spectrum Auction. The process is in line with the 5G Deployment Plan and in fulfillment of one of the key initiatives of the Nigerian National Broadband Plan 2020-2025.
The NCC will auction two lots of 100MHz each in the 3.5GHz band ranging from 3500-3600MHz and 3700-3800MHz. The reserve price for one lot of 100MHz is valued at $197.4 million. Each licensee will be issued a Unified Access Service License (UASL) valid for ten years and the spectrum license fee will be determined at auction.
Licensees must launch commercial services within 12 months of the license issue date. Applications are due by November 24, and the auction is scheduled for December 13, 2021 while the winners should be announced on December 28, 2021.
As a result, the service is set to cater for the higher end segments (high end consumer, SMEs and corporate). Network operators are therefore most likely to roll out the technology in few but targeted locations.
As specific 5G use cases are rare, Nigerian operators are expected to promote faster connectivity initially. Omdia forecasts that 5G will represent 15% of Nigeria's 263 million mobile subscriptions in 2026.
In the fixed wireless broadband segment, fixed wireless broadband combining 4G and 5G will represent 90% of the over 4 million fixed broadband subscriptions in the country in 2026.
ARCEP confirms 5G spectrum bids in Mayotte and Reunion
— by Danson Njue, Omdia senior research analyst, Africa.
French regulator Autorité de Régulation des Communications Électroniques et des Postes (ARCEP) has bid offers for the auction of 5G spectrum in Mayotte and Reunion, following the invitation for the expression of interest (EOI) in August.
In Mayotte, applications for the 700MHz spectrum band were received from Orange, SFR Mayotte, Telco OI Mayotte and Maore Mobile. However, only Maore Mobile and Telco OI Mayotte expressed interest in the 900MHz spectrum band.
In Reunion, Orange, SFR Reunion, Telco OI Reunion and Zeop Mobile expressed interest in the 700MHz and 3.4GHz-3.8GHz spectrum bands.
In the 700MHz band, ARCEP will allocate 30MHz in both Reunion and Mayotte, 380MHz (38 blocks of 10MHz each) in the 3.4-3.8GHz band in Reunion, and 2.6MHz in the 900MHz band in Mayotte.
According to ARCEP, the concessions will be valid for 15 years. The regulator will now proceed to the financial assessment phase of the offers before awarding the spectrum by March 2022.
Mayotte and Reunion will be among the first French territories to allocate 5G spectrum and possibly launch commercial 5G services in early 2022.
ARCEP has disclosed that it will hold public consultations to define the terms and conditions for the allocation of 5G spectrum in the territories of Guadeloupe, Guyana, Martinique, Saint Barthelemy, Saint-Martin, Saint Pierre and Miquelon.
Liquid and Orange in infrastructure partnership
— by Thecla Mbongue, Omdia senior research analyst, Africa.
Liquid Intelligent Technologies and Orange have partnered to leverage each other's existing networks in over 20 African countries.
This partnership will give Liquid access to Orange's network in West Africa, including the Djoliba backbone network. Orange will get access to Liquid's pan-African fiber network.
Djoliba is a unified superfast broadband network deployed across West Africa. Operated and maintained from Dakar, Senegal, it has a dedicated supervision center.
According to Orange, Djoliba is also the first network to offer complete security in West Africa with more than 10,000km of terrestrial fiber optic network, coupled with 10,000km of undersea cables, superfast broadband provision (up to 100 Gbit/s) and a 99.99% availability rate. This network covers 16 points of presence with a grid of 155 technical sites and offers connections with Europe, America and Asia.
Liquid's "One Africa" network is deployed over 100,000km of fiber backbone and covers most of sub-Saharan Africa. Liquid's network expansion plans include extending to North African countries like Morocco, Libya, Tunisia, and Algeria as Liquid is already present in Egypt and Morocco.
According to Liquid, the cybersecurity threat landscape has grown substantially in the last year both globally and in Africa. Liquid customers will also gain access to cybersecurity solutions from Orange.
Such partnerships strengthen data networks capacities and are crucial at a time when the demand for broadband connectivity and content is booming.
According to Omdia, quarterly mobile data traffic in Africa has increased by 29% year-on-year (YoY) to 4.4 million TB in 2Q21.
Orange mobile networks across 17 African markets generated data traffic of 485,571 TB in 2Q21, up by 29% YoY. Egypt, Morocco and Tunisia contributed to a combined 66% of the traffic. Ivory Coast, Senegal and Cameroon were the highest contributors in sub-Saharan Africa.
here
For more information about Omdia's consulting capabilities, contact them directly at [email protected] or reach out to the Omdia analysts by emailing [email protected]
Related posts:
*Top image source: Informa Tech.