Omdia View: September 2021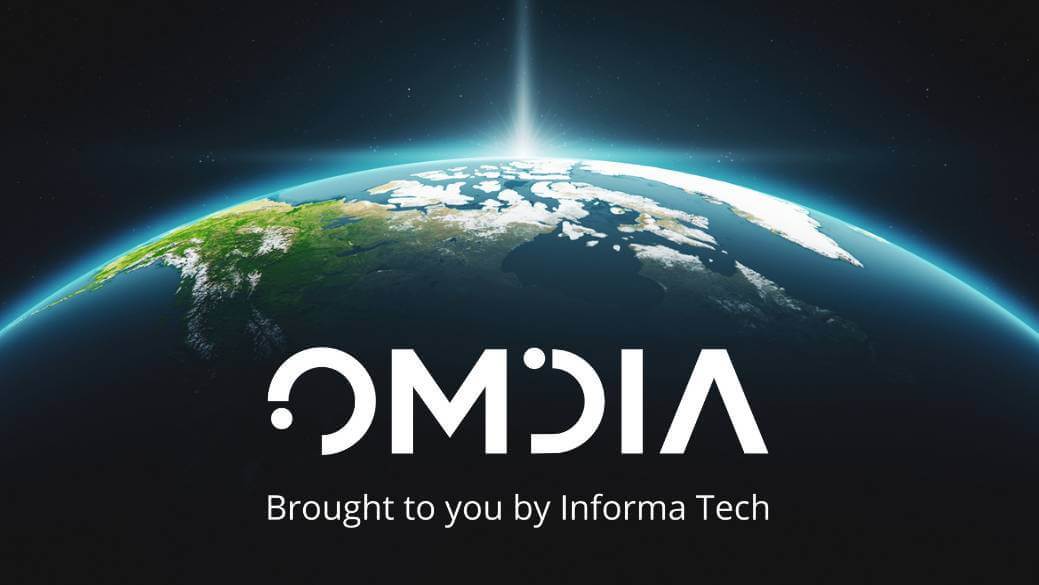 In September 2021, the highlight in Middle East and Africa was the launch of new service offerings by leading media and OTT video service providers. Multichoice and MTN partnered to launch a broadband service in South Africa, while Netflix launched a free mobile plan in Kenya.
The Ugandan telco market saw the exit of Africell as competition heightened and the impacts of the COVID-19 pandemic continued to manifest while MTC launched its IPO on the Namibian stock exchange debut.
Here are Omdia's Middle East and Africa highlights for the month:
Africell exits Ugandan telecom market
— by Danson Njue, Omdia senior research analyst, Africa.
Africell Group plans to shut down its operations in Uganda from October 7, 2021, a decision reached after a careful assessment of its long-term commercial outlook of the business.
The firm entered the Ugandan market in 2014 after acquiring the majority stake in Orange Uganda with about 620,000 subscribers, but has managed to grow that to 1.6 million, representing 5.4% of the total mobile market by the end of June 2021.
However, the operator has faced stiff competition from MTN and Airtel, the two leading mobile operators in the country.
The Uganda Communications Commission (UCC) has given conditional approval for Africell's exit from the market with the operator being required to pay all its creditors before formally winding up its operations on October 7.
The operator owes a huge debt, including its own debt inherited from Orange, as well as unpaid interconnection fees from other operators such as MTN and Airtel, and user levies to tower companies like the American Tower Company (ATC) and Eaton Towers.
Africell also has operations in the Democratic Republic of Congo (DRC), Gambia, and Sierra Leone with a total customer base of about 12 million. In May 2020, the group won Angola's fourth mobile license and plans to launch commercial operations before the end of 2021.
The Ugandan telecom market has seen the exit of several small operators over the last decade, including Orange, Vodafone, Warid Telecom, Vodafone, Smart Telecom, and Africell.
Uganda Telecoms Ltd (UTL), the incumbent operator, was placed under receivership in 2017 to save the company from total collapse following the exit of Libya-based UCom, which was the majority shareholder.
The market remains very competitive with MTN and Airtel controlling 50.2% and 43% of the market, respectively, by end-2Q21. The operators will benefit from Africell's exit as they have a wide range of product and service offerings, including voice, data, MFS, and digital services.
MTC Namibia to raise $208M from local stock exchange
— by Thecla Mbongue, Omdia senior research analyst, Africa.
On September 20, 2021, Namibia telecom leader MTC launched an IPO on the Namibian stock exchange (NSX), with the process ending on November 1, 2021.
The listing date is scheduled for November 19, 2021. The company is selling a maximum of 367,500,000 ordinary shares at a subscription price of 8.5 Namibian dollars (US$0.57) per share. MTC should therefore raise NAD3.12 billion ($208 million), which will essentially be invested in the network.
MTC is Namibia's telecom leader, with a share of over 85% of the mobile market and covering 97% of the country's population in 2Q21. The move is expected to help MTC fund network upgrades and improve its enterprise and mobile financial services (MFS).
MTC is also strengthening to face increased competition in the high-end broadband segment, notably from fixed incumbent Telecom Namibia but also from ISP Paratus.
MTC is expected to invest in 4G and 5G and plans to cover 40% of the Namibian population with its 5G signal by 2025. By then, MTC forecasts that its 5G network will generate a quarter of its broadband revenue.
MTC offers broadband via FTTx, satellite, and mobile networks. 3G and 4G coverage stood respectively at 87% and 45% in the second quarter of 2021. While FTTx targets the enterprise segment, satellite services are used in remote and underserved areas. As of the second quarter, 39 of MTC's 935 sites located in extremely remote areas are connected via satellite.
MTC also expects new investments to boost its profit. The company remains profitable but profit after tax has been in decline since 2019 and fell from NAD808 million (US$54 million) over the year to September 2018 to NAD772 million (US$51.8 million) over the year to September 2020.
Profit after tax was NAD397 million (US$26.6 million) during the six months to March 2021. MTC forecasts the annual figure to only reach NAD619 million (US$41.6 million) in 2021, but the trend will start increasing in 2022 with an annual figure estimated at NAD718 million (US$48 million).
Namibia is a mature telecom market by Southern African standards. According to Omdia, mobile penetration rates stood at 106% in 2Q21, and mobile broadband penetration rates stood at 86%. In comparison, total mobile penetration and mobile broadband penetration rates across Africa stood at 88% and 70%, respectively.
The MFS segment is still controlled by banks such as FNB. MTC's increased involvement should generate faster growth within the next five years. MTC also plans to accelerate its digital transformation.
DStv partners with MTN to launch broadband services in South Africa
— by Thecla Mbongue, Omdia senior research analyst, Africa.
South African media group, Multichoice, has launched DStv Internet, a fixed wireless broadband package, whereby customers in South Africa are connected via a 4G router. For this purpose, DStv has partnered with mobile network operator MTN.
The DStv Internet offering also includes "DStv Trusted Home," an AI-driven network security and Wi-Fi management solution developed jointly by Multichoice's digital platform security subsidiary Irdeto, and Minim, the creator of intelligent networking products.
The DStv Trusted Home app is only available for use with DStv Internet routers. The router prices are included in the monthly contract price plans and range from R199 (US$13) to R1,449 (US$97).
As part of the launch of DStv Internet, the first 20,000 customers will receive a free 12-month subscription to the DStv Trusted Home app. After 12 months, customers will have the chance to opt out or add a monthly charge of R30 (US$2) to their DStv Internet bill.
The pricing is a bit more expensive than most of the competitors in the broadband segment; however, DStv's product is an innovation in the pay-TV segment as it's the first dual-play bundle from a pay-TV provider in the country combining TV and broadband services.
As of March 2021, DStv dominated the South African pay-TV landscape with 8.9 million subscribers. Monthly average revenue per user (ARPU) was R277 (US$18.6) over the year to March 2021, in decline from R290 (US$19.5) the previous year. The drop mostly reflects the COVID-19 pandemic's negative impact on pay-TV ARPU.
With its broadband move, DStv hopes to add value to its services, keep a competitive advantage in the pay-TV market, and maintain ARPU levels.
Netflix launches free mobile plan in Kenya
— by Danson Njue, Omdia senior research analyst, Africa.
Netflix has launched a free mobile plan in Kenya, accessible via Android-powered mobile devices, aimed at boosting its growth in East Africa.
According to Netflix, the new ad-free service will not require users to provide payment information in the form of credit card details during sign-up and will be accessible to users aged 18 years and above.
Netflix wants users to experience its services for free and hopefully convert to paid plans later if they like the services. The service provider has not disclosed how long it plans to offer the free service and if the service will be extended to other markets in the region.
Through the free plan, Netflix hopes to leverage the high mobile and Internet penetration in Kenya to grow its subscription base.
The service provider also acknowledges that a huge portion of the population in the developing market lack credit cards, which is a requirement for onboarding to the streaming platform. By allowing sign-up without including payment information, Netflix hopes to tap into a huge segment of the market, particularly the youth market, and convert them into paying customers.
Netflix also plans to add mobile games to its offering at no additional cost to the subscribers in a bid to attract more customers.
Netflix has seen a slowdown in global subscription growth as lockdown restrictions have relaxed with the ramp up in vaccinations. The company reported strong growth in subscriptions in 2020, adding 16 million new users in the first quarter of last year, with the strong growth attributed to lockdown and stay-at-home orders due to the COVID-19 pandemic.
However, in the second quarter of 2021, Netflix reported 1.5 million new customers compared to 3.98 million in the first quarter of 2021.
In Kenya, Netflix is facing stiff competition from other international and local OTT providers, including Multichoice-owned ShowMax and Viusasa, a local OTT-video platform from Royal Media Services.
M-Pesa service hits 50 million subs
— by Danson Njue, Omdia senior research analyst, Africa.
The M-Pesa service hit 50 million monthly active subscribers and 500,000 agents in the second quarter of 2021, becoming Africa's largest fintech platform.
The service, first launched by Safaricom and Vodafone in Kenya in 2007, has evolved from a person-to-person (P2P) mobile money transfer service to a fintech platform that supports a range of financial services, including savings and micro-loans, remittances, and merchant payments.
The platform is now available across seven African countries, including the DRC, Ghana, Egypt, Lesotho, Kenya, Mozambique, and Tanzania.
The M-Pesa service continues to evolve through the introduction of new features, both for consumers and businesses, in particular to increase the convenience in payments and accounting.
The M-Pesa Bill Manager service is developed especially for businesses to support business management functions by enabling them to view bills, receive reminders, automate bill payments, process pending payments from their customers, and issue electronic receipts.
In 2020, Vodacom and Safaricom launched the M-Pesa Africa joint venture (JV) aimed at accelerating and expanding the M-Pesa service across Africa. Through the JV, Vodacom and Safaricom have developed an M-Pesa super-app, powered by state-of-the-art technical platforms, including AI, big data and ML, open APIs, and cloud, to enable consumers to make payments and access other digital services.
M-Pesa faces competition from similar services offered by MTN, Bharti Airtel, Millicom, and Orange groups. Mobile fintech is one of the key pillars in digital service strategies for most telcos as a platform to monetize other digital services as well as provide a revenue stream.
According to Omdia, major groups Vodacom, MTN, Airtel, Millicom, and Orange had more than 140 million registered MFS users by end-2020.
You can find Omdia's full Middle East & Africa News Digest here.
For more information about Omdia's consulting capabilities, contact them directly at [email protected] or reach out to the Omdia analysts by emailing [email protected]
Related posts: