Omdia View: March 2021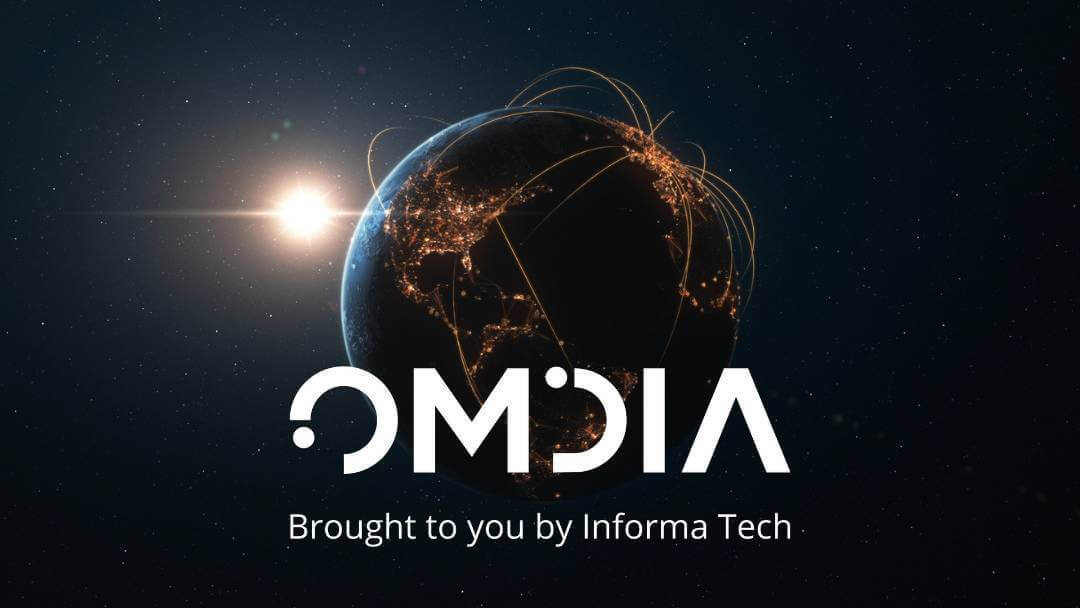 During the month of March, the focus across the Middle East and Africa region was broadband and mobile fintech as key growth areas in the future.
In East Africa, Safaricom launched the first commercial 5G network in Kenya, in partnership with Nokia. The operator has provided a range of 5G devices, with plans to expand the portfolio in the coming months. However, device affordability will remain a great challenge for the operator in promoting the uptake of the service.
Airtel Africa sees mobile financial services as a key segment to power its growth in the future. The operator has a strategic plan to attract investors in its mobile money business by selling stakes in Airtel Mobile Commerce (AMC) BV, the holding company for several of Airtel Africa's mobile money operations in sub-Saharan Africa.
Across the Middle East, key operators have started shutting down their 2G networks to focus on 3G and 4G network expansion due to the increasing demand for broadband services.
Here are some of Omdia's African highlights for the month:
Safaricom launches East Africa's first commercial 5G services in Kenya
— by Danson Njue, Omdia senior research analyst, Africa.
Safaricom has partnered with Nokia to launch East Africa's first commercial 5G services in Kenya.
The 5G service is supported by Nokia's 5G Single Radio Access Network (SRAN) technology and 5G FastMile gateways to enable ultrafast fixed wireless access (FWA) services to Safaricom subscribers.
During the launch, Safaricom showcased the capabilities of the network using three use cases: 5G hologram, ultra-HD video communication, and virtual fashion shopping.
In the hologram use case, the live 5G service was used to teleport Safaricom's executives from its office in Kisumu to the launch event in Nairobi. For the ultra-HD video communication, Safaricom used the 5G FWA connectivity powered by Wi-Fi 6 with Nokia Beacon6 to support ultra-HD video communication between users. The virtual fashion shopping was showcased by enabling users to try clothes virtually.
The 5G service is available to individual and enterprise customers across Nairobi, Kisumu, Kisii and Kakamega, with plans to expand the service to 150 sites across nine towns over the next 12 months.
The service is accessible via 5G router and 5G smartphones, including Huawei Mate 30 Pro and P40. The operator plans to provide more devices, including the Nokia 8.3, Samsung Galaxy S21 series, Samsung Galaxy Z Fold2 and Samsung Galaxy S20 Ultra 5G by the end of April. According to Safaricom, the 5G technology will enable new applications in the areas of virtual reality, augmented reality, artificial intelligence (AI), energy, healthcare, education, transport and entertainment.
In January 2021, Safaricom had announced that it had suspended its 5G launch plans to focus on its 4G network coverage and capacity expansion. However, the increasing demand for high-speed data services during the COVID-19 pandemic may have made the operator change its strategy.
Omdia forecasts that Safaricom's 5G subscriber numbers will grow from 323,000 to 2.91 million between 2021 and 2025.
South Africa spectrum licensing process further delayed by court case
— by Thecla Mbongue, Omdia senior research analyst, Africa.
The South Africa licensing process has been further delayed after fixed incumbent operator Telkom SA lodged a complaint in February 2021.
On March 9, 2021 the High Court issued an order interdicting and restraining the Independent Communications Authority of South Africa (ICASA) from proceeding with the auction process pending the final determination of Telkom's application to review ICASA's decision to publish the two Invitations To Apply (ITAs).
As a result, ICASA will not be able to proceed with the auction and the timetable will be revised. As at March 24, 2021, ICASA was yet to issue a new schedule.
ICASA had launched an ITA for high-demand spectrum or International Mobile Telecommunications (IMT) spectrum as well as an ITA for the Wireless Open Access Network (WOAN) on October 2, 2020.
As much as ICASA is determined to continue with the process , Telkom is also determined to get its point heard. This is another setback for the South African broadband market, causing delays in 4G and 5G network expansions.
The process was first launched in 2016 and had been halted in the meantime following a dispute between ICASA and the Department of Communications.
South African MNOs are expected to use the additional spectrum to increase broadband coverage and capacity. Vodacom and MTN launched 5G in 2Q20 using spectrum assigned on a temporary basis.
According to Omdia, the number of mobile broadband users in South Africa will increase from 96.4 million in 2020 to 112.4 million by end 2025.
Airtel Africa's mobile money business attracts $200M investment
— by Danson Njue, Omdia senior research analyst, Africa.
Airtel Africa, Bharti Airtel's majority-owned pan-African division with operations in 14 countries, has signed an agreement that will see The Rise Fund, a global impact investment platform of leading investment firm TPG, invest $200 million in Airtel Mobile Commerce (AMC) BV, the holding company for several of Airtel Africa's mobile money operations.
Following the agreement, AMC BV will now own and operate Airtel Africa's mobile money businesses across all its 14 operations in sub-Saharan Africa.
The Rise Fund will hold a minority stake in AMC BV on completion of the transaction, which values Airtel Africa's mobile money business at $2.65 billion on a cash and debt-free basis.
Airtel Africa is in discussions with other potential investors for a further divestment in the business to a total of 25% of the issued share capital of AMC BV as part of its pursuit of strategic asset monetization and investment opportunities.
Sub-Saharan Africa continues to record significant growth in mobile fintech, driven by consumer demand for financial services. In addition, there is substantial market potential for mobile financial services to meet demand from the large proportion of the population that lacks formal banking and financial services.
Airtel Africa also hopes to utilize the proceeds from the transaction to reduce the group's debt and invest in network and sales infrastructure across its operations.
Hormuud Telecom awarded Somalia's first mobile license
— by Danson Njue, Omdia senior research analyst, Africa.
Hormuud Telecom (HorTel) has been awarded the country's first mobile money license by the Central Bank of Somalia (CBS).
The award follows several months of engagement and consultations between mobile money service providers and the CBS to establish internationally recognized regulatory frameworks for mobile financial services in the country.
The new license will enable Hormuud telecom to develop and provide a range of mobile financial services to its customers to promote financial inclusion while growing its service revenues.
Somalia's telecom, broadcasting, and financial sectors have remained unregulated for a long time due to the civil war. However, over the past six years, the government has put in place regulatory authorities that have been developing regulatory frameworks to be adopted by service providers.
CBS started by formalizing and licensing commercial banks and money transfer businesses, and has recently added mobile money services as an important segment to promote financial inclusion. To reap the full benefits of mobile financial services, Somalia needs to focus on developing a robust and secure digital payment infrastructure to accelerate the integration of its financial system into the global economy.
You can find the full Middle East & Africa News Digest – March 2021 here.
For more information about Omdia's consulting capabilities, contact them directly at [email protected] or reach out to the Omdia analysts by emailing [email protected]
Related posts: