Omdia View: February 2021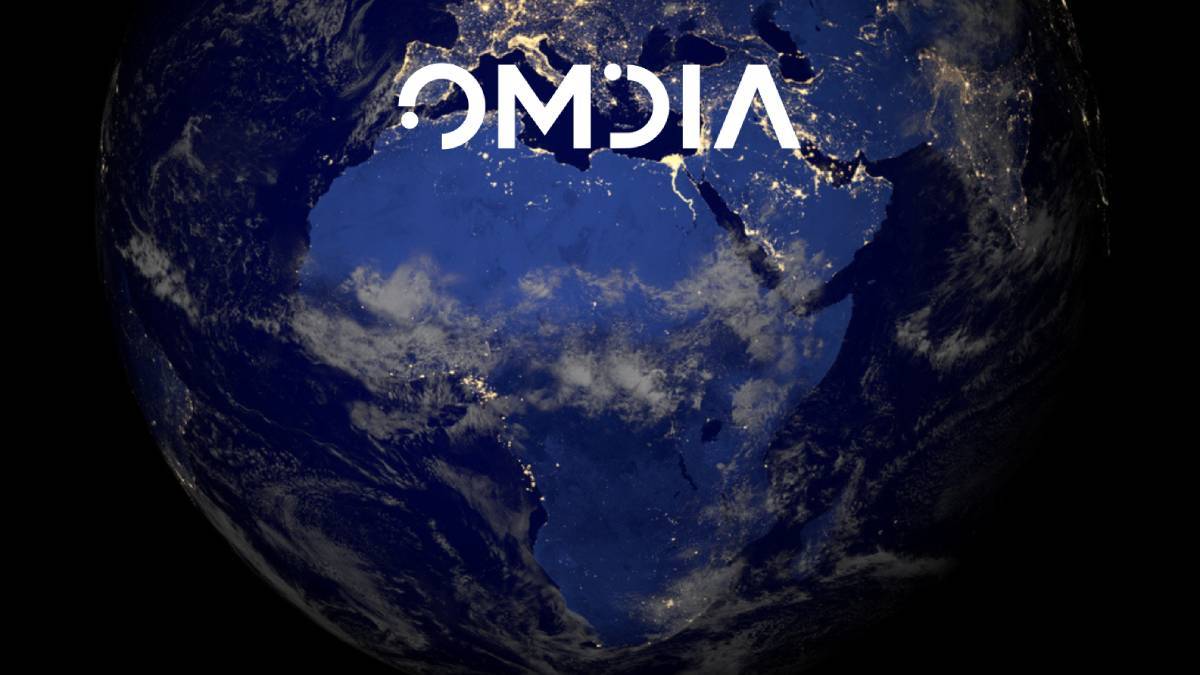 During February 2021, the Middle East and Africa region recorded increased regulatory activity, mainly around the licensing of new service providers across sub-Saharan Africa. For many industry regulators, the key strategic focus is to improve connectivity and growth in the sector by promoting competition and innovation; one way to achieve this is through the licensing of new players.
Across the Middle East, 5G will continue to dominate network strategies for most service providers throughout the year. This is supported by increasing consumer demand for high-speed, low-latency broadband connectivity to support a range of services. However, despite the push for 5G adoption, 4G technology will continue to play a key role in providing broadband services for service providers who are unable to transition to 5G.
Mobile fintech continues to evolve and expand to support a wide range of services including international remittances. For mobile money service providers, most of whom are mobile operators, there is a growing need to expand their fintech service offering. However, most of them lack the capacity and expertise to develop new services; hence the need to continue embracing partnerships with leading fintech companies for faster turnaround.
Here are some of Omdia's African highlights for the month:
Ethio Telecom expands 4G network as competition looms
— by Danson Njue, Omdia senior research analyst, Africa.
Ethio Telecom, Ethiopia's sole telecoms operator, has expanded its 4G network to six new regions. This is part of the company's strategic initiatives following the government's plans to issue two new mobile operating licenses this year to boost competition.
The network expansion was undertaken in partnership with ZTE Corporation. Prior to February 1, 2021, 4G network was only available in the capital city, Addis Ababa.
Ethiopia is one of the few African countries with a mobile penetration rate below 50%, with total mobile subscriptions of 44.8 million at the end of 3Q20. The award of two new licenses and the sale of a 45% stake in Ethio Telecom is likely to promote much-needed competition and growth in the local telecoms market.
However, the decision by the Ethiopian Communications Authority (ECA) to ban foreign telecom infrastructure companies from operating in the market is widely seen as a move to force the new operators to either build their own infrastructure or lease from Ethio Telecom, which could be very costly.
Ethio Telecom has about 7,100 network towers and 22,000km of fiber across the country. Full liberalization of the telecom market is crucial for its growth. Therefore, the Ethiopian government should seek to allow new business models and investment to enable the new entrants to deploy their networks and services quickly and affordably, and thus provide affordable services to consumers.
Africell becomes Angola's fourth mobile operator
— by Thecla Mbongue, Omdia senior research analyst, Africa.
Africell has officially become Angola's fourth mobile operator. The company signed its license terms and conditions in early February 2021. The license issued is technology neutral and valid for 15 years. Africell was announced as the winner of the license tender in June 2020.
The launch of Africell is expected to revive competition in a market dominated by Unitel and where growth has been slow over the past five years. The reasons for the slowdown include an adverse economic environment, lack of investment, and falloff in network expansions.
According to Omdia, Angola had 15.6 million mobile subscriptions in 4Q20. Unitel dominates with a market share of just over 80% (4Q20) and Movicel holds the remaining share. Fixed incumbent Angola Telecom is also expected to launch mobile services.
Samsung dominates Zimbabwe's smartphone market
— by Thecla Mbongue, Omdia senior research analyst, Africa.
Zimbabwe's telecoms market leader, Econet, disclosed that Samsung was the top handset brand used on its network in 2020, with a share of 52%. Huawei was the second most popular brand, followed by Apple, LG and HMD.
According to Omdia, Econet had over 9 million mobile subscriptions in 4Q20 and dominated the Zimbabwean mobile market with a 67% market share. Samsung's growth and strong market share in Zimbabwe and across sub-Saharan Africa result mostly from a strong brand positioning and devices available in all price ranges.
Econet reported a 60% smartphone penetration. Samsung devices represented 80% of the smartphones in use, the top model being the Z2 with a 44% market share. The Galaxy J1 Ace and Galaxy Grand Prime were in second and third place. Huawei and iPhone devices shared 11% and 9% of the market respectively.
Samsung's performance shows that handset manufacturers must integrate entry-level products to reach the majority of low-income users in African markets. They must also invest in high-end devices to not only reach higher-income users but also associate their brands with reliability and the latest technologies.
Zambia awards fourth mobile license
— by Danson Njue, Omdia senior research analyst, Africa.
Zambia's telecoms regulator, the Zambia Information and Communication Technology Authority (ZICTA), has awarded a mobile license – the country's fourth – to Beeline Telecom, a Zambian-owned company, in an effort to promote competition in the market.
The new company is required to begin operations within six months of the award of the license.
ZICTA had originally awarded the fourth license to UZI Zambia, a subsidiary of Unitel International Holdings, in the first quarter of 2018, but revoked the license in June 2020 after the company failed to launch services within the timelines outlined by the regulator.
Beeline Telecom will compete with MTN Zambia, Airtel Zambia and Zamtel – the incumbent operator – which offer a range of mobile and digital services including voice, data and mobile financial services.
Zambia had 19.1 million active mobile subscriptions and a penetration rate of 106.8% at the end of 2020, a clear indication that it is a mature market. Therefore, the entry of a fourth operator may not have much effect on the market and Beeline may struggle to win a sizeable market share.
However, there is still a huge opportunity in the broadband and digital services market that the operator can seek to exploit and thus grow its market share.
Omdia forecasts that the country's mobile subscriptions will grow by 4.9% to reach 20.03 million by the end of 2025.
Zambia has invited applications for the issuance of spectrum in the 800MHz band at a cost of $12.5 million to enable network operators to expand their mobile broadband networks. In December, Airtel Zambia was issued with 20MHz in the 800MHz spectrum band after paying $12.5 million.
The issuance of the new spectrum is in line with the government's plan to enable network operators to expand their 4G network capacity and coverage to meet the increased bandwidth demand from consumers due to the COVID-19 pandemic.
JamboPay secures MVNO license
— by Danson Njue, Omdia senior research analyst, Africa.
Web Tribe, the parent company of JamboPay, has been awarded a mobile virtual network operator (MVNO) license by the Communications Authority of Kenya (CA). The new license will enable JamboPay, a Kenya-based digital payments company, to offer mobile communication and Internet of Things (IoT) services to the market.
JamboPay joins Finserve Africa (Equitel), Kenya Airways, MobilePay and Zioncell, who also hold MVNO licenses awarded by CA in 2018.
Finserve Africa, a subsidiary of Equity Group Holdings – a Kenya-based bank with operations across East Africa – is the leader in the MVNO market, with 1.67 million active mobile subscriptions at the end of 3Q20.
JamboPay is eyeing the IoT market by offering and connecting a range of IoT devices for applications such as fleet management, smart water and power metering, and animal tracking.
Other service providers contemplating the IoT market include Safaricom, which hopes to leverage its expansive 4G network to offer a range of IoT products.
Omdia forecasts that Kenya's IoT connections will grow by 86.3% between 2020 and 2025 to reach 851,295.
MTN and Mastercard partner for global payment solutions
— by Thecla Mbongue, Omdia senior research analyst, Africa.
Mastercard and MTN have partnered to enable MTN's fintech customers in 16 African countries to make global e-commerce payments. Through a Mastercard virtual payment solution linked to MTN MoMo (Mobile Money) wallets, MTN's customers will be able to make payments on global e-commerce platforms.
Prior to this service, MoMo customers were usually restricted to local and, sometimes, cross-border payments. Very few own a bank or credit card to make online payments. For those who do, global platforms often will not accept payments from cards issued in African countries.
MTN says its strategy behind MoMo is to displace cash, leverage the prepaid distribution system and USDD platform. The operator also wants to migrate usage from the traditional USSD platform to the MoMo app, and build increased functionality. On the back of this strategy, MTN saw 6.7 million net adds in the MoMo customer base over 2Q20 and 3Q20, bringing the app to 41.8 million subscribers at the end of 3Q20 from 35.1 million at the end of 1Q20.
Omdia believes that an increase in mobile money adoption offers operators a great opportunity to monetize data and build new revenue streams.
You can find the full Middle East & Africa News Digest – February 2021 here
For more information about Omdia's consulting capabilities, contact them directly at: [email protected]; or reach out to the Omdia analysts by emailing: [email protected]